Melissa Joan Hart talks about being late, working out and more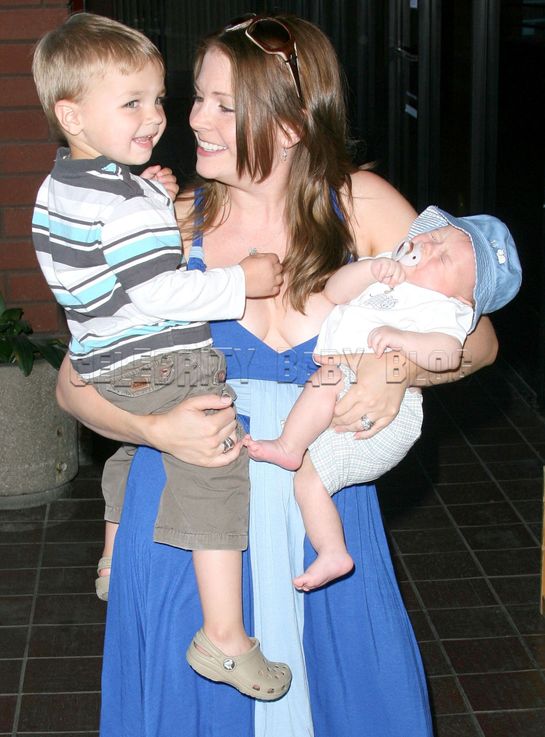 Going from one child to two — quite literally — means double the work. For Melissa Joan Hart, that translates into double the delay when trying to get from point A to point B. In a recent segment on Entertainment Tonight, the 32-year-old actress joked that "I used to be 10 minutes late for everything, now I'm 20 minutes late for everything." She also noted that between her "two crazy boys" — 2 ½-month-old Braydon 'Brady' Hart and 2-year-old Mason Walter — she has two huge undertakings going on at once.
You know I'm breastfeeding and potty training. Those are two full-time jobs!
As for her efforts to return to pre-baby form, Melissa revealed that she is "trying to go to the gym three times per week" and "trying to eat right."
Source: Entertainment Tonight; Photo by Andy Fossum/Startraksphoto.com.