Mom Logic talks sleep and music with moms at Kidstock Music and Art Festival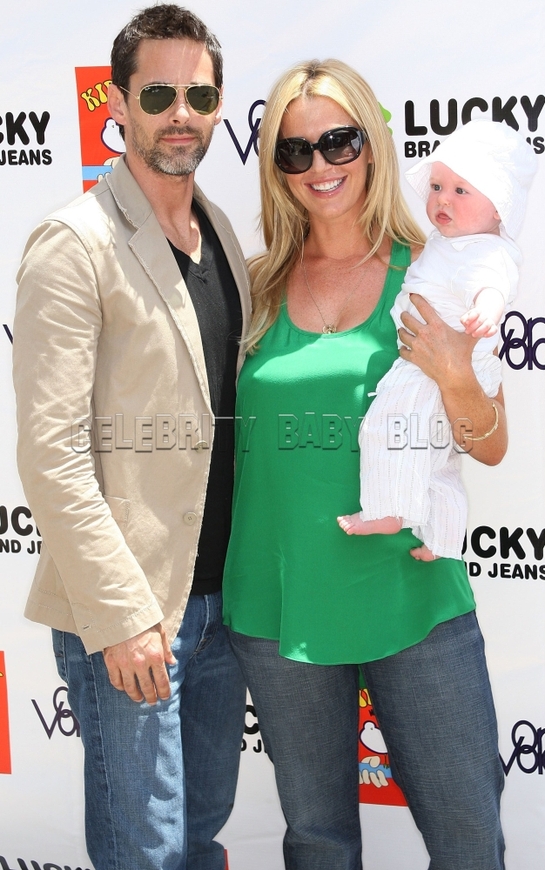 Showing up at the Second Annual Kidstock Music and Art Festival in Beverly Hills, Calif., were actresses like Reese Witherspoon, 32, Julie Bowen, 38, and Poppy Montgomery, 32, along with Mom Logic, who managed to meet up with each of them on the red carpet.
First off, Mom Logic got down to one of the more important topics of parenting: Sleep — or in this case, the lack thereof! TV chef Giada De Laurentiis, 37, who recently welcomed her daughter Jade Marie, 9-weeks, with husband Todd Thompson, admitted that she is in the sleep deprivation stage. Other moms like Reese — who is past the baby days and now considers herself "a professional driver…right up there with the Earnhardts" — still carry around those memories of the sleepless nights of baby's first year! Said Reese,
I think no one warned you that you didn't sleep the first year!
Click 'continue reading' for more from the event.
On the other hand, even celebrity moms have tricks to help them settle their kids down or — better yet — deal with tantrums. Julie — mom to Oliver McLanahan, 13 months — said she was "coming in the car and [Oliver] was having a melt down," so she turned her CD player right to none other than Bob Dylan who Oliver "loves … much more than kids music." Other children, however, like Reese's two kids Ava Elizabeth, 8 ½, and Deacon Reese, 4 ½ with ex-husband Ryan Phillippe, are exposed to their mom's taste and "very unhappily … listen to a lot of country music." Cheryl Hines, 42, — who sheepishly said she is a fan of Miley Cyrus — takes the middle road when it comes to listening to music with her daughter, Catherine Rose, 4.
Shorty Got Low … that was our theme song for awhile! I'm sure I'm not a good influence on her, but we listen to hip hop together.
At the end of the day, all moms really rejoice in the gift of parenting and never imagined it to be so wonderful. Poppy — who has 5-month-old son Jackson Phillip with boyfriend Adam Kaufman — shared that although she was well-warned she would be exhausted during the first few months, no one even hinted at all the great times she would have.
Everyone told me 'you're going to be tired.' Everyone said 'it's going to be a big adjustment.' But no one told me how much fun it is — it's really fun! I'm actually having a blast with it … he's just sort of my world right now.
Source: Photo by Frederick M. Brown/Getty Images.
---

To see the video visit MomLogic.com — an online community "for thinking moms who don't have time to think." In addition to posting topical and relevant stories, the site features breaking news and how it affects the lives of mothers and their families in an ever-changing world.