Cynthia Nixon leads rally to oppose cuts in funding at her kids schools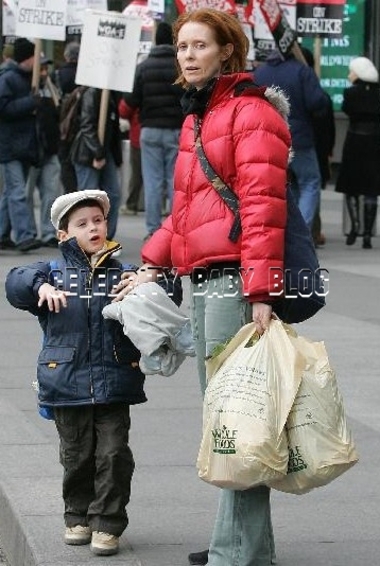 Plans to slash hundreds of thousands of dollars in funding from numerous public schools in New York City has drawn the ire of thousands of teachers and parents, a list that now includes Cynthia Nixon. The 42-year-old Sex and The City actress yesterday lead a rally in Manhattan, where she lamented the projected budget cuts.
Cynthia told that crowd that, if the city's plan is passed, the elementary school attended by her son Charles, 5 ½, would be forced to eliminate after-school programs, teaching assistant positions and tutoring programs while the middle school attended by her daughter, 11 ½-year-old Samantha, could be in danger of losing its theater program, as well as aides who accompany the children outside on their lunch breaks.
I'm here today not only with parents from my children's schools on the upper West Side, but with parents from high-needs schools and high-performing schools all across the city. I think [the plan] is outrageous and we want to make as much noise as we can.
Charles and Samantha are Cynthia's children with ex-boyfriend Danny Mozes.
Source: NY Daily News; Photo by Flynet