Lionel Richie and son Myles watch Lakers game
Singer Lionel Richie and his son Myles Brockman, 14, were spotted watching the Los Angeles Lakers play the San Antonio Spurs at the Staples Center in Los Angeles, CA on Thursday, May 29th. The 58-year-old's daughters, Nicole Camille, 26, and Sofia, 9 ½, were not present.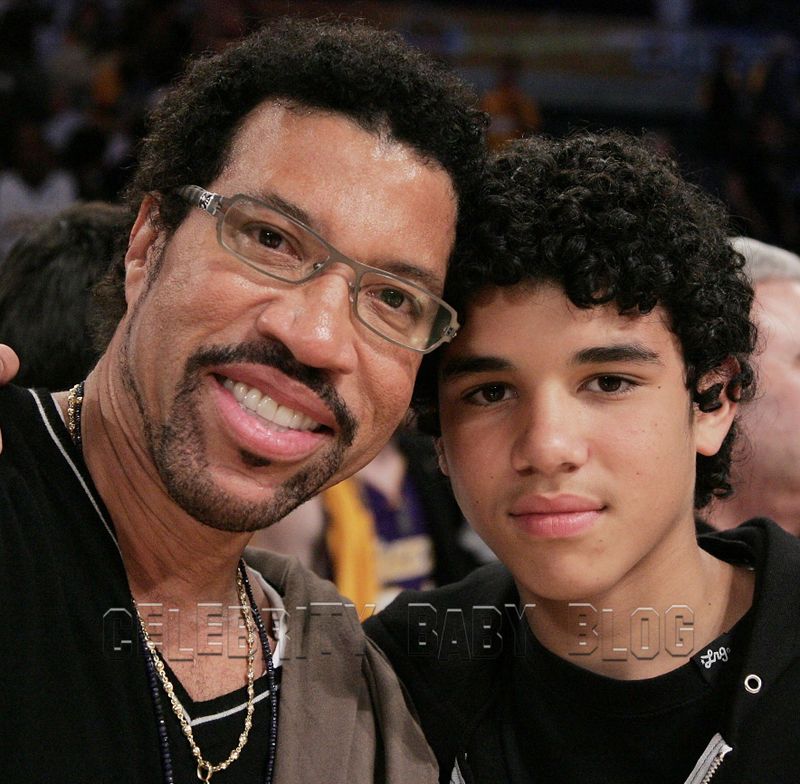 Photo by Noel Vasquez/Getty Images.