Jessica Simpson inspired by her sister Ashlee's marriage
Calling his newlywed wife, Ashlee Simpson-Wentz, 23, his "baby mama," rocker Pete Wentz, 28, of the band Fall Out Boy, performed for the grand opening of Palms Place in Las Vegas on Saturday, May 31st. On hand were both his wife — who is pregnant with the couple's first child and due in the fall — and his sister-in-law, singer Jessica Simpson, 27, who watched the concert from the audience.
As for Jessica, she has no doubt that her younger sister will make a great mom saying that "she will be an amazing mother" and calling them both an inspiration to her music.
They're just the cutest couple. They are adorable. Anybody would wish to be them and you can only wish them well. Just being around them inspires love and everything I sing about.
During the event that night, Jessica and Ashlee stuck by each other's side taking pictures for the media and spending their time in the VIP section of the club. Jessica, who is obviously excited to become an aunt, took quite a few pictures with her hand resting on Ashlee's tummy.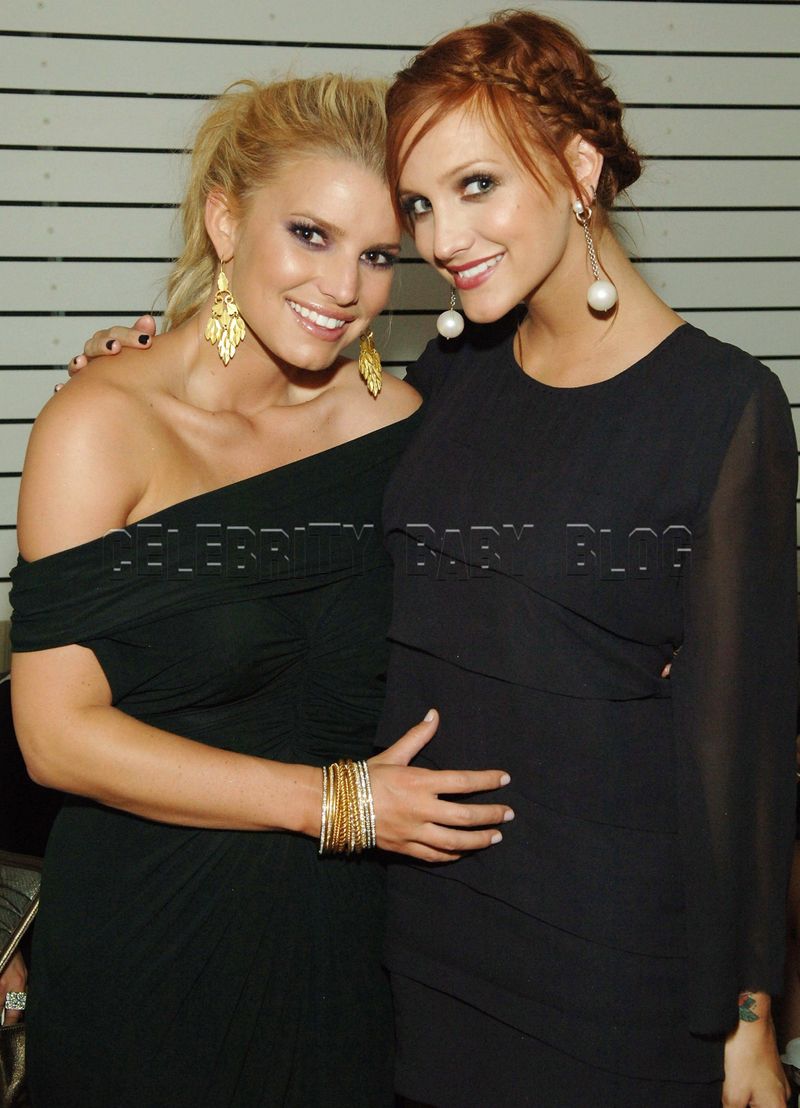 Source: People; Photo by Denise Truscello/WireImage.com
Thanks to CBB readers Manda Jo and Mary Beth.