Jenna Fischer gives an update on new mom Angela Kinsey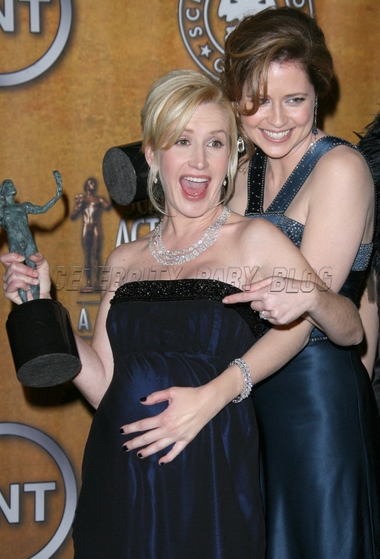 The Office's Jenna Fischer and Angela Kinsey are best friends. So when Jenna was asked by a fan how her co-star was doing since giving birth to Isabel Ruby four weeks ago, she offered nothing but praise.
Angela is an amazing mother. I'm beyond impressed. She has the calm of someone who's been through it before.

The sleep deprivation makes her funny to talk to. I was visiting her one day and she fell asleep in the middle of a conversation. Then, she woke up and kept talking as if nothing had happened! It was hilarious.
Source: Jenna's MySpace Page; Photo by Jen Lowery/Startraks