Giada De Laurentiis' daughter inspires her to make recipes for kids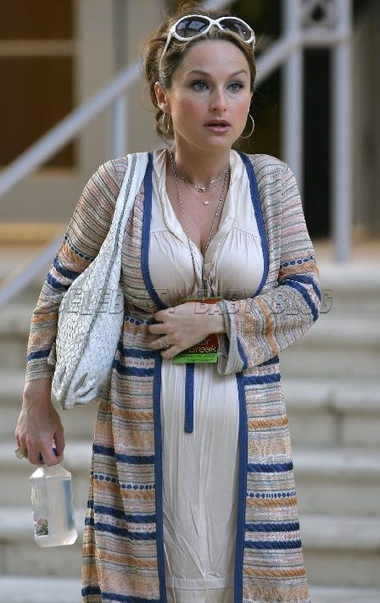 Television chef Giada De Laurentiis couldn't hide her excitement when talking about 9-week-old daughter Jade Marie to People yesterday at the Second Annual Kidstock Music and Arts Festival.
She smiled for first time yesterday. It sounds so corny –- and I remember my friends telling me and me being like, 'Yeah, yeah, yeah,' but it's so special. Especially when you're sleep deprived and all you do is change poopy diapers, it's so great to get something in return.
The smile made the 37-year-old so happy that she made sure to tell husband Todd Thompson to not take his eyes off of their little girl.
I was telling my husband before I left, you have to make sure to watch her all day, because she will give you the biggest smile when you least expect it.
Giada has also been looking to her daughter for food inspirations. So much in fact, that a baby/toddler section will be included in her new cookbook.
People have been asking me for years to come up with kids' recipes and doing all that because I have a lot of kids that watch the show. And I'm thinking, 'I'm not a mom, not my thing, leave that to the moms.' And now, I'm so into it!
Although Jade is the inspiration, she doesn't get to be the first taste tester of the baby food her mom makes. That job is left up to dad.
[He's] like, 'No more puréed food, thank you very much!' Because I try all the recipes out on him first, so then we'll see if Jade likes them.
Source: People; Photo by Flynet