Adam Sandler talks about Sadie and baby #2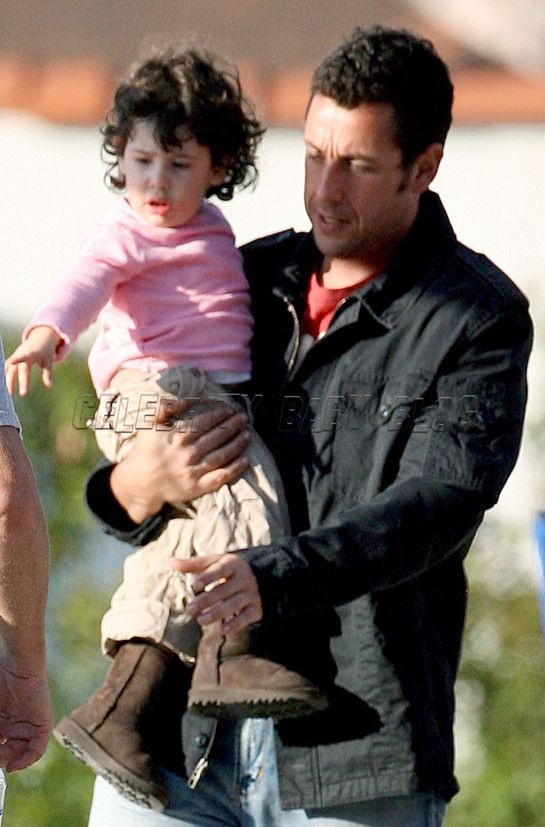 Sadie Madison, the 2-year-old daughter of actor Adam Sandler and his wife Jackie Titone Sandler, is about to become a big sister. And while she may not fully grasp the magnitude of what's in store for her family, she definitely can grasp the concept of retribution! In a new interview with Entertainment Tonight, Adam — who said that Sadie has had three haircuts in her lifetime, and has handled each one "like a pro" — revealed that he and Jackie have been laying the baby-on-the-way groundwork with Sadie.
So far it's been like 'Mommy, baby! Mommy, baby!' and [Sadie] points to [Jackie]'s stomach. Then the other day Mommy was trying to discipline her, saying 'No beach,' you know, trying to take away something because Sadie was having some sort of tantrum, 'No this, no that' and then Sadie looked at my wife's stomach and said 'No baby!' So who knows.
Jackie is due with baby #2 in mid-to-late November.
Source: Entertainment Tonight; Photo by PacificCoastNewsOnline.com