James Wilkie Broderick prefers mom Sarah Jessica Parker in casual clothes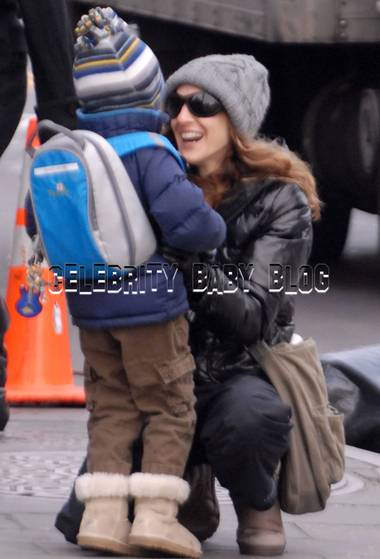 Although actress Sarah Jessica Parker has admitted in the past that her son, James Wilkie, 5, "only wears hand-me-downs," she also recently admitted that she doesn't "wear designer gear around the house" either because it's just "not practical."
While she is always impeccably dressed at all the premieres of her new movie, Sex and the City, when she's at home with her family, the 43-year-old opts for the more casual style which fits in with her busy mom-on-the-go schedule.
I am a mother first and getting my son out of the house in the morning and to school, as any working mother will tell you, allows little time for vanity.
As for James, he much prefers to see his mom looking her best with her comfy, everyday style which includes her hair let down and her normal street clothes — not a big dress, which for James means his mom is leaving for work!
He associates a big dress with me having to leave the house, and he associates my hair being up with me being at work. And he is very verbal. Sometimes he will see me with a dress on and he will ask me to take it off because he thinks that will somehow keep me in the house.
Sarah Jessica's husband and James' father is actor, Matthew Broderick.
Source: Daily Mail; photo by Splash News
Thanks to CBB reader Kate.