Celebrating Celebrity Baby Birthdays — Lola Rose Sheen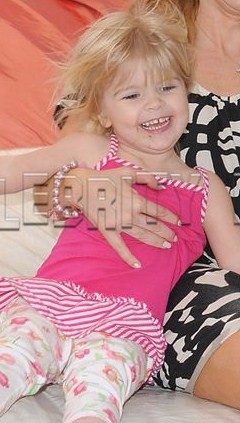 Happy Birthday Lola Rose Sheen. You are now 3 years old!
Name: Lola Rose Sheen
Birthday: June 1st, 2005
Famous for: Being the second daughter of Denise Richards, 37, and former husband, Charlie Sheen, 42. The couple welcomed daughter Sam J., 14 months before, but split when Denise was six months pregnant with Lola. Charlie is now married to Brooke Mueller and they share time with the girls. Following the split Denise said,
I can't worry about being a single parent. I just want to be a good one.
Click below for name meaning, siblings, birth story, what they said and photos.
Name meaning: Denise had always wanted girly names for her daughters. Charlie apparently picked the name Sam, after a cat he had prior to her birth. Denise then went on to choose their second daughter's name saying,
Charlie really wanted Sam (as a name for our daughter) and I dreamed of one day naming a girl Sophia – something feminine – or Emma. She's named after the cat. We don't have the cat anymore, though.
And Lola's name,
I just loved the name. I wanted something really girly and feminine. It's so sweet.
Siblings: Denise and Charlie welcomed older daughter, Sam J., in March 2004. Lola also has a half-sister, Cassandra, 23, from Charlie's relationship with Paula Profitt. Charlie and Brooke have also expressed their desire to have children.
Birth story: Both girls were born via elective c-section. With Sam, Denise experienced contractions during the night before her planned c-section and was rushed to hospital to deliver the baby girl. The couple planned Sam's delivery because it was convenient; it fit perfectly with then-husband Charlie Sheen's planned week-long hiatus from filming his sitcom, Two and a Half Men . "It was convenient," Denise later told People. "We like to plan things." Lola was a planned c-section as well.
What they said:
On the girls having to understand that they have two homes.
I'mdoing my best to let my daughters know that Mom and Dad don't livetogether. They'll probably be in therapy before they're 5.
The girl's looks and personalities.
Lolalooks very much like my mother. Sam is a combination of me and Charlie.There are times that she's got little facial expressions that Charlieand I have. Lola came out laughing and giggling. She's a little moreoutgoing. Sam's a little shy at first. They're both fun. They're soanimated and they're getting to be a great age.
Denise's favorite things to do with her girls.
Mygirls are so much fun. I love dressing them up. We sit by the pool andget manicures and pedicures together…we'll go in the pool or playwith the dogs in the backyard.
Denise says that she wants her daughters to know the importance of being strong. Denise's mother Joni succumbed to cancer in November 2007, but Denise says her mom displayed an "inner strength" even at the end "when things were really dire." Says Denise,
I want to teach my girls the importance of picking yourself up and moving forward.
Does Denise worry about the effect her new reality show will have on her daughters?
I'm in a no-win situation. If I have my kids in the show, I'm exploiting them. If I don't, people will think I'm not a hands-on mom. That's why it's very important to me that the girls are part of it — but only where it makes sense. It would never be anything inappropriate or too personal for television.
Photos: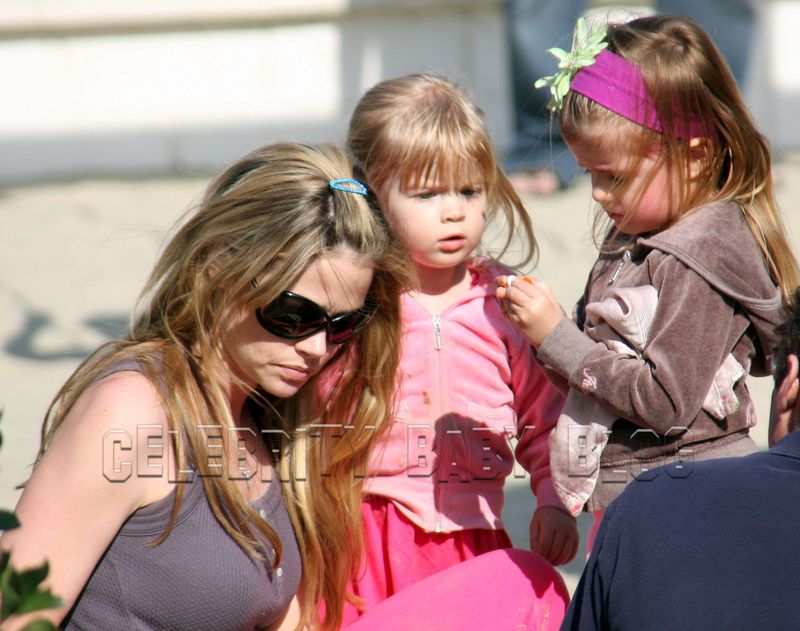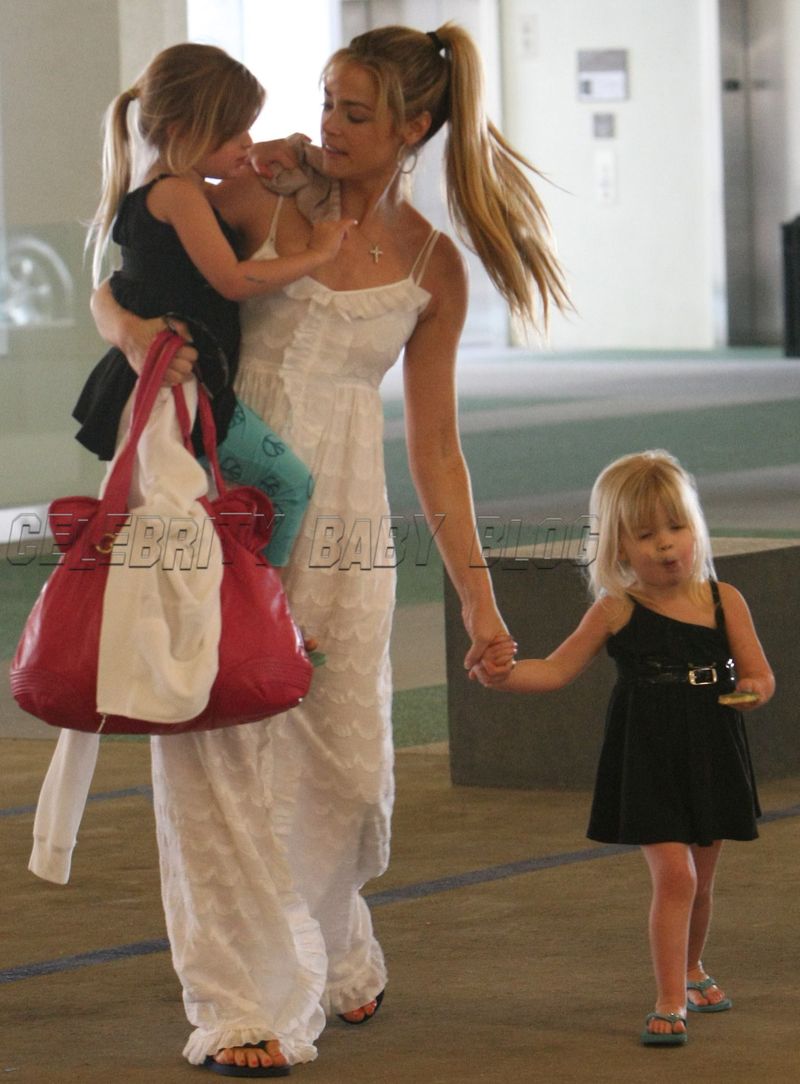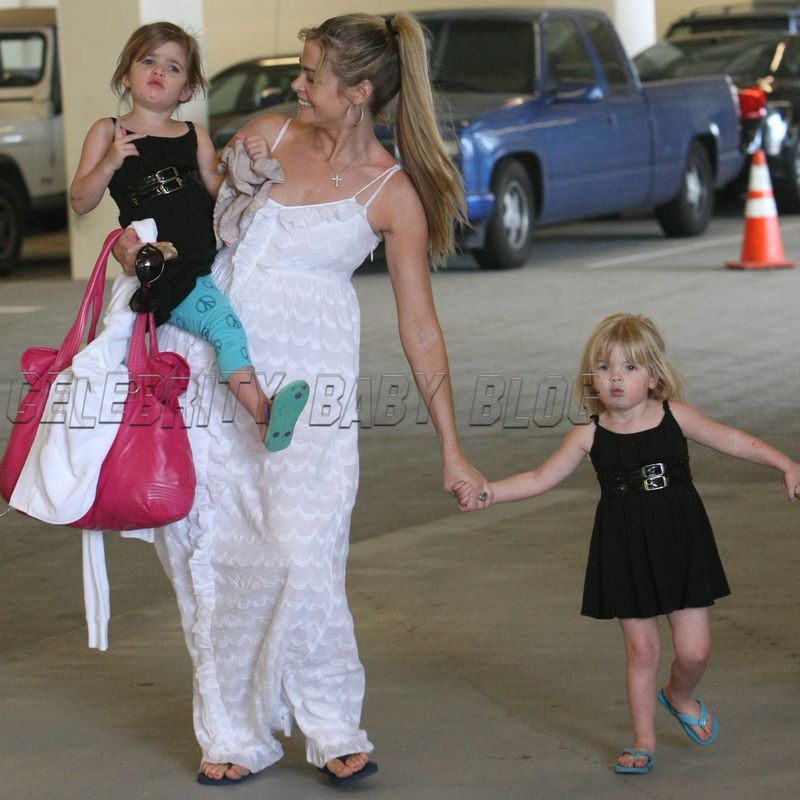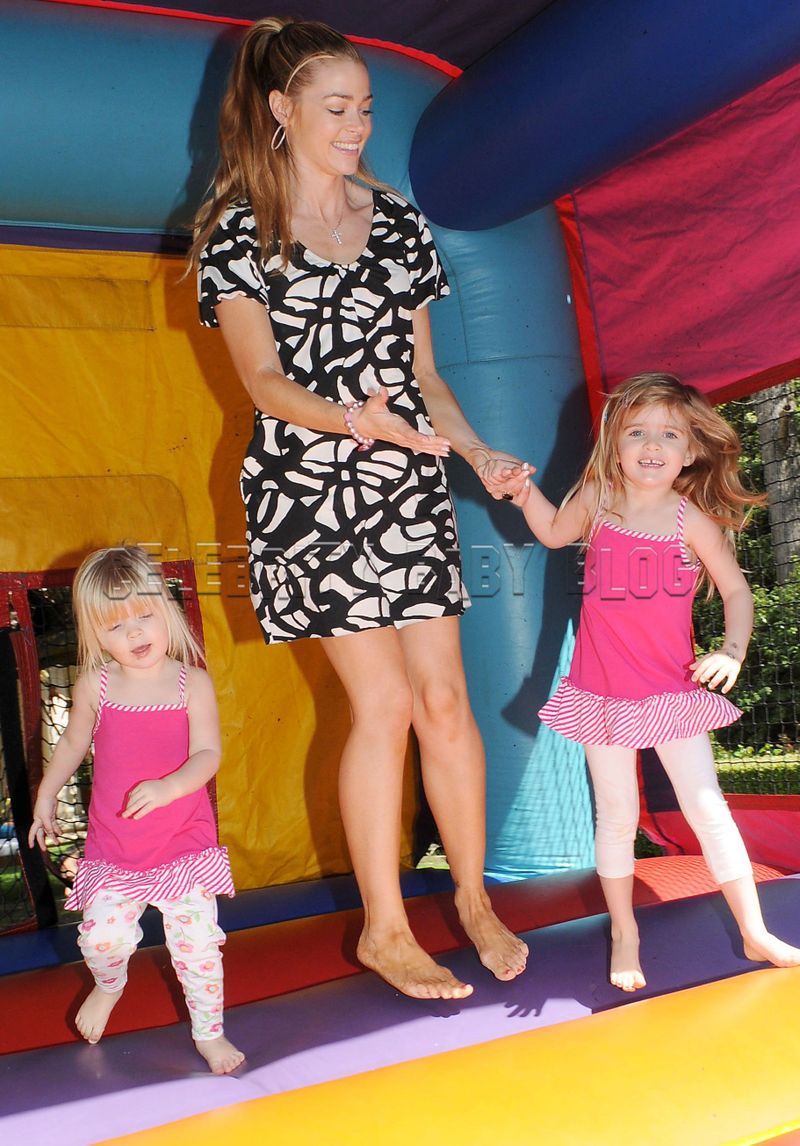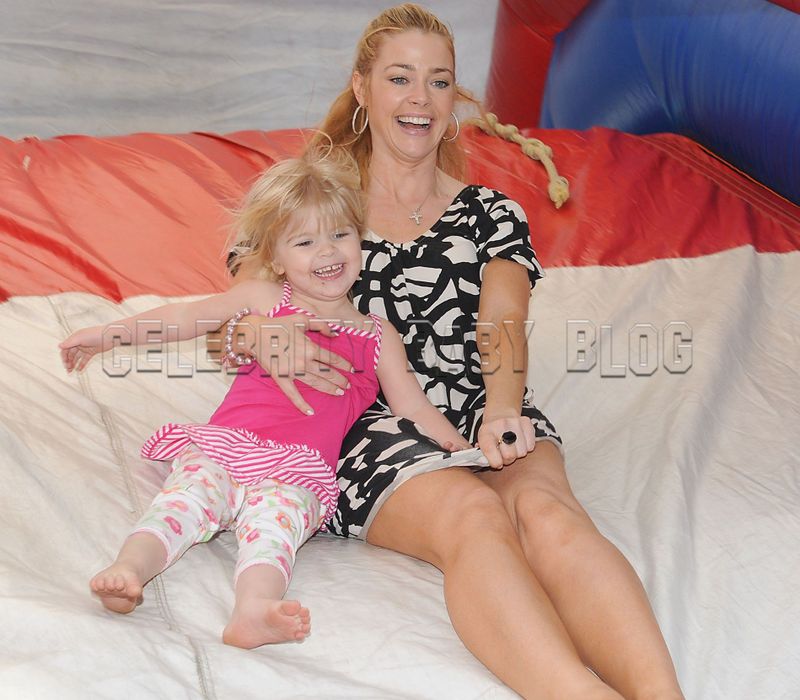 Photos by BauerGriffinOnline.com; Flynet; Startraks; INFPhoto.com.