Update: Pete and Ashlee Wentz confirm pregnancy, expecting a fall baby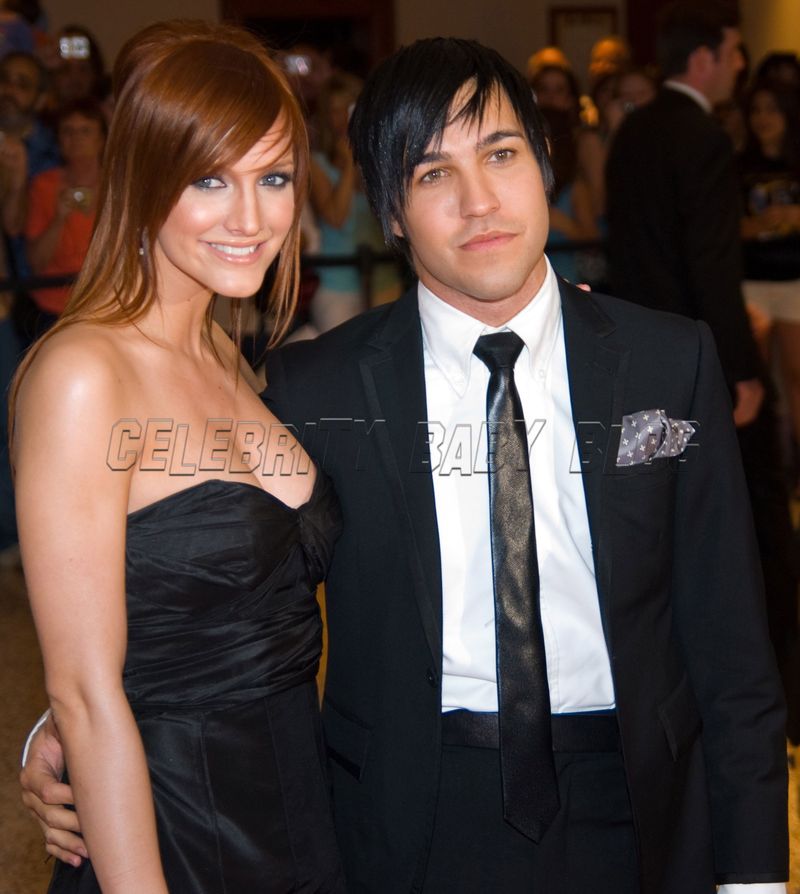 Update: Pete and Ashlee have officially confirmed on his site that they are indeed expecting their first child.
Whilemany have speculated about this, we wanted to wait until after thefirst trimester to officially confirm that we are expecting our firstchild. This is truly the most joyous time in our lives and we areexcited to share the happy news and start our family.
Click below for the original posts and updates.
Update May 18th: Ashlee and Pete were married in a sunset ceremony at Ashlee's parents' home inCalifornia on Saturday, May 17th. According to OK!,Ashlee also confirmed her pregnancy to the guests during the reception.She is reportedly 4-5 months along, with an October due date.
Update April 15th: A close family source now tells Peoplethat Ashlee and Pete are not only expecting, but that they are planningto get married next month at a private residence in Southern California.
Update April 24th: Ashlee avoided pregnancy discussion while appearing on Ellen.
Update 3:50 pm: When asked if she was pregnant today at MTV's TRL, Ashlee replied,
I just think it's an inappropriate question toask any woman. For me, that's something that I didn't ever want torespond to, because I think it's an inappropriate question. Somethings, you want to keep personal and I think that when people deny[reports], it's probably because it's something they want to keeppersonal.
Update April 14th: Pete has denied the story to MTV. He said,
Thereis a witch hunt for people to be pregnant whenever they get engaged inHollywood. This is all news to me. I can't wait for the story about howI'm really in a gay relationship and this is all just a cover. … Imean really, this is crazy. … I mean we're engaged, that's true, andhappy about it.
Update 1:40 pm: OK! Magazine is reporting that Ashlee is due this coming October and was battling morning sickness when they caught up with her on Saturday, April 12th.
Originally posted at 1:32 pm: Singer Ashlee Simpson, 23, and fiancé, Fall Out Boy's Pete Wentz, 28, are apparently expecting their first child together, according to US Weekly. There has been no official confirmation from either Ashlee or Pete.
The couple began dating in late 2006 and recently announced their engagement.
Source: US Weekly; Photo by Ilya Dreyvitser/WireImage.com.
Thanks to CBB readers Brandi, Stacy, Justine, Britt, Devon, Malia, and Aline.