CBB's Top Registry Picks: Jen's 'must-have' baby items!
Looking for some advice on some great baby-buys? Check out our new series — CBB Registry — where our staff fills you in on their 'must-have' baby products. Fashion, babywearing, strollers, bottles…we cover it all!
Today we're featuring one of our reviewers, Jen, and her baby essentials.
Click below for Jen's registry!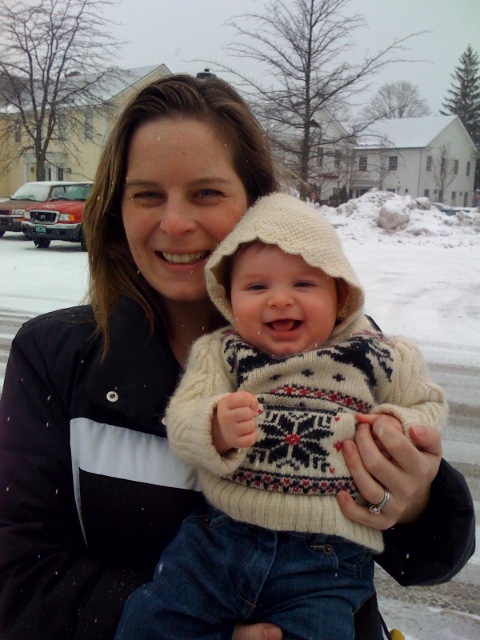 Jen, one of our newest reviewers, has spent the last eight months unknowingly coming up with products for our registry by being a first time mom to her daughter Bailey!
Chicco Polly High Chair ($130) – Yes, it takes up a bit of room, but I love that this thing is on wheels. I roll my baby into the kitchen so she can watch me make her food, then we roll to the table to eat. This high chair is also highly adjustable, with 7 positions and it even reclines for when your kid conks out after too many bananas.
Graco Bumper Jumper ($35, Bailey pictured left) We both have fun when I put Bailey in here. She cracks up at being able to bounce and I crack up at watching her. It also buys me a few minutes to clean up all her toys!
Maclaren Quest Stroller ($225) It has all the best features. It's one of the most lightweight strollers out there, it has four reclining positions, it's easy to fold, a pleasure to push, and it comes in some very cool colors for 2008.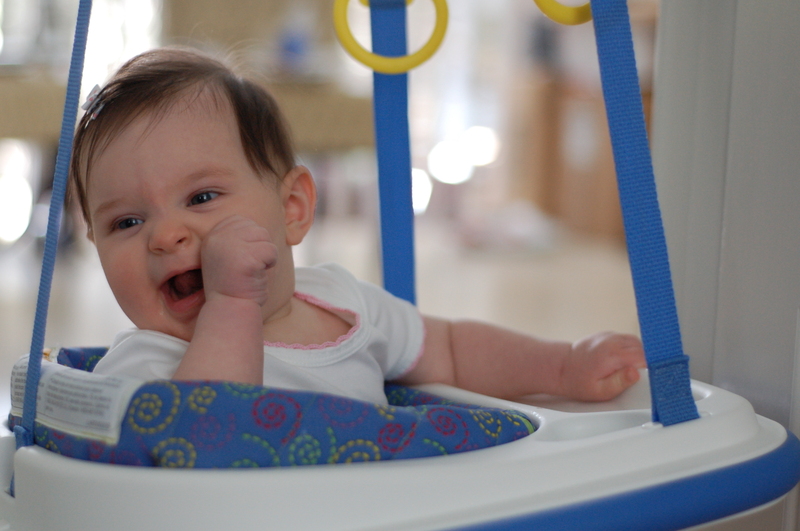 Philips Digital Monitor ($200) This is the best baby monitor hands down. It's perfectly quiet (at least when the baby is!), you can check the room temperature and play lullabies from the parental unit, and it's groovy looking too!
Uncle Goose Alphabet Blocks ($33) These are the most beautiful, classic wood blocks I've ever seen. Fun to stack for now, but they'll be even better later when I can use them to teach her letters and numbers.