CBB Exclusive: A Bailey Baio update from Renee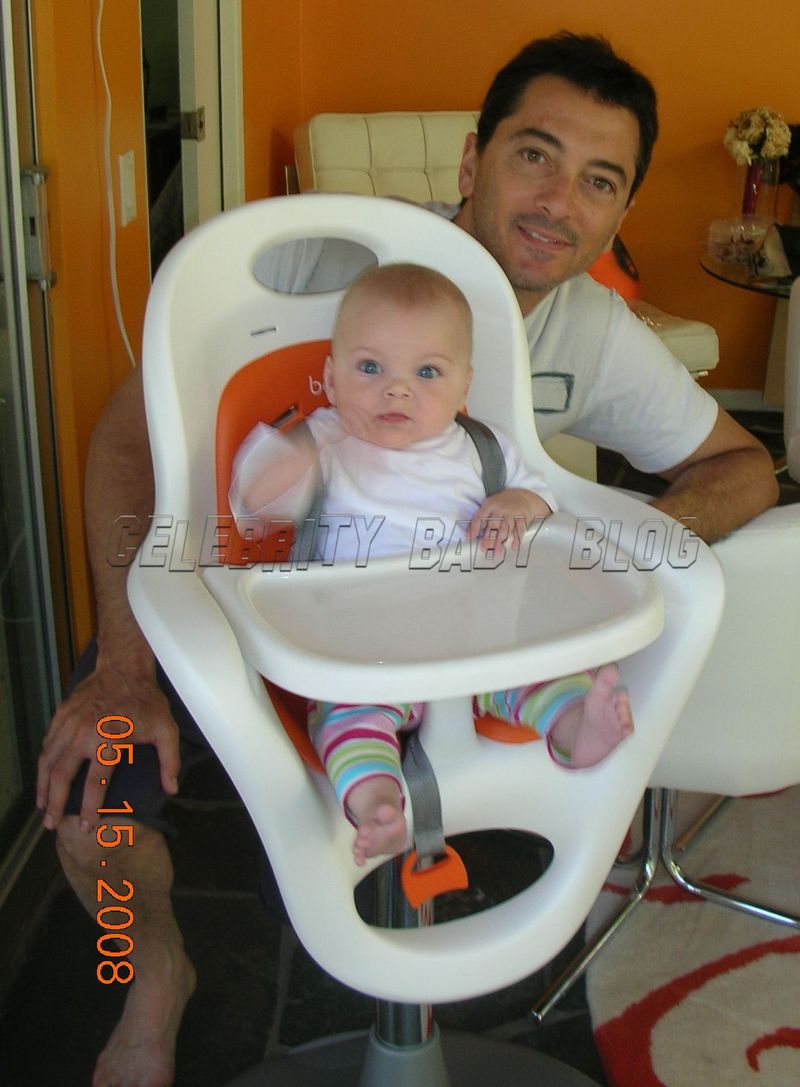 Now that Bailey DeLuca Baio is growing like a weed — she'll be 7-months old next Monday — parents Scott and Renee Baio are slowly introducing her to the world of solid food! In her latest CBB-exclusive update, Renee shared that because she has known food allergies and Scott's brother Steven has a severe allergy to wheat, Bailey's pediatrician suggested a delayed scheduled for feeding, which they've followed. However, Bailey has also some ideas of her own.
Last week at Scott's mother's house, Bailey took mashed potatoes and a handful of cornbread off of my plate and shoved them into her mouth. So we thought, "Well, she must be ready to eat now." I started her on rice cereal and peach cobbler. She doesn't really care for sweet potatoes too much. Bailey has been holding her own bottle since she was 4-months old (see photos) anduses her sippy cup once a day when she eats her solids.
Despite being born five weeks early, Renee is happy to report that Bailey has completely caught up from her 5 lbs, 12 oz starting point, and is even making noises that sound suspiciously like "da-da," much to Scott's delight.
Bailey is 90th percentile in height! Scott and I are still scratching our heads on that one as he is 5'10" and I am 5'3" — she is 75th percentile in weight. Two weeks ago she woke up saying "da-da" so Scott is totally whipped on his little girl! He has always been proud of her, but now he is over the moon and back again.
Images of Bailey and info on Renee's favorite new products below.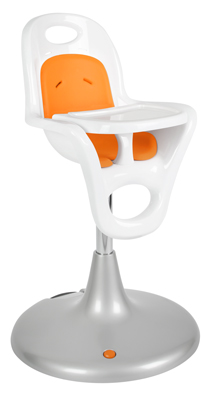 Being new to many of the products on the market, Renee, 35, told us she is especially enamored with Boon. The company prides itself on carrying "innovative products for modern parents," and Renee can't say enough about them. She's currently loving the Benders spoon and spork set ($6) and the Flair Elite Pedestal highchair ($380).
Thischair is so amazing! It is very easy to get in and out of — using onlyone hand! — and very easy to clean, plus it's on wheels with a brakepedal. They also have a great spoon and spork setthat bends so the child can feed themselves without having to turnthe wrist too much.
Renee tells us the family's MySpace was hacked recently, but they've got a new one up and going here.
Bailey's pants are by Zutano.
Photos for use on CBB courtesy Scott and Renee Baio. Use elsewhere prohibited without express permission.