Steal that Look: Maternity Message Tees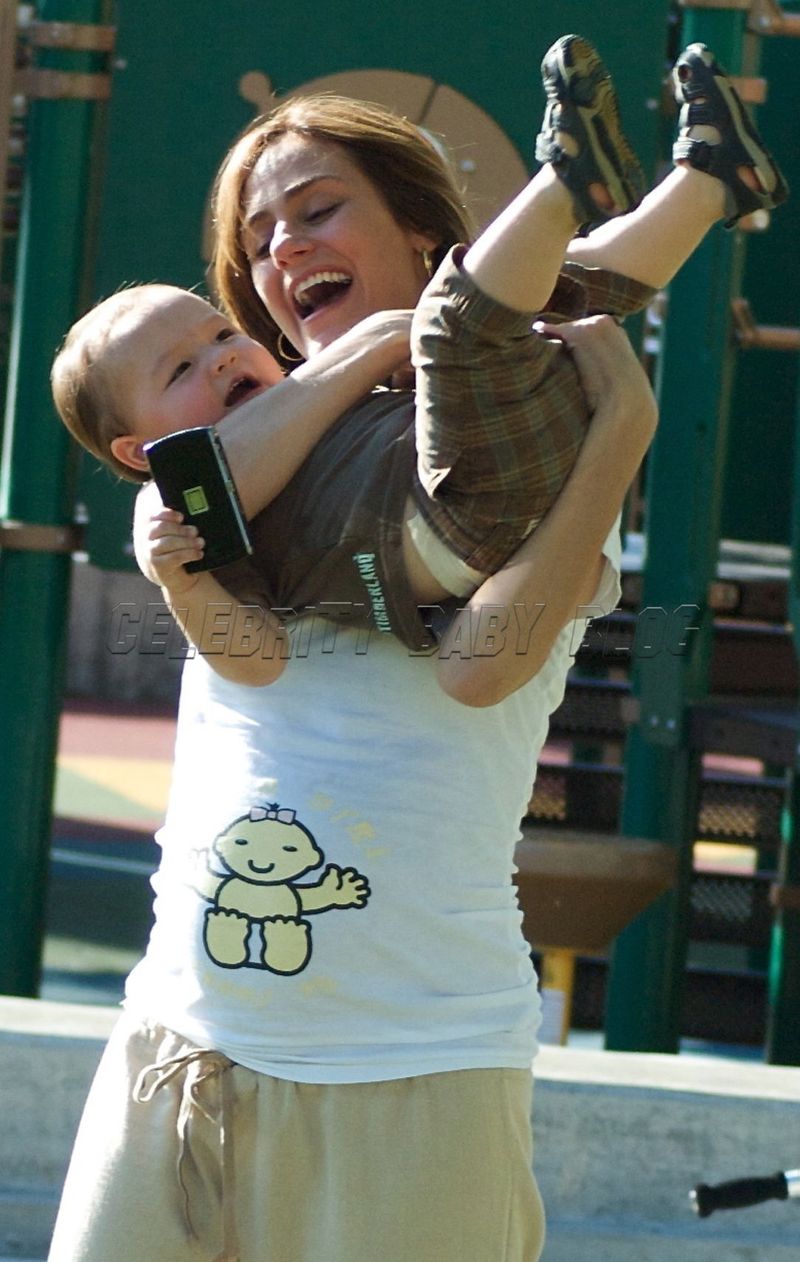 If you've been pregnant, you know that the #1 most-asked (and for some, most-dreaded!) question is: what are you having? The answer is quite obvious: you're having a baby. The curiosity to know whether you are carrying a boy or a girl is sometimes too much for people to bear, but after five months or so of having to answer this over and over and over again you wish you could wear a sign around your neck to fill them in…or better yet, a great looking tee! With the help of these adorable and fashion-friendly tees and tanks listed below, you can stop the speculation on the baby's sex and prepare yourself for the next question: do you have a name picked out? (Don't worry — you can stop that question too!)
Diane Farr did just that while out playing with her son, Beckett Mancuso, 14 months, on May 15th in the park. Her cute Tummy Ts Theresa Tee ($42) certainly had people talking — are twin girls on the horizon for her and her husband, Seung Chung?
Photo by Splash News.
Click Continue Reading for our tee suggestions!
Money's No Issue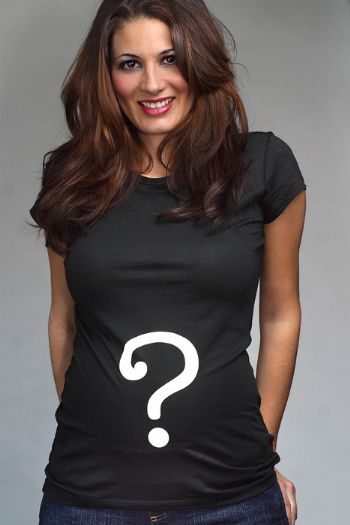 This category can sometimes be very pricey, but when it came to baby-gender related tees, it was actually quite reasonable. With very cute, yet simple designs, the highest priced featured shirt is made by Olian Maternity and unlike other tees we saw, they provide styles for moms who are anticipating either a boy or a girl. By spending just a little bit more than double of what our bargain shirts cost, you have some great options that will certainly last you throughout your pregnancy and get you some compliments at a time when you may not be feeling your best!
Favorite Items: It's a Girl tee and It's a Boy tee by Olian Maternity (both $61), Ruby Fay It's A Boy Maternity Shirt and Ruby Fay It's A Girl Maternity Shirt (both $47) and Ruby Fay Unknown Maternity Tee ($48, pictured right).
Not Pinching Pennies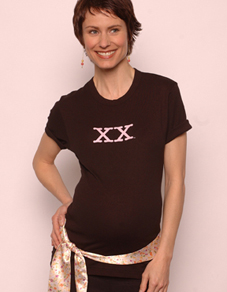 While these shirts are a tad bit cheaper than the priciest one listed above, they in no way lack the stylish quality designs! For this range, Due and Sprout maternity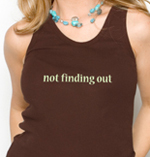 wear shone through with all of their great tanks that really give you the option of what (and how much) you want people to know. From genetic symbols for boys and girls to their option for those who choose not find out the sex of their baby, they've got you covered in quite the fashionable trend-setting way!
Favorite Items: Girl scoop tank ($40), Boy scoop tank ($40), XY tee ($44), XX tee ($44, pictured left), and Not Finding Out tank ($40, pictured right) all by Due and Sprout.
Bargain Buying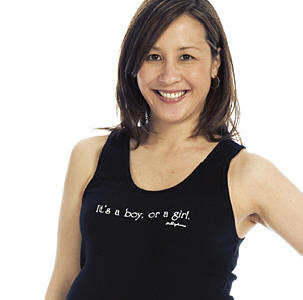 Bargain hunting this time had us digging deep to find those great buys, but we did manage to come up with a few trendy shirts that won't break the bank. Surprisingly enough, we also squeezed in famous maternity fashion line Lauren Kiyomi in this section by shopping through Amazon and getting some great deals!
Favorite Items: It's a Boy Again tee by Lauren Kiyomi ($20), It's a Girl Again tee by Lauren Kiyomi ($20), It's Finally a Boy by Lauren Kiyomi ($20), It's a Girl from CafeShopper ($24) It's a Boy tank from CafeShopper ($20) and It's a Boy or a Girl from Mollyanna Maternity ($32, pictured left).
What is your favorite baby-gender tee for moms-to-be?