Kyle MacLachlan is 'so excited' about fatherhood, wife says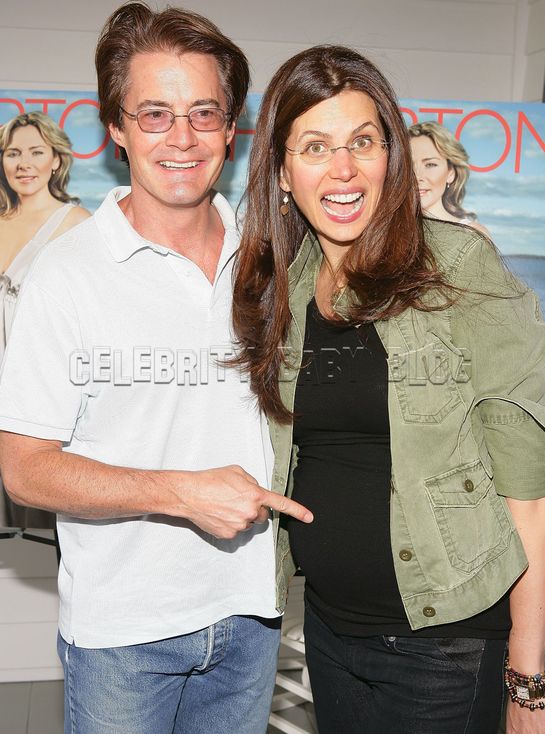 Kyle MacLachlan is not making much progress in his efforts to name the son he's expecting with wife Desiree Gruber 'Jethro,' in honor of his favorite band, Jethro Tull. In a new interview with People, Kyle reiterated that Desiree — due in mid-July — "nixed [Jethro] right away." And while the baby will also not be named Kyle Jr., the couple is not at a complete impasse, either. Kyle said that he and Desiree have "a list of names that we're trying out." Kyle is "so excited about being a daddy," Desiree beamed, while Kyle added,
It's one of those crazy things. I'm having the best time watching her body change. I'm paying attention to little kids now.
Although the baby-on-the-way will be their first, between their two extended families Kyle, 49, and Desiree, 40, have nine nieces and nephews. Kyle said,
I've had plenty of preparation!
Source: People; Photo by Matthew Peyton/Getty Images