Celebrating Celebrity Baby Birthdays — Shiloh Nouvel Jolie-Pitt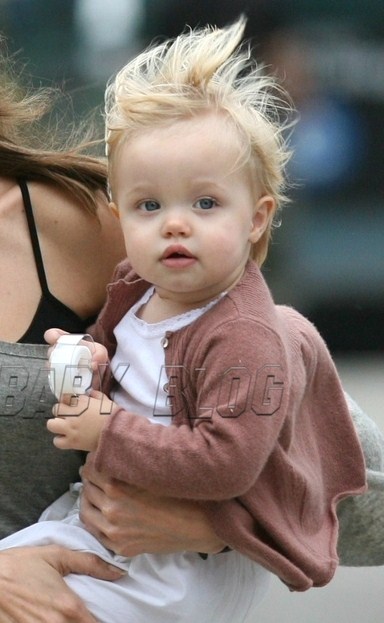 Happy Birthday Shiloh Nouvel Jolie-Pitt. You are now 2 years old!
Name: Shiloh Nouvel Jolie-Pitt
Birthday: May 27th, 2006
Famous for: Being the first biological child of Brad Pitt and girlfriend Angelina Jolie.

Continue reading for name meaning, siblings, birth story, what they said and more photos.
Name meaning: The first name, which is traditionally masculine, is pronounced SHY-low, and is of Hebrew origin. There seem to be many meanings for the name, ranging from "his gift" and "he who is to be sent," to "peaceful." Shiloh is also the site of a crucial battle in the American Civil War. The middle name is believed to be inspired by famous architect Jean Nouvel — a favorite of Brad's. The family calls her 'Shi.'
Siblings: Shiloh was welcomed by Maddox Chivan, now 6 ½, and Zahara Marley, now 3. In March 2007, the family welcomed another son into their family, Pax Thien, now 4 ½. Brad and Angelina recently announced that they are expecting twins.
Birth story: Shiloh was born in the evening by c-section, due to breech positioning. Brad and Angelina knew of the potential issue with the birth before the delivery, and flew Angelina's OB, Dr. Jason Rothbart, in to perform the surgery.
Shiloh was born in Namibia, meaning that she has a dual passportwith the US, a connection to another country and her sister's birthplace.
I was so happy to have Shilohin Africa, that we could do that and for her to have a Namibianpassport. She has that connection to another country and to hersister's part of the world. I think that ties them together a little.
What they said:
Much scrutiny seems to have constantly surrounded Angelina and her love of adoption, leading people to question her affection for Shiloh. However, Shiloh was planned.
Before I met Brad, I always said I was happy never to have a child biologically. He told me he hadn't given up on that thought. Then, a few months after Z came home, I saw Brad with her and Mad, and I realized how much he loved them, and a biological child would not in any way be a threat. So I said, 'I want to try.'
After having Shiloh, and hence a baby that looked like her parents, Angelina decided that perhaps it was important for Mad to have a brother who was originally from the same place as him.
Something changed for me with Shiloh. We had Mad and Z, and neither looked like Mommy or Daddy. Then suddenly somebody in the house looks like Mommy and Daddy. It became clear to us that it might be important to have somebody around who is similar to the other children so they have a connection. Mad's been very excited that his brother is from Asia.
Angelina on loving seeing Brad in Shiloh.
Sometimes I look at Shiloh and I see Brad — that's sweet.
Angelina on what she is most proud of.
My family. I'm very proud of my family. I'm proud of Brad as a father, and as a man. I'm proud of the home we've been able to create for the kids. I'm proud of how happy our kids are, and how uniquely individual they are…I'm most proud of them.
Angelina explains that she is lucky to be able to balance her family and work time.
It's a unique situation where I am lucky that I can take big chunks of time off. I can also insist that my kids be brought to the set. I'm able to balance because I have a lot of that unusual circumstance. I do have an amazing man in my life who is such a wonderful dad, and makes raising the kids that much more fun and that much easier to do because he's so hands-on as well. But at the end of the day, like all moms, you realize you get through it because you love your kids, and you love your life, and it's pure joy, and the balance is just found.
Shiloh's a little honey.
Shi's so full of light and love, she's just a little honey, and very, very funny. I think I'm recognizing some of myself in that one — she's going to be a little bit of trouble!
Photos: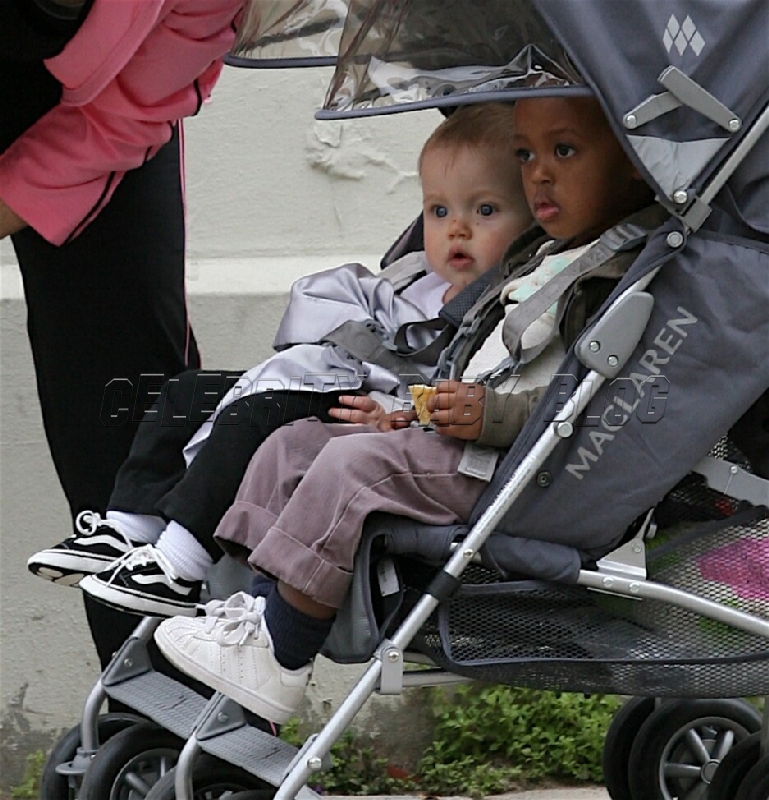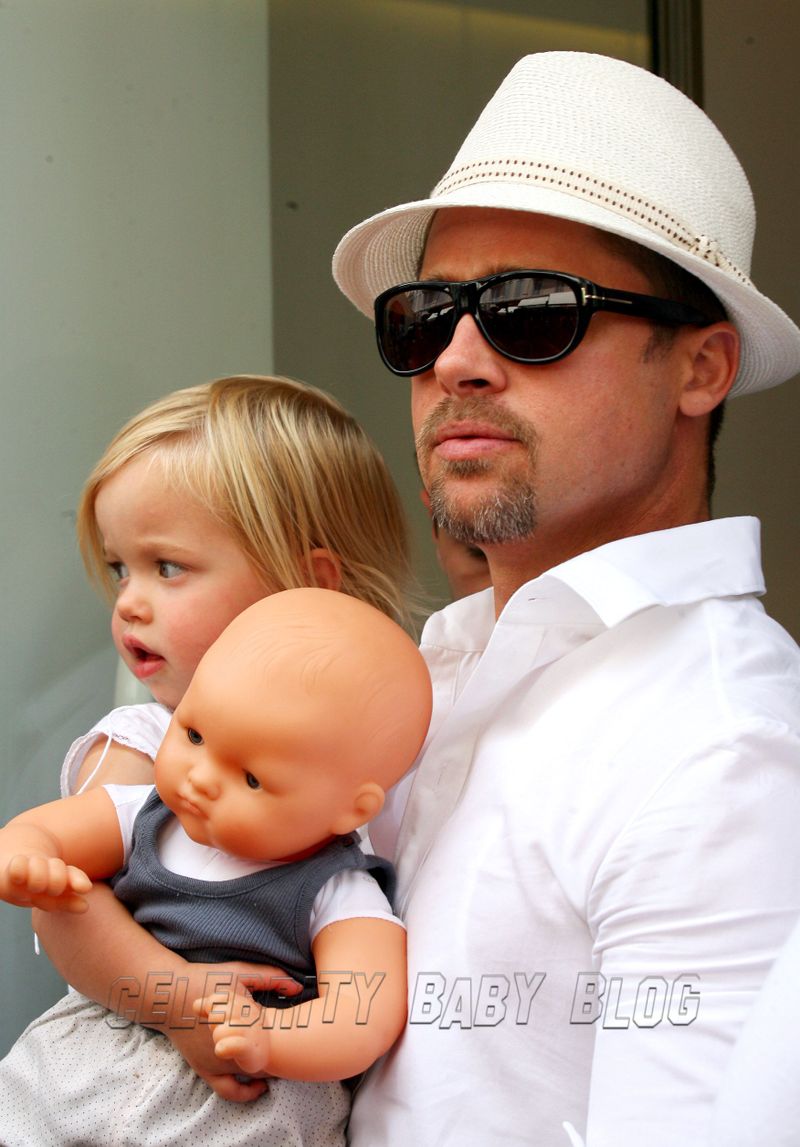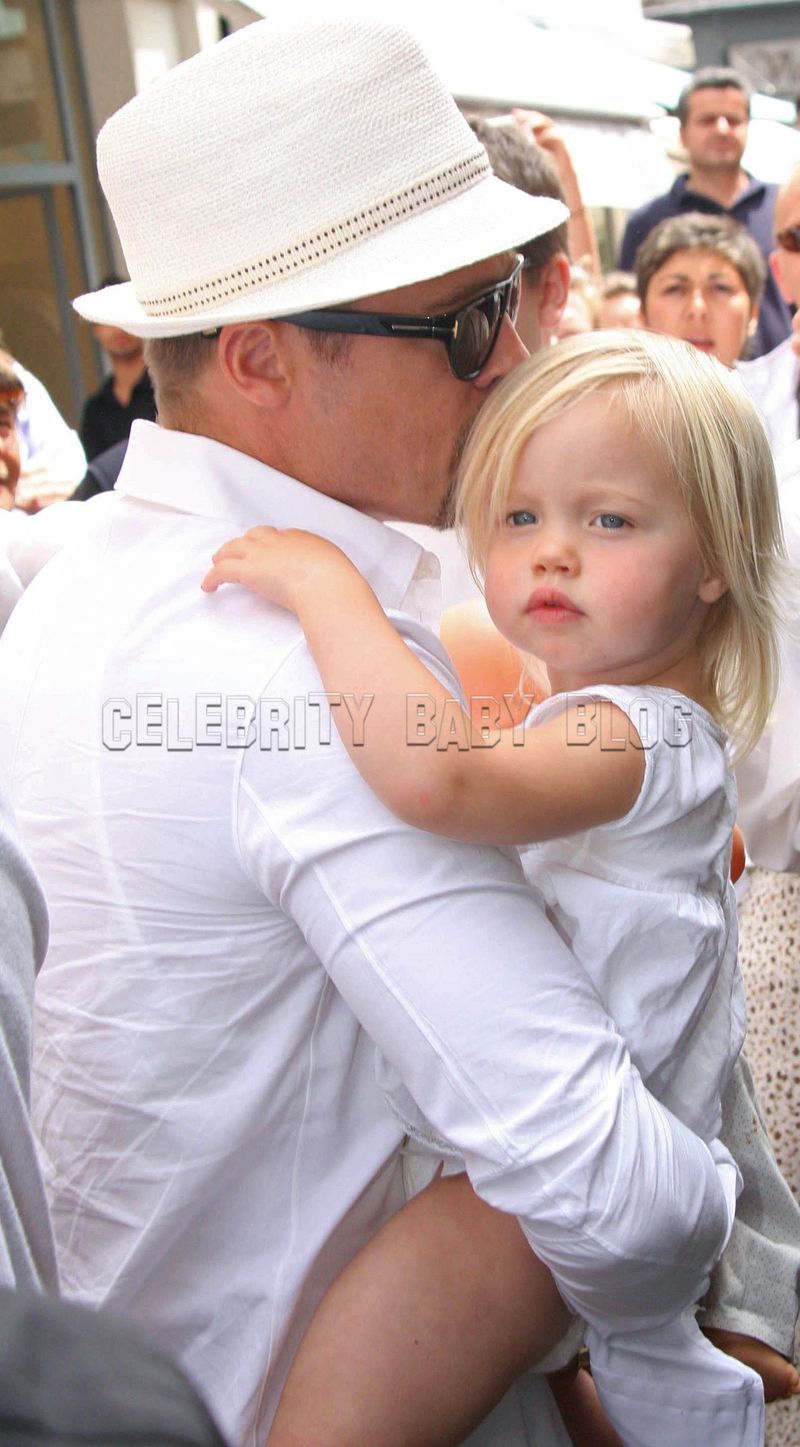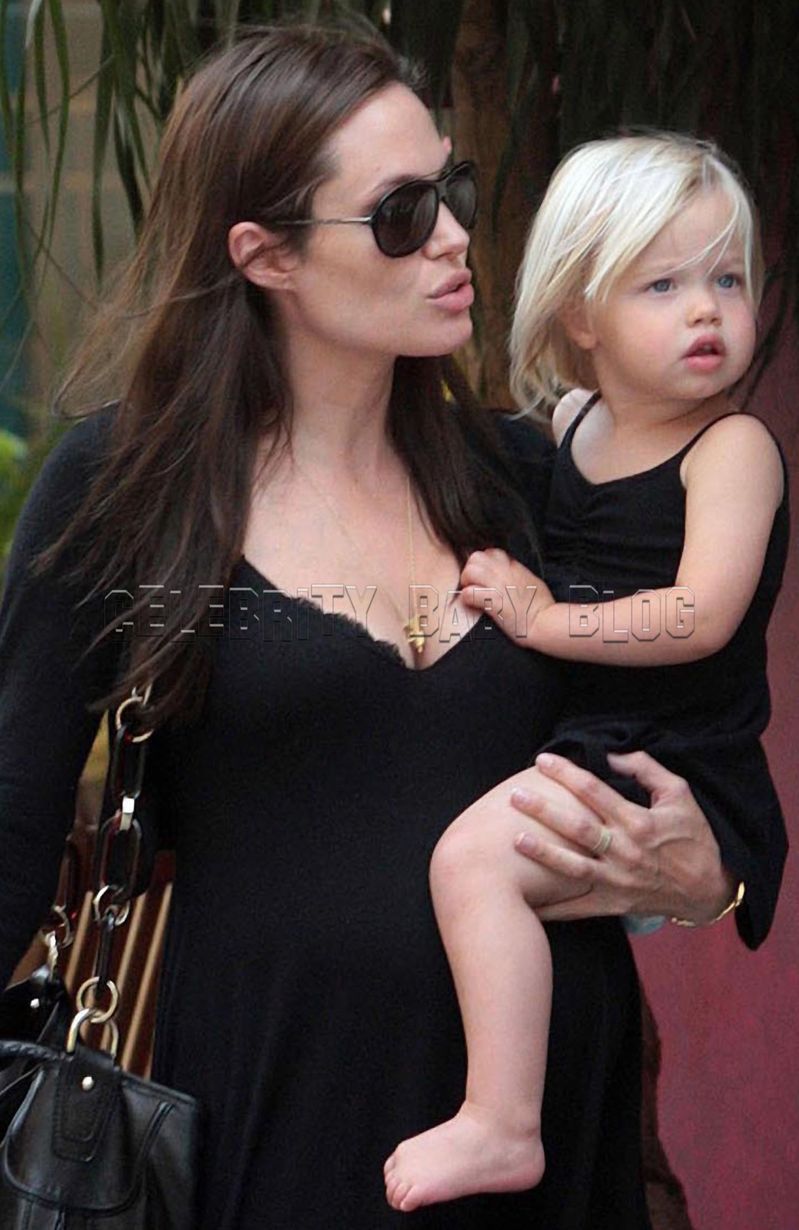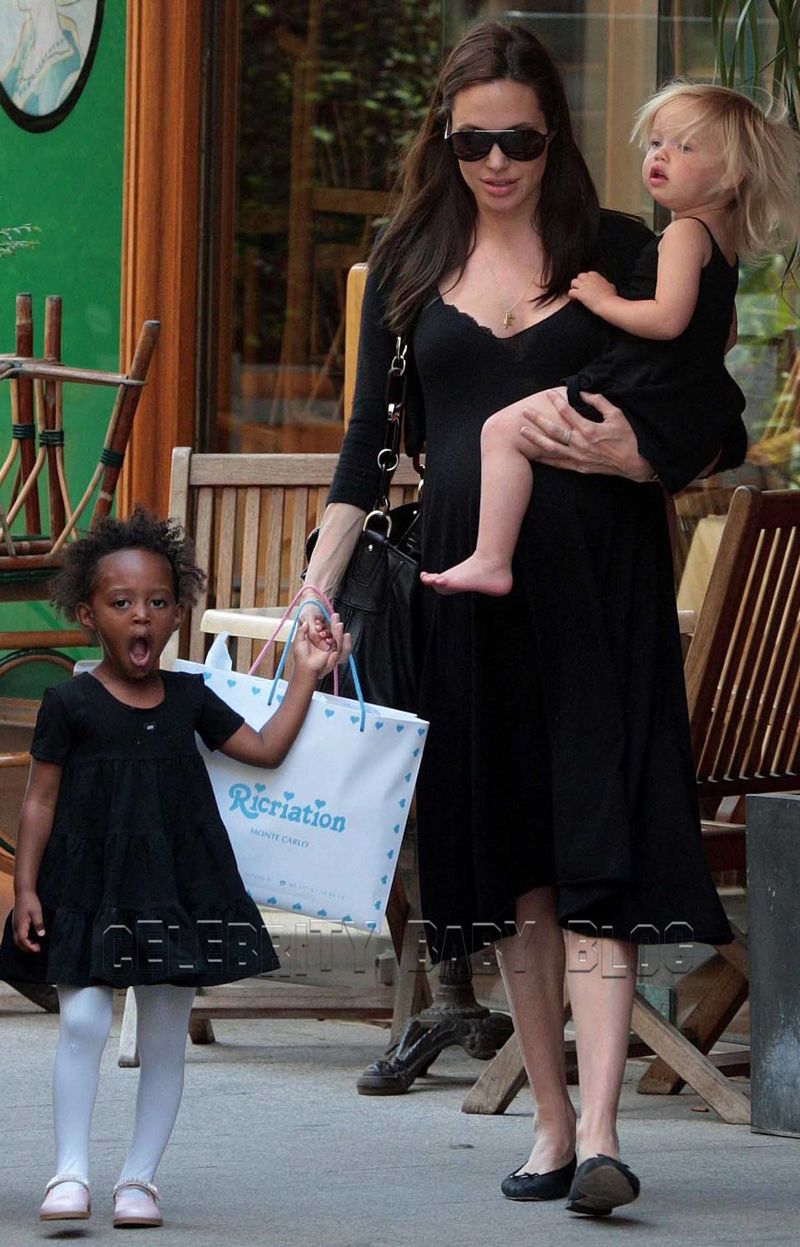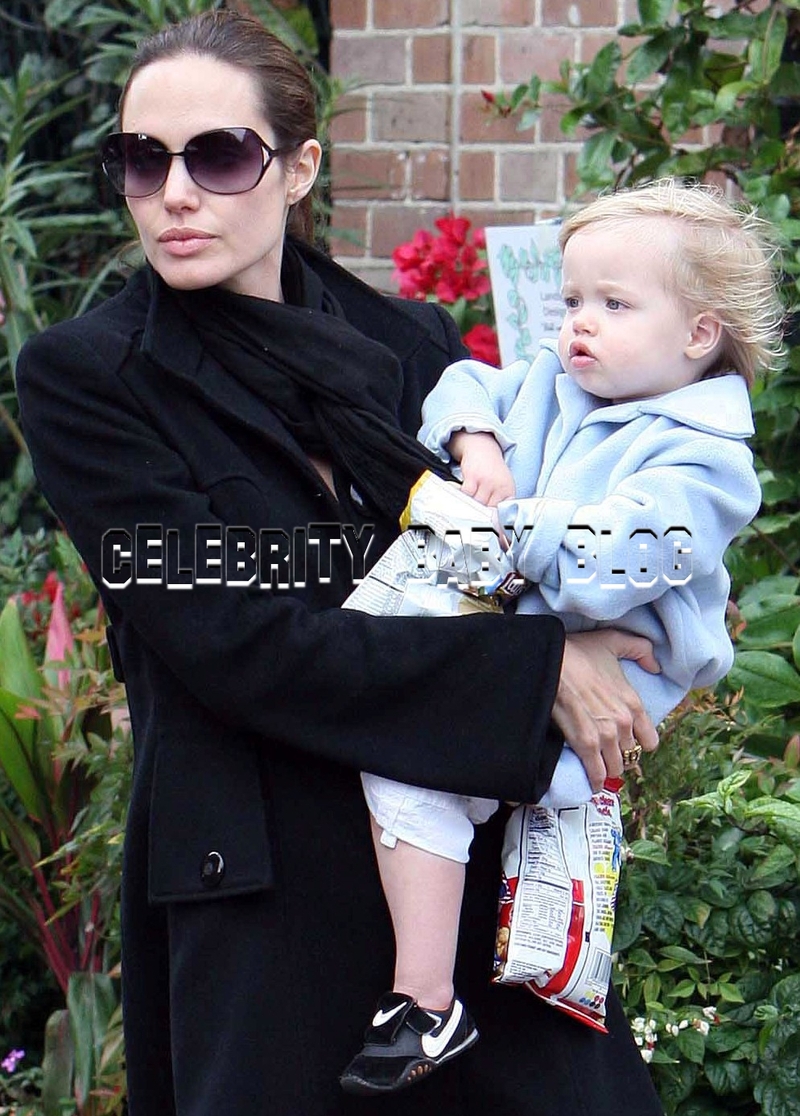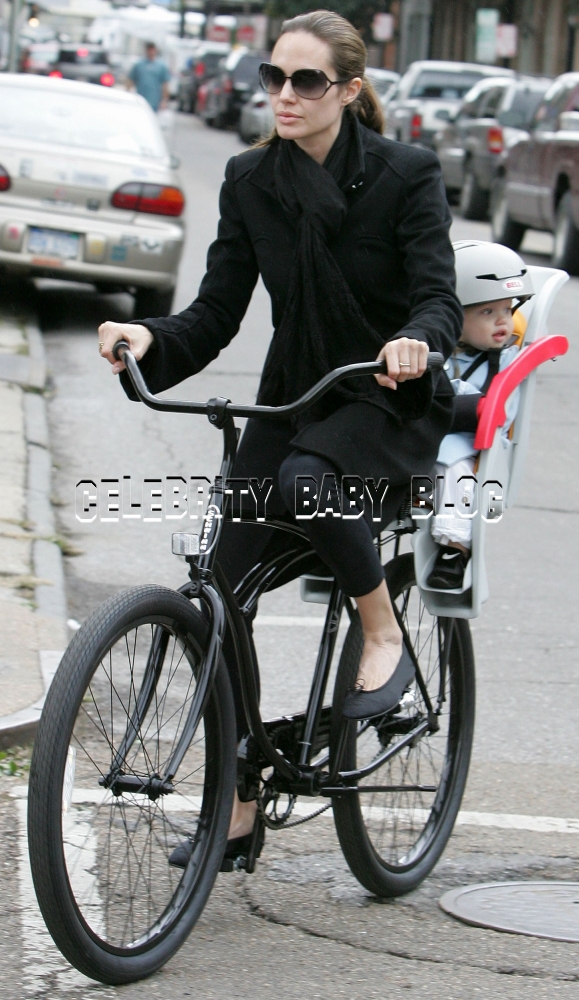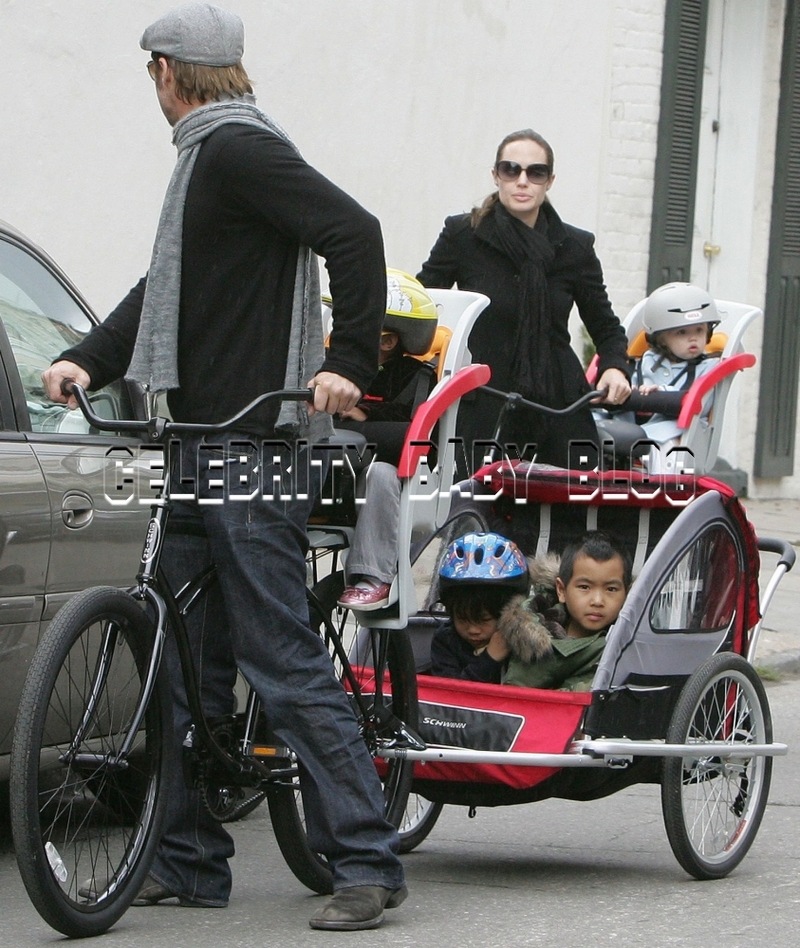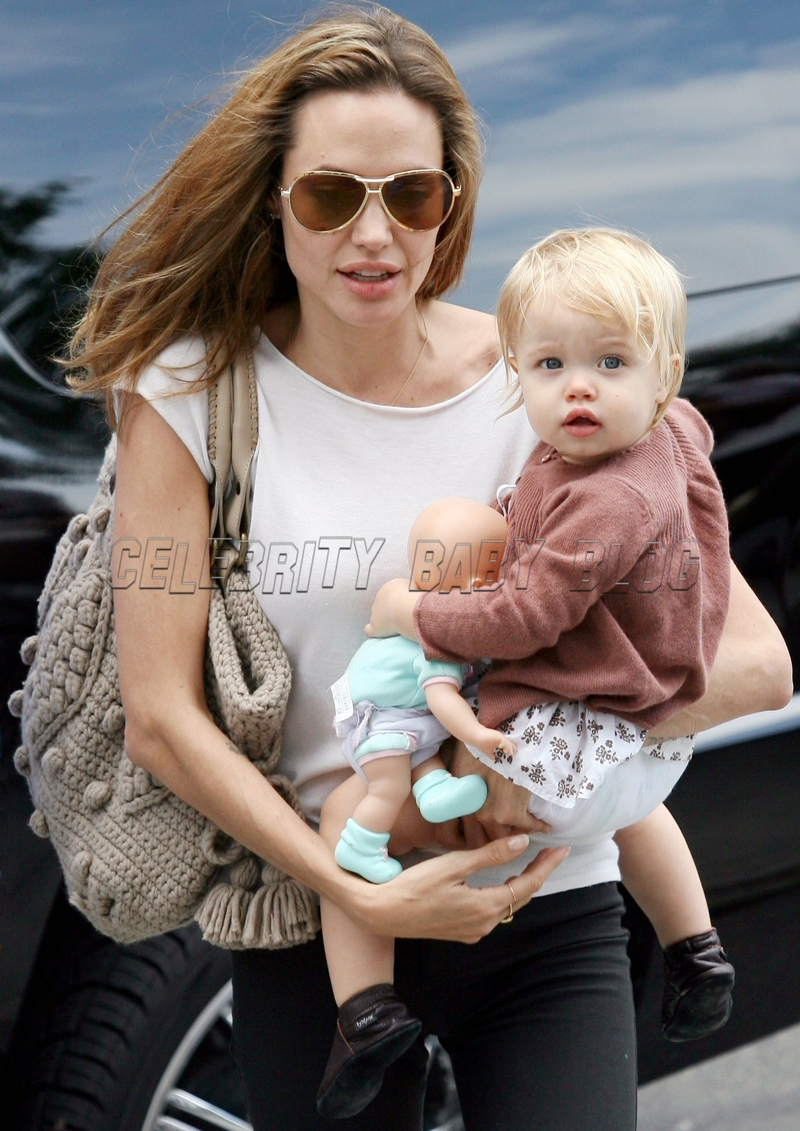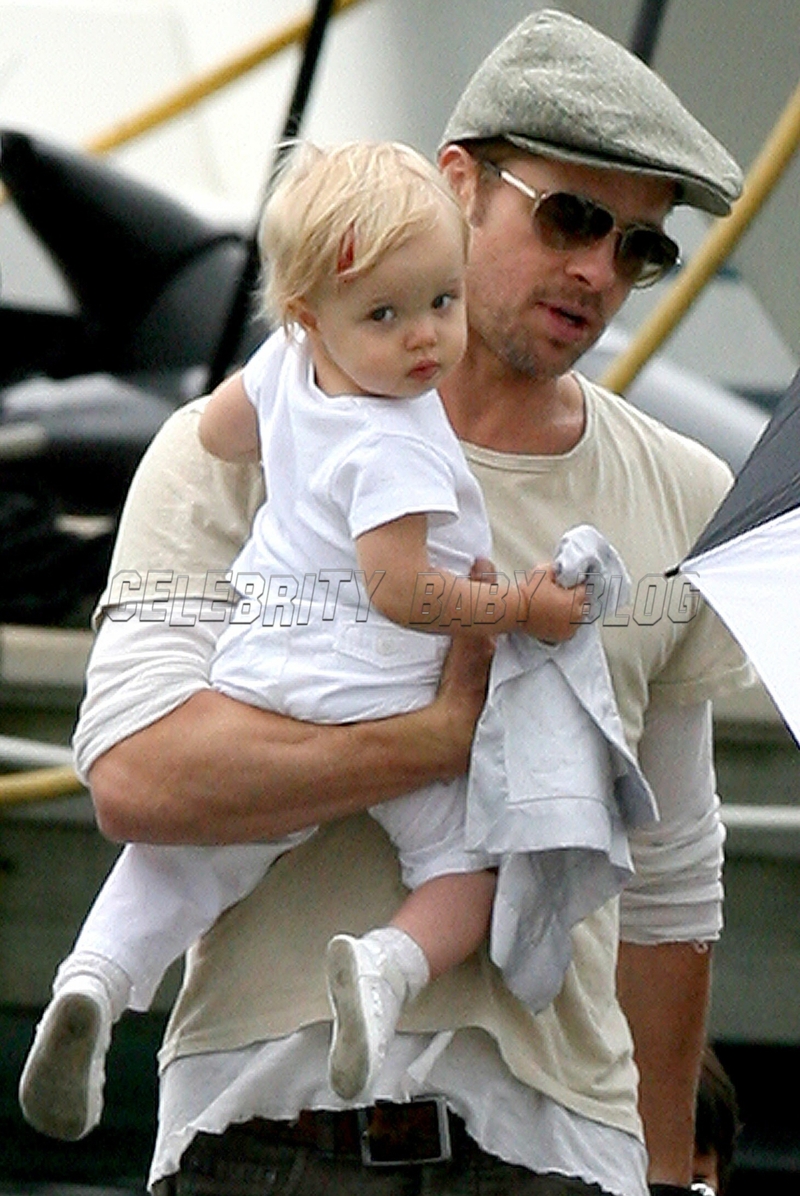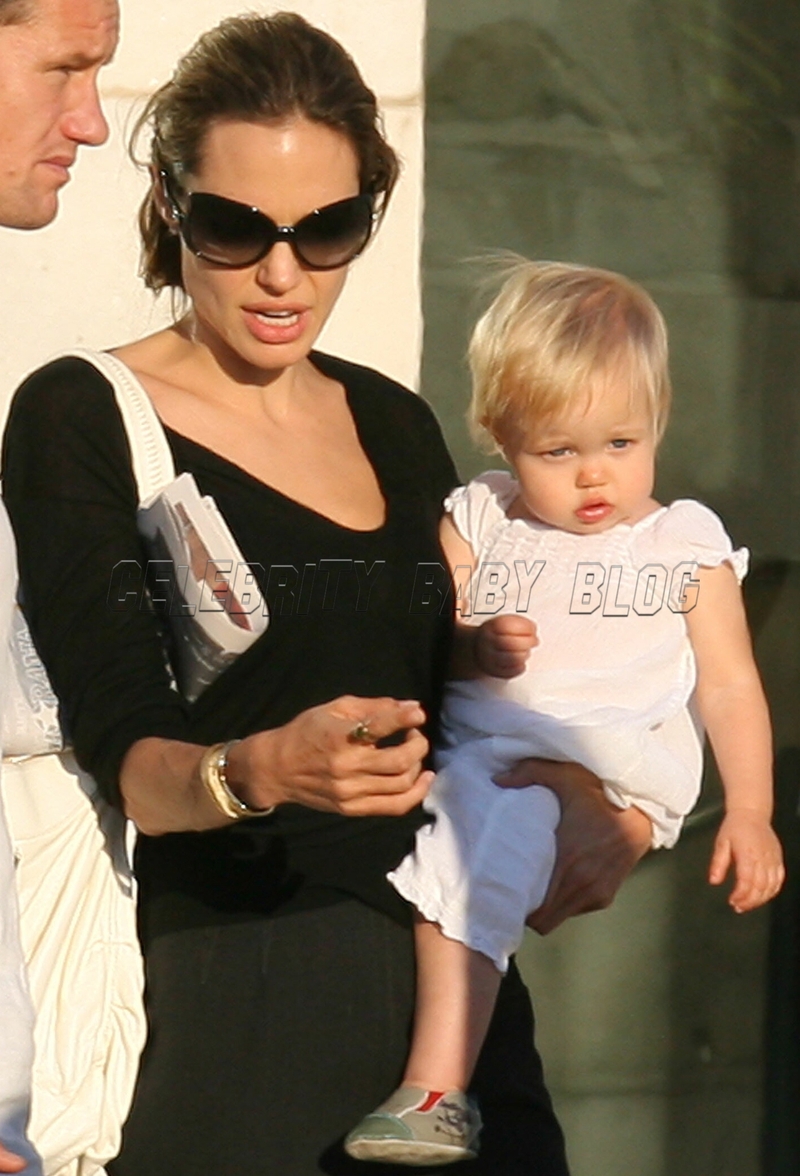 Photos by Goff/INFGoff.com; BauerGriffinOnline.com; Splash News.