Celebrating Celebrity Baby Birthdays — Kingston James McGregor Rossdale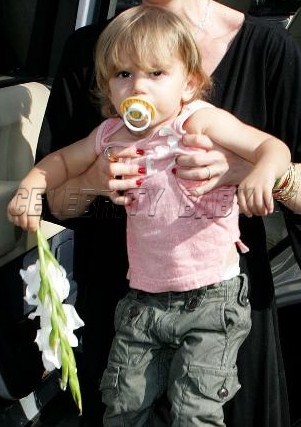 Happy Birthday Kingston James McGregor Rossdale. You are now 2 years old!
Name: Kingston James McGregor Rossdale
Birthday: May 26th, 2006
Famous for: Being the greatly anticipated first child of musicians Gwen Stefani, 38, and husband Gavin Rossdale, 42. Gwen expressed her desire to have children for a long time, even writing the song Simple Kind of Life; describing her desire and thoughts on Gavin as a future father.
I even wrote in a song, 'You seem like you'd be a good dad.' So, yeah he's lived up to my expectations, more than. He has always been very loving and romantic.
Continue reading for sibling info, Gwen's thoughts on being part of the celebrity baby boom, birth story, name meaning, what they said and a ton of photos.
Siblings: A half-sister, Daisy Lowe, 19, fathered by Gavin Rossdale, who believed Daisy was his god-daughter, not his actual daughter, until late 2004, when a DNA test proved otherwise. This is the one topic on which Gwen refuses to speak in interviews. Gwen is also expecting their couple's second delivery surprise in mid-to-late summer.
Gwen said that she always wanted to have more children saying that all she wants to do is have babies and make music.
I pray that I can have another baby. I mean, it's such a miracle to have one. And there's so much I still want to do, because who knows? Things could be a lot harder a few years from now. I mean, I'm not at the beginning of my career. I'm on a ticking clock. And I don't want to miss anything.
Being part of the celeb baby boom: Gwen shares that it was surreal to be part of the celebrity baby boom that took place in spring 2006 — Angelina Jolie, Katie Holmes, Brooke Shields, Gwyneth Paltrow, and herself were all expecting babies in April and May.
I have to say, people were more interested in me having a baby, thanany record or anything I've ever done in my whole entire life. I was inthe celebrity baby boom! That was weird. It's not like we called eachother and said, 'OK, we're going to have sex now and have a baby.' Itwas almost embarrassing. 'Oh my God, that person is having a baby now,too?'
Birth Story: Gwen had planned to give birth to Kingston naturally, however due to Kingston being in breech position, Gwen had a cesarean section. Read more about the rumor here.
Names: McGregor is Gavin's middle name. Gwen explains their choice of Kingston:
You know, we had that name…when No Doubt went to Jamaica to dothe Rock Steady album, I said to Gavin, 'Wouldn't that be cool if wenamed our kid Kingston?' and he was all, 'Shh, don't tell anyone thename! It's our secret name!' and we ended up buying this little rastahat when we were there, like a little baby one, and every time we wouldget in a fight the rasta hat would come out, on the bed, like 'It'sgoing back to London!' or something. So for like six years we had thisthing.

Then when I got pregnant, we didn't find out if I was having aboy or a girl – and it ended up being a boy, and we named him Kingston,and he wore the rasta hat home from the hospital!
What they said:
Kingston's entourage!
There's this huge team of us always hanging out together, so he gets to see the same people every day. And he's this very cool, chilled-out little guy. He's just like another person, except that he's super-cute and super-entertaining.
Losing the pregnancy weight and nursing.
That was one of the hardest things for me. The pressure of, 'OK, I need to get into shape so that I can put this record out.' If I didn't have that pressure, I don't think I would have gotten the baby weight off so quickly. [Also] I'm still nursing and I think it gives you superhuman powers.
Qualities they want Kingston to inherit.
Let's start with Gwen: her generosity, dedication, honesty, and sweetness. That is Gwen in a nutshell. With me, I'd like to give him some wisdom, and I'd like to be there for him, and I'm also really good in emergencies with, like, blood and accidents!
Gavin says that sleep is irrelevant when you get the opportunity to live life through the eyes of a 2-year-old.
[I] need more sleep. Of course, no matter what time you get to shut your eyes, the precision of a 2-year-old ready to meet another day is unwavering.Marching, animals, chalk, footballs, songs, waffles and searching for snails — it's a revolving door of fascination. And he's so into it, it's hard to not share his joy. Need coffee. Strong, thick, eye-opening and above all, helpful.
Gwen on the amazing love that Kingston represents.
Kingston didn't really change me so much as he just has made my life better. He makes me so happy. It's hard to imagine until you have a child of your own. It's just one of those miraculous human things that you have to experience for yourself. God, I'm gonna start crying when I talk about this because it's just so … it's so intense. I put him to sleep at night and, you know, I'll be rocking him to sleep and he'll be playing with my hair and … it's just the most amazing feeling in the world. To have this little guy who loves me so much automatically, it's just crazy.
While she does try to be more relaxed in her parenting style, Gwen says that she often buys into the "only the best for my child' philosophy.
You realize that they are going to grow up and make messes. You can't be psycho about it. Still I understand the whole crazy mom thing because after you have kids you want them to have the best things — even if it's the perfect organic carrot — because you love them so much. Everyone should become a little bit crazy over their kid because kids deserve it.
Gwen also shares that she has given up one of her favorite past times (sleep) in lieu of spending time with her family.
I'll put Kingston to bed and then enjoy my quiet time when I can do stuff like go online, check my e-mail, hang out with Gavin. But I find myself thinking that I can't wait for him to wake up again so we can go play.My favorite time of the day is now six-thirty in the morning. We all get up and spend the morning together. Now, you can ask Gavin and he'll tell you that I'm a sleepaholic. I love to sleep. If you had ever told me that I'd be waking up at six in the morning and enjoying it — for whatever reason — I would have never believed you. The last time I got up that early on a regular basis was when I was in high school.
Gwen on Kingston's obsession with Gavin.
He's super into his dad right now. I am really happy for Gavin, but there is a part of me that is like, "What about me?" Kingston still doesn't sleep through the night, so his dad usually takes him for an hour or two in the morning so that I can sleep. And as soon as Gavin goes to brush his teeth, Kingston starts crying – it's hilarious.
When on her Sweet Escape tour, Gwen and Kingston had a specific routine and still managed to get out and see all the sights.
He's been traveling since he was 3 months. He's used to it…[but] it's something you don't really get used to. I'm not used to it. He [used to] just nurse and fall asleep. [Now] he's like a little koala bear, he just clings on. [We] play with moo-moo cows and horses — trying to just keep him busy [on the flights].It's super hard having a baby on tour, but super fun. I do things that I would never do. Normally, I would be sleeping the whole time [I wasn't performing] — I'm a sleepaholic. But with Kingston, we're going to see the polar bears today. I wouldn't normally do that. It's hard, but it's so fun.If I had to leave him at home and not bring him with me everywhere, then I wouldn't do this. I know that's not going to last, and he's going to get more demanding and there will be school and stuff. But for now I get to do it all.I get ready from 4-7 pm, then do my meet and greet for a half-hour, and from 7:30 to 8 pm I would just play with Kingston, then put him down, nurse him, put him to sleep. I didn't want to miss that, and it worked out perfectly.
Kingston is at a delicious age, constantly laughing and playing.
He was so excited, because last night at the show — it was an early show, so [I put him to bed] and as he was falling asleep, hi
s dad came in and wound him up and he totally ended up staying up until 9:30 — I came out in my costume.He's seen me in it one other time, but not for awhile — he saw my black tights and he was just laughing — he thought it was the funniest thing, my little striped outfit. He was laughing like, 'What are you wearing that for?' He wanted to touch [the tights] and kept walking between my legs. He got to see a couple songs last night which was really exciting for me, not like he really cares. He's stupidly cute, it's crazy. Just yesterday he was different, his personality is adorable.
It's really all a cliche.
I dreamed about [having a family], and it came true. It doesn't even seem real that he's mine. It's the most incredible thing, it's all cliche. All the cliches are true, it's obviously the best thing that's ever happened in my life. Such a miracle.
Photos: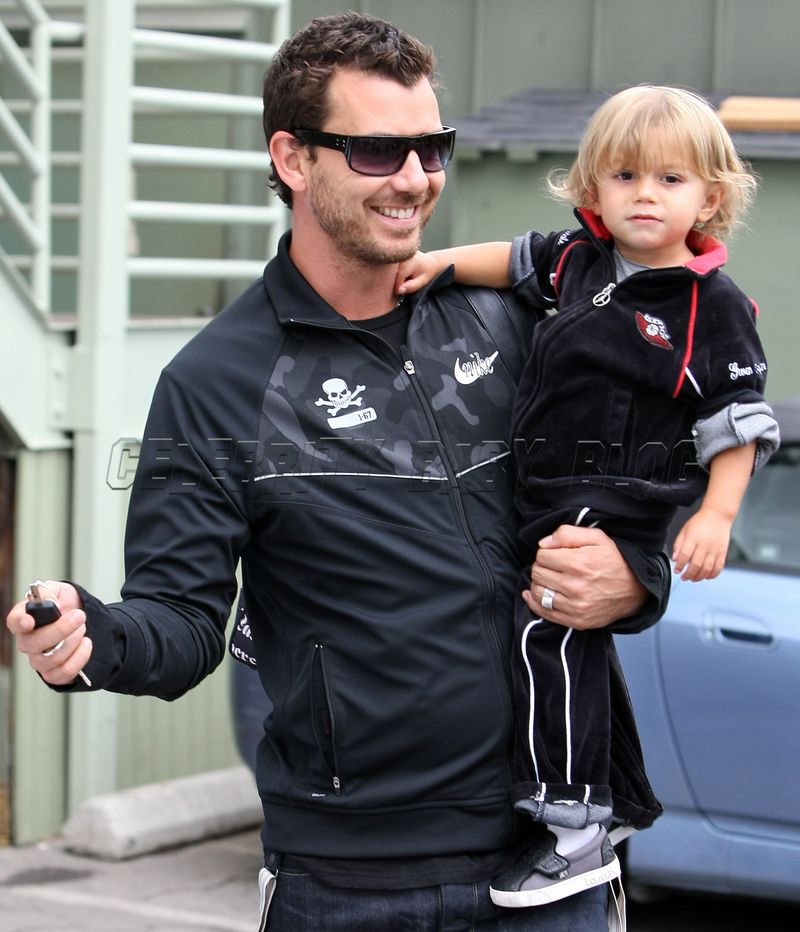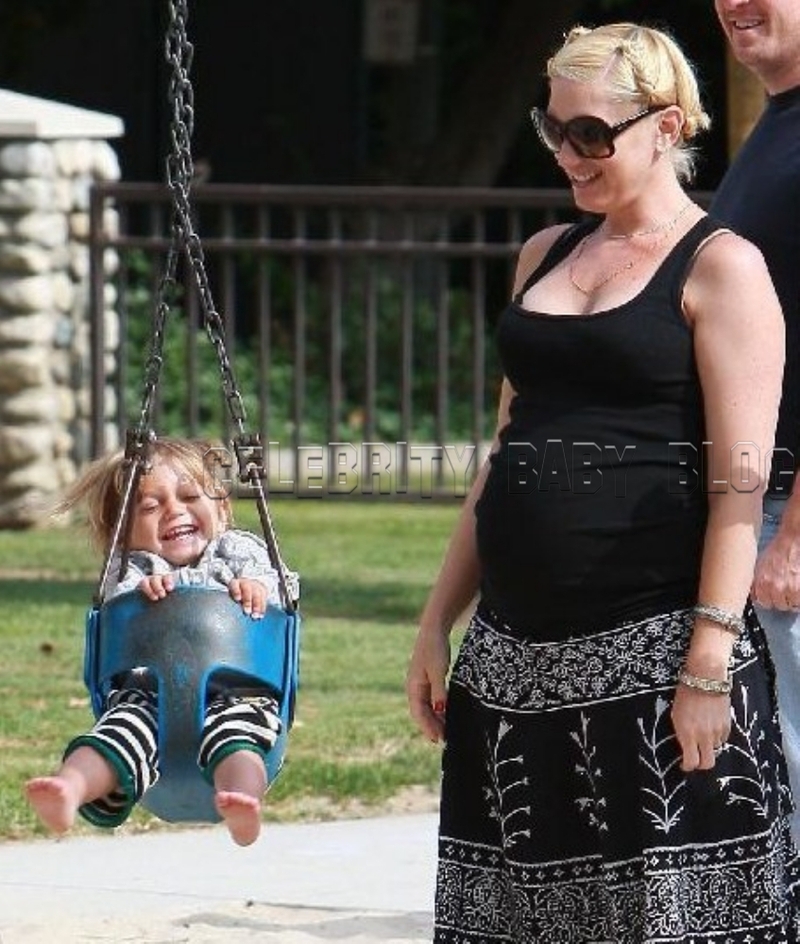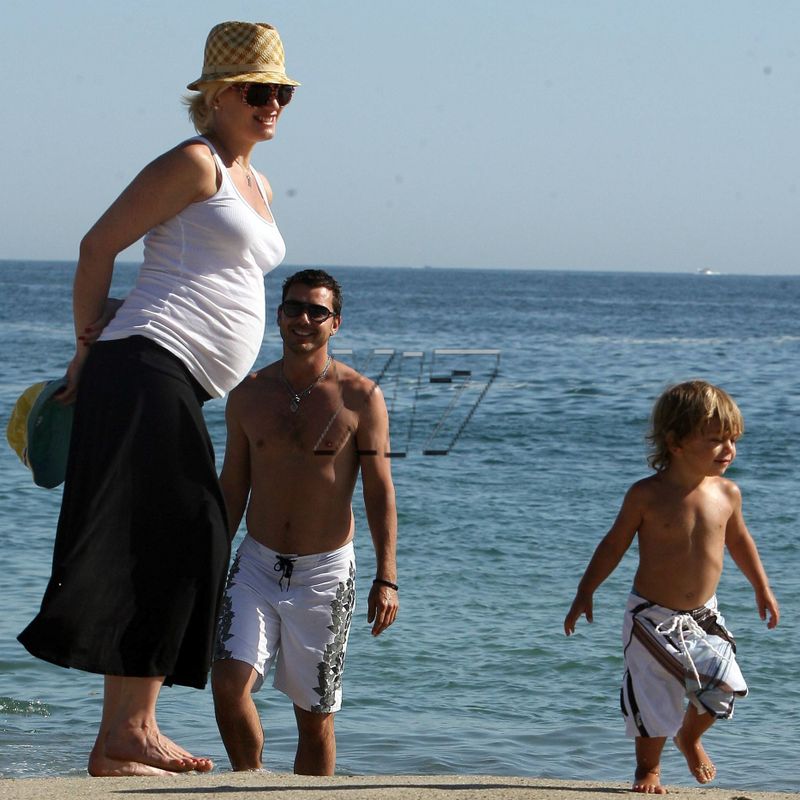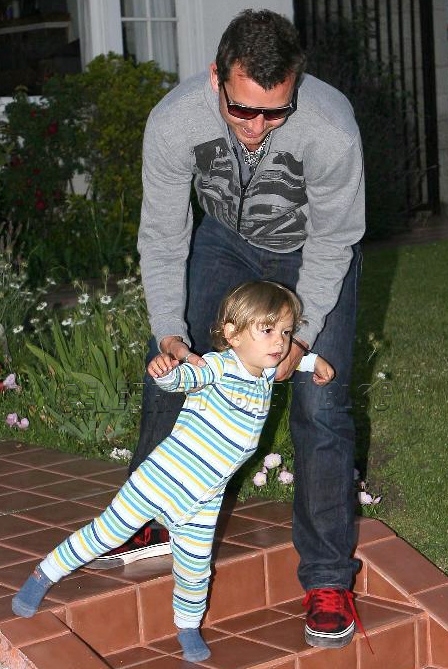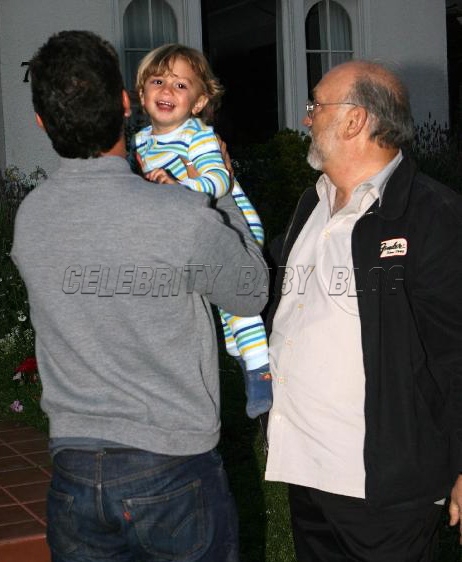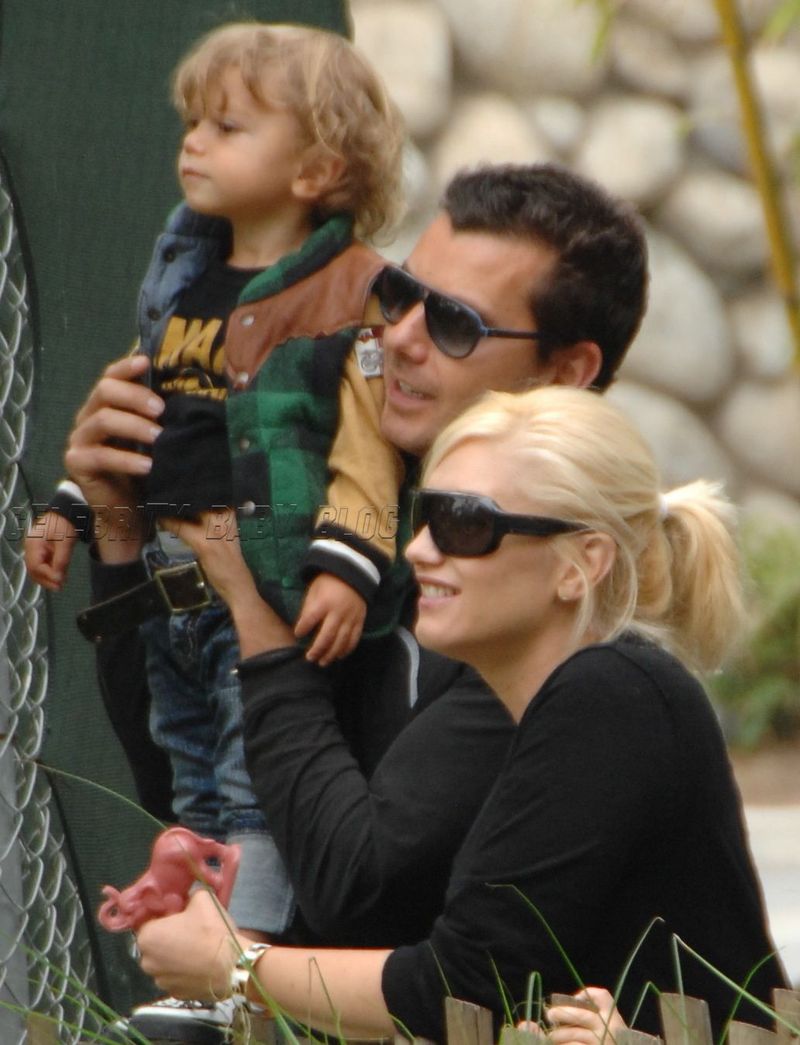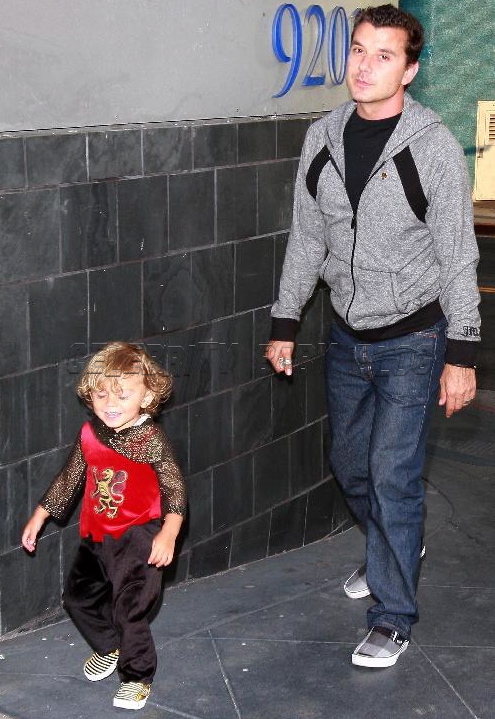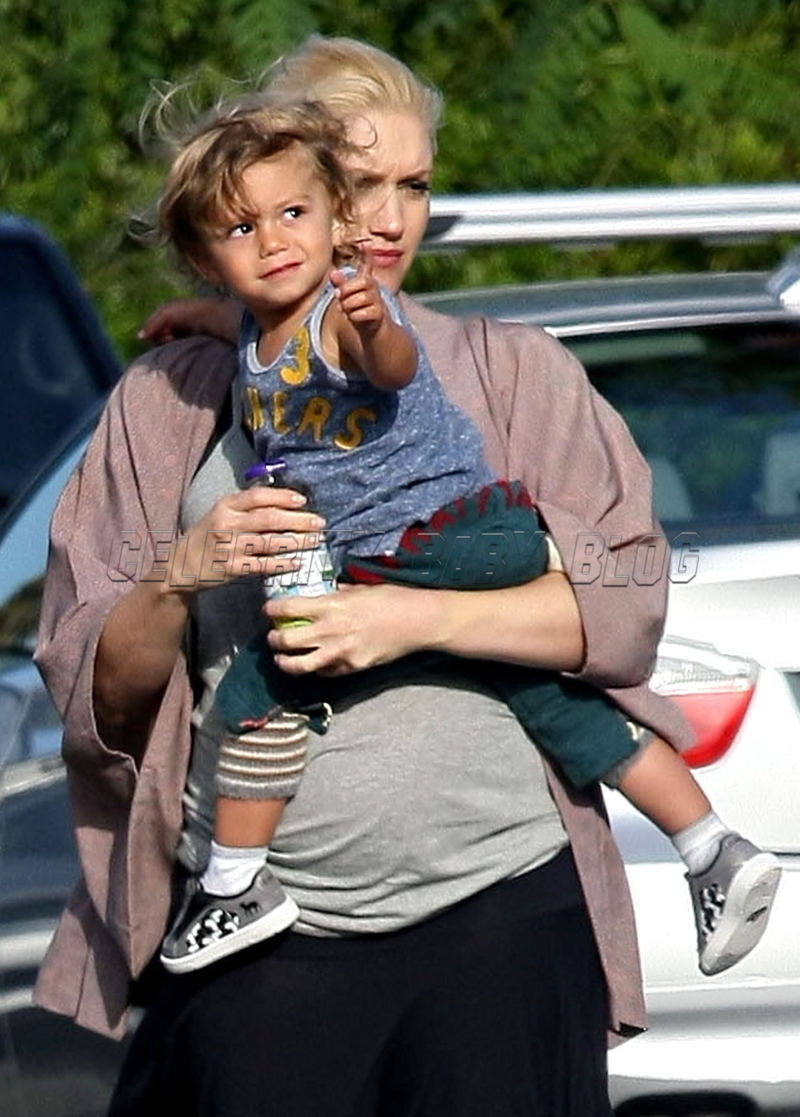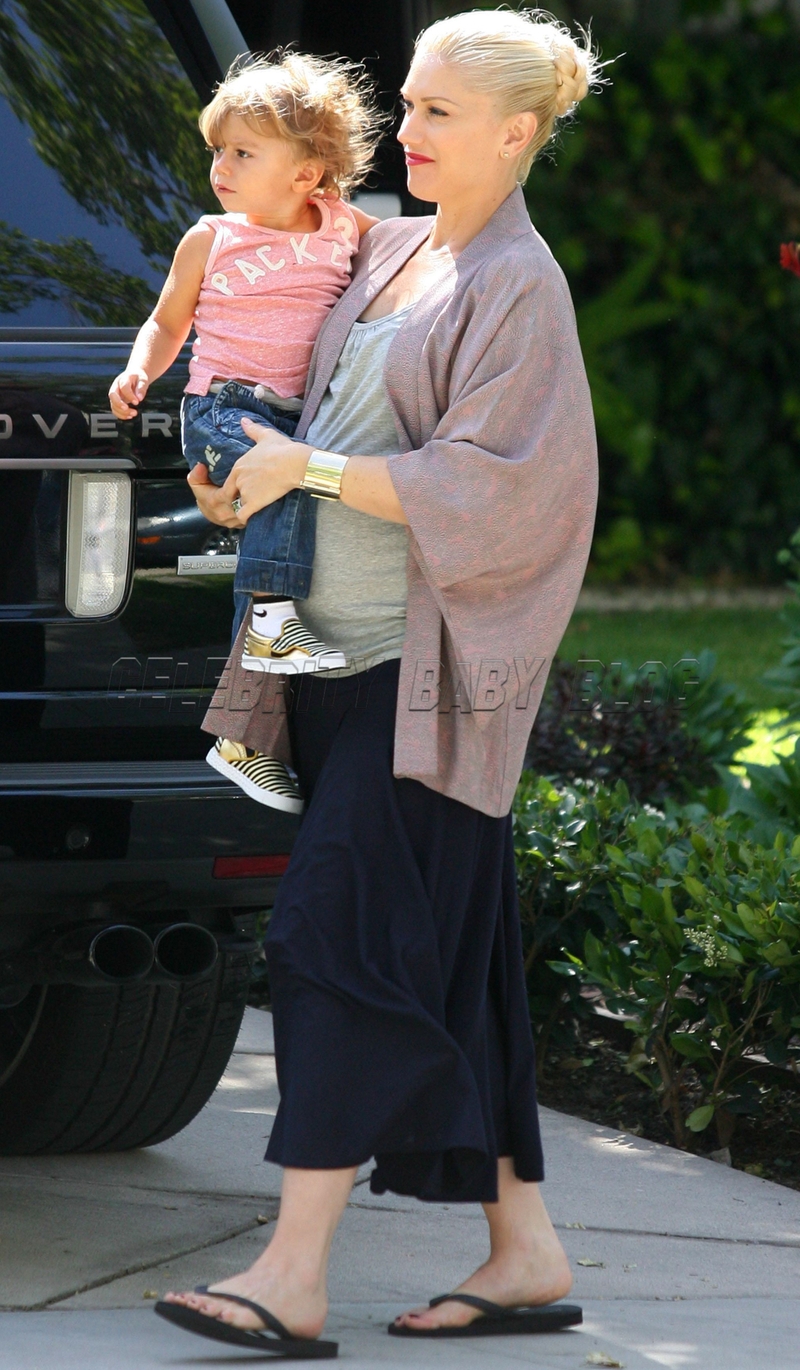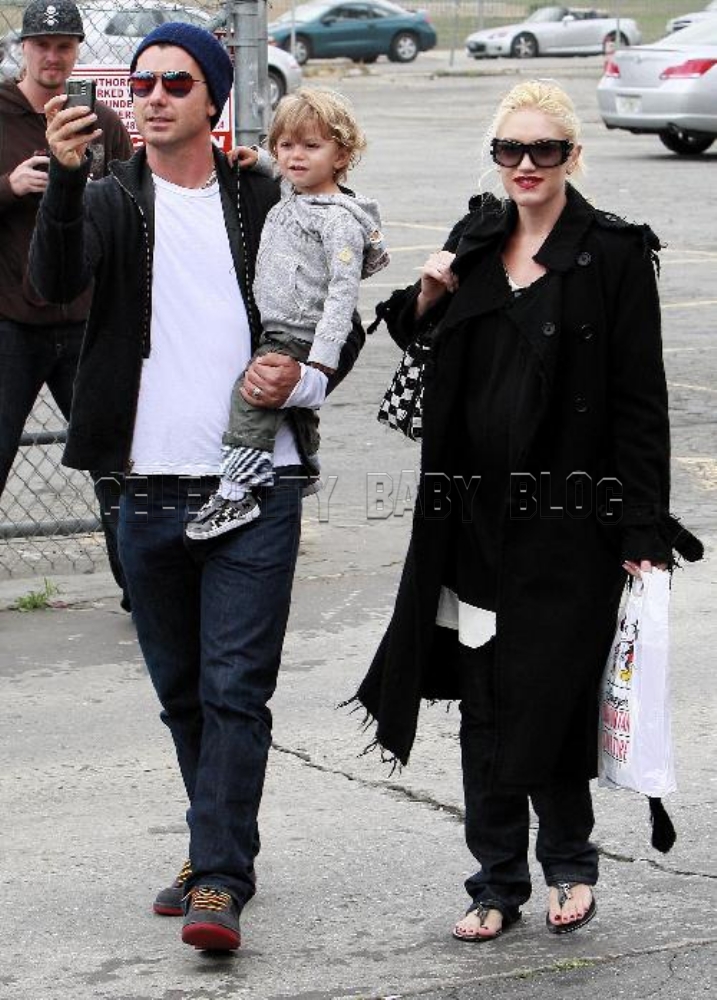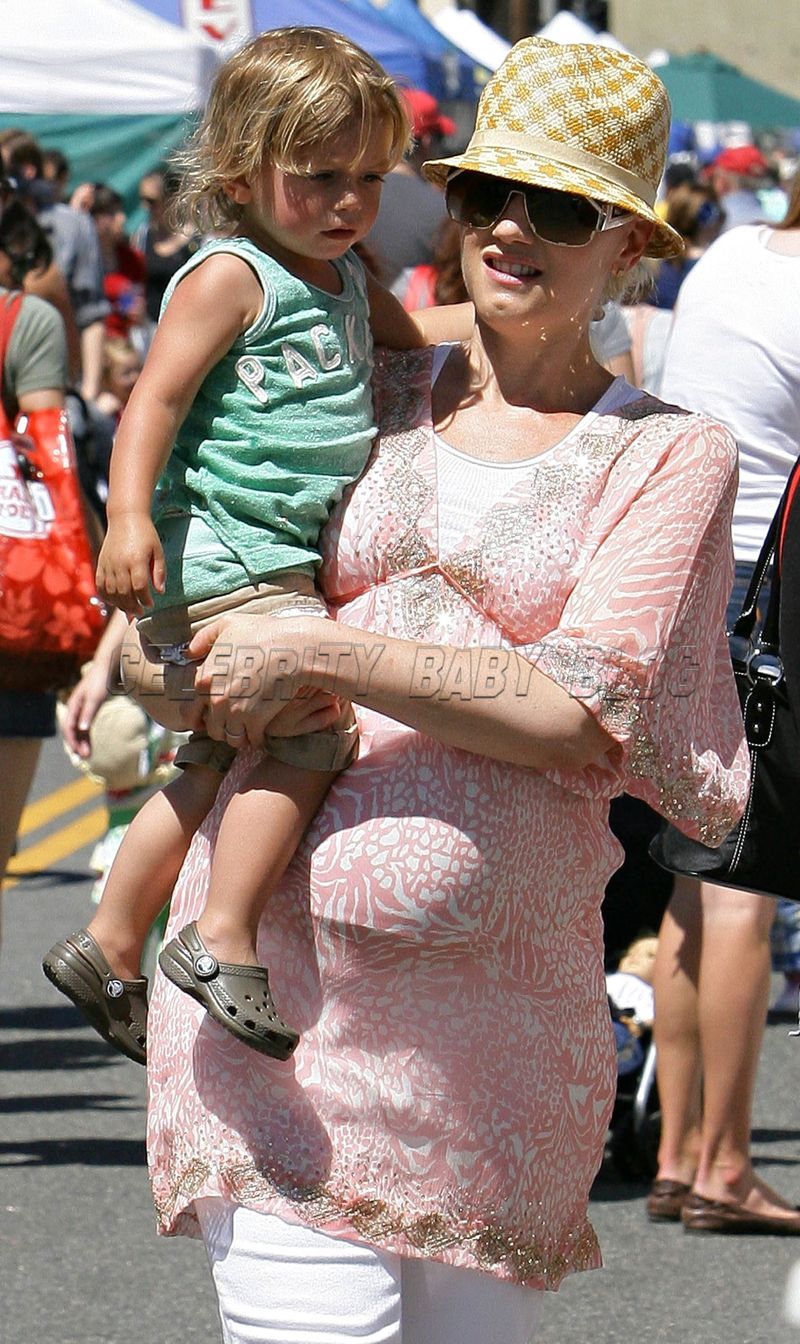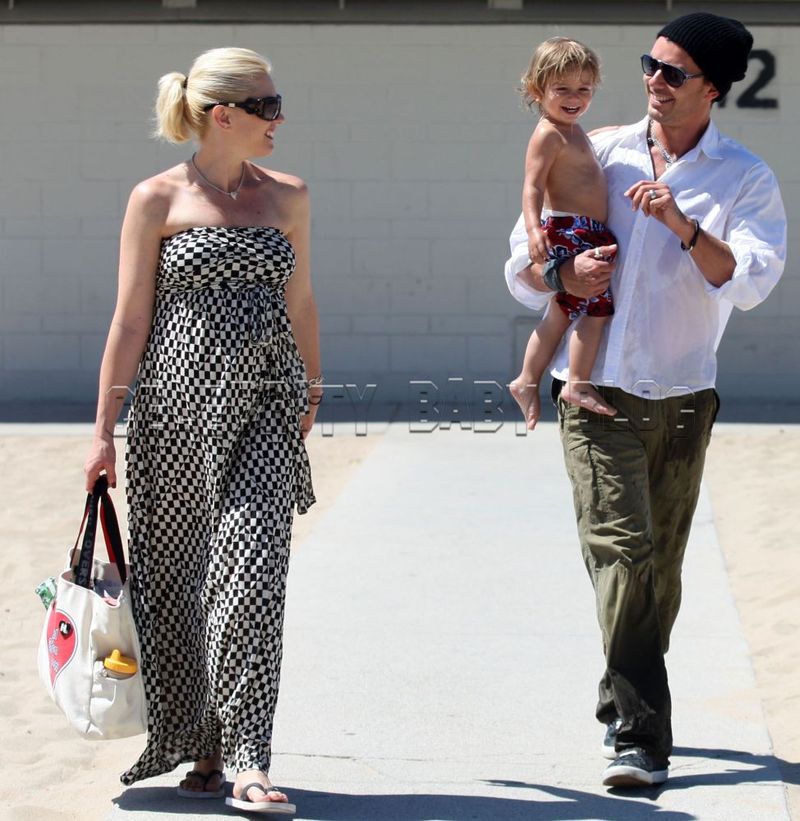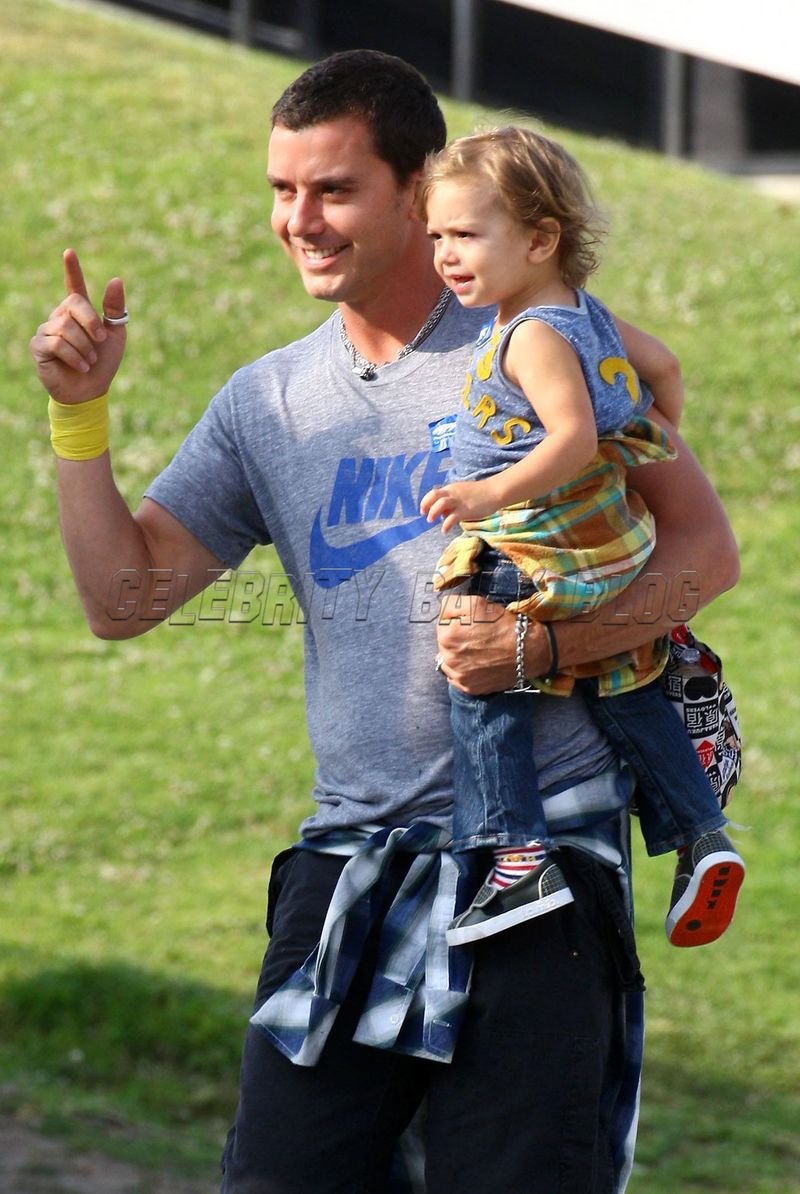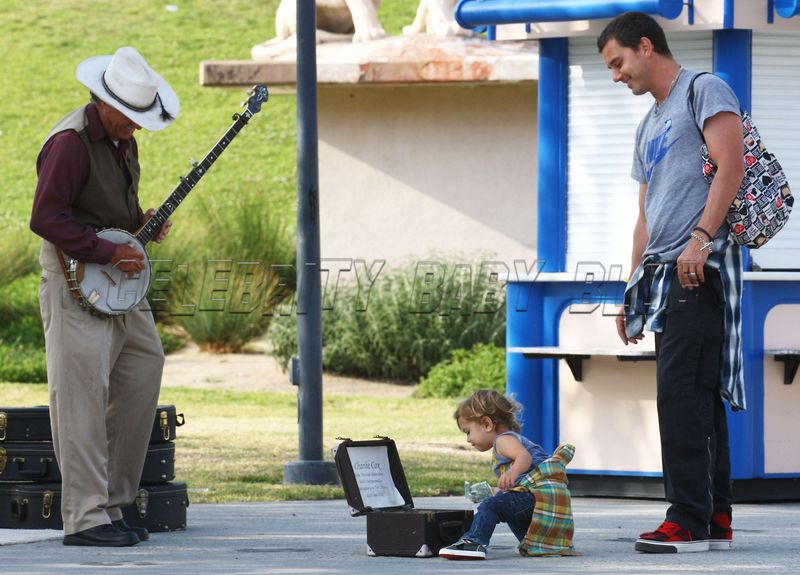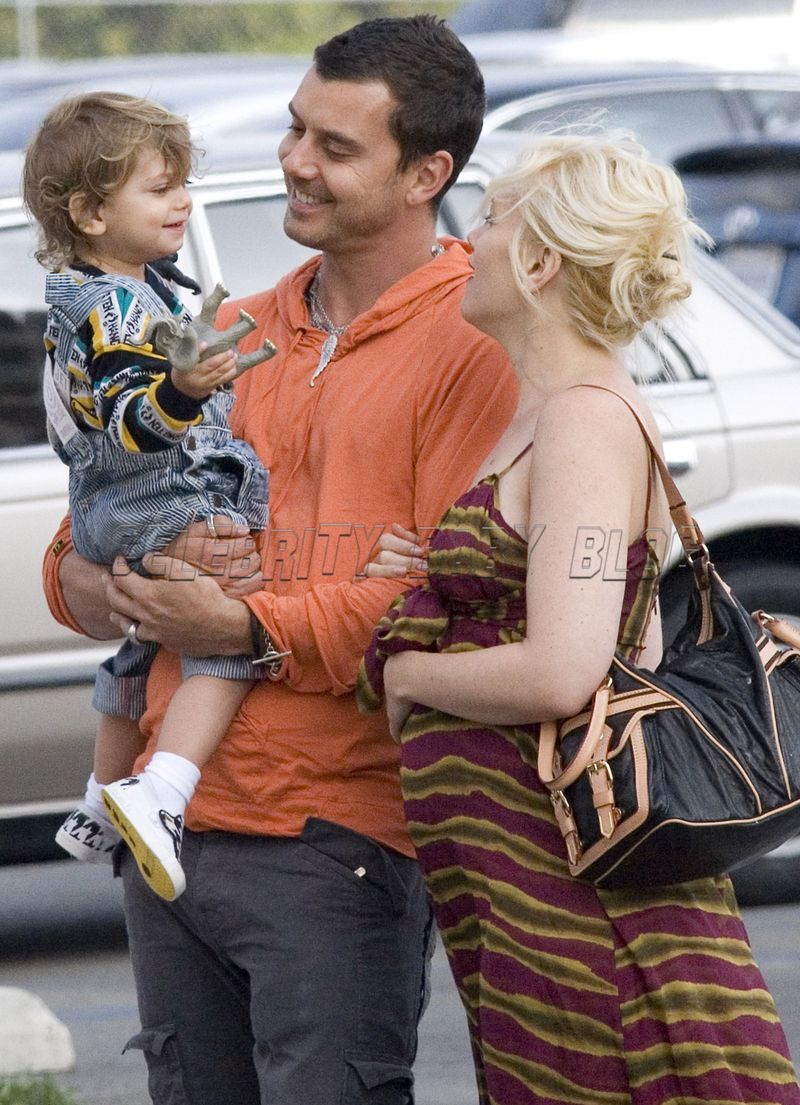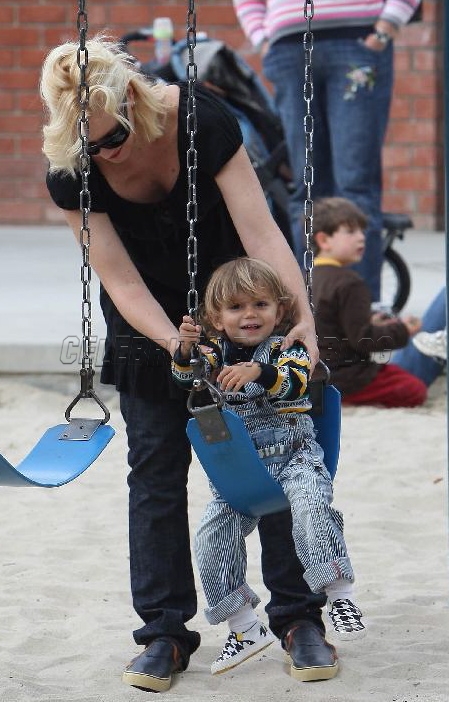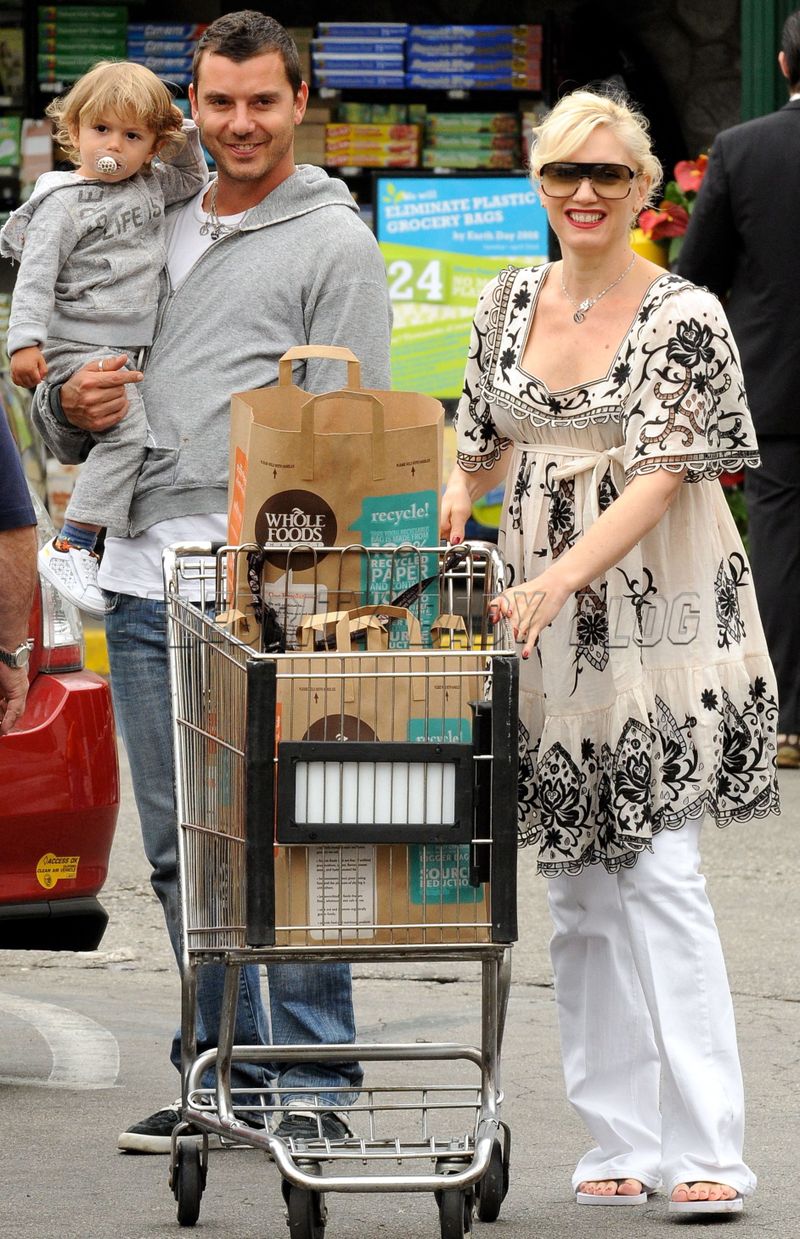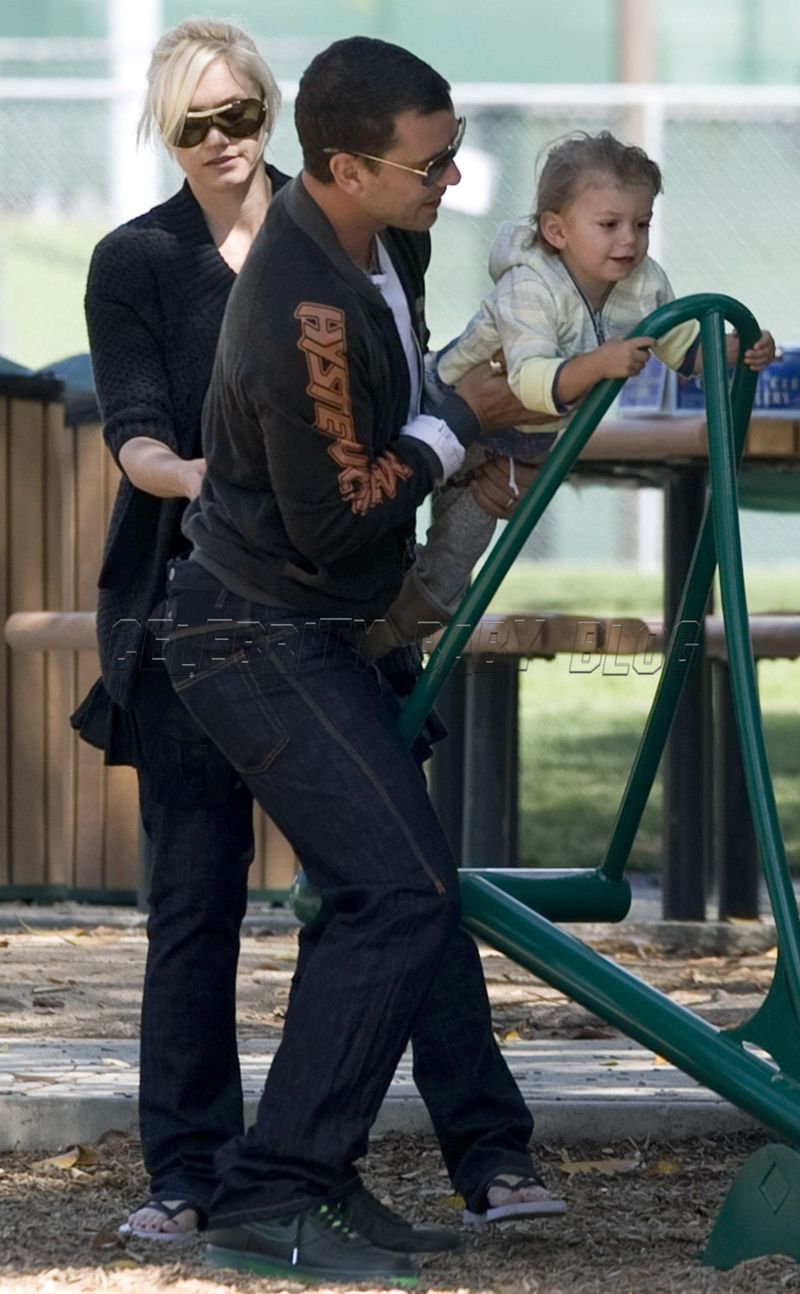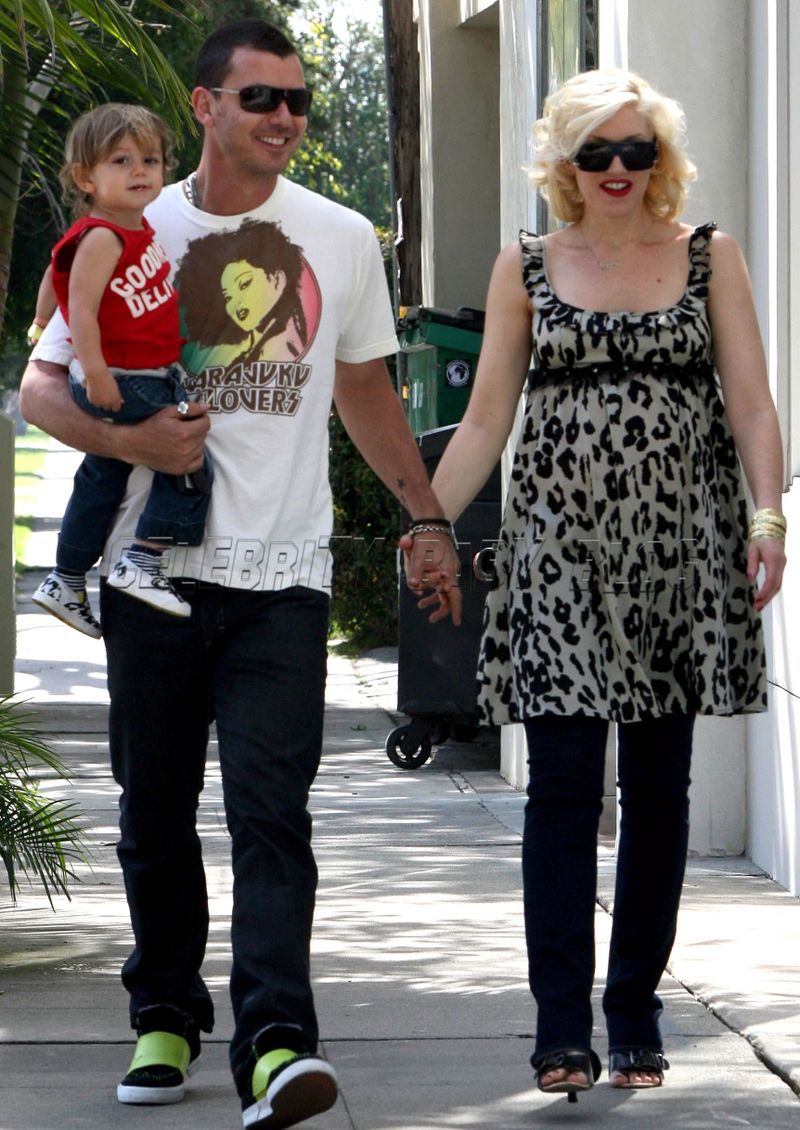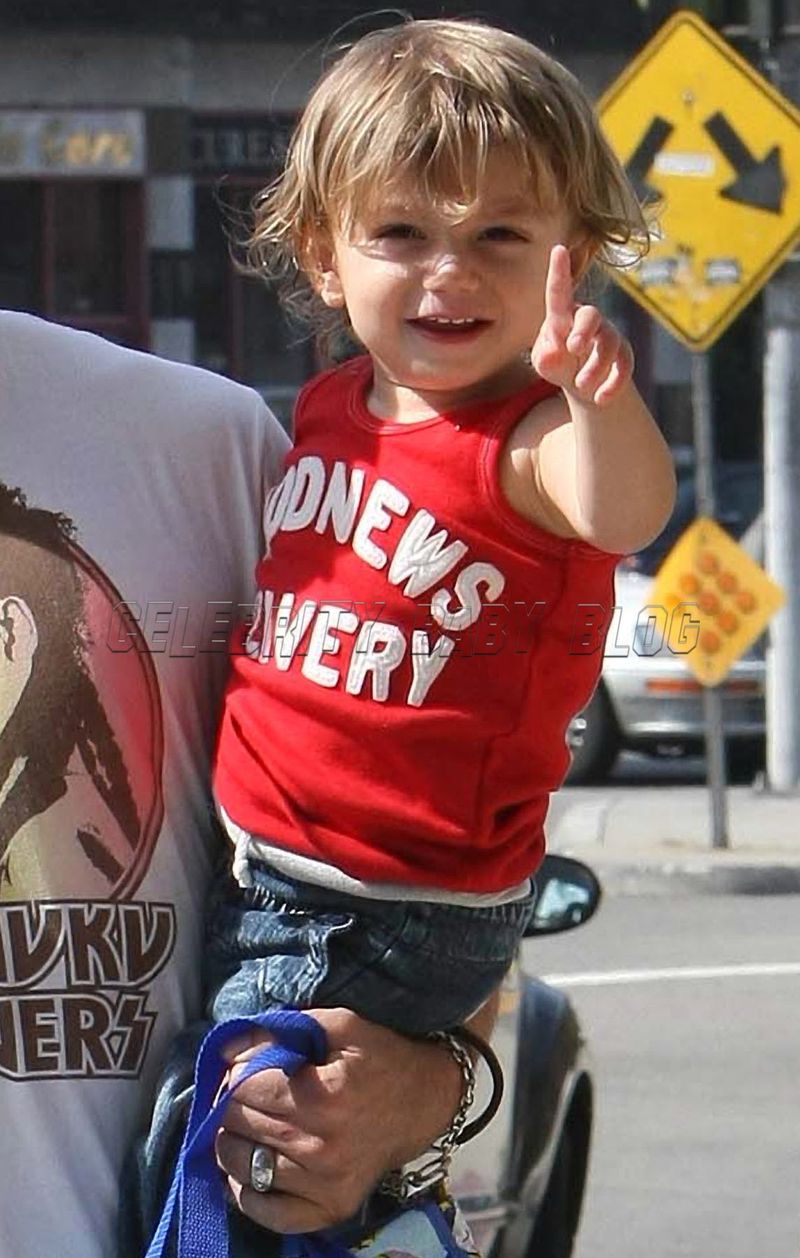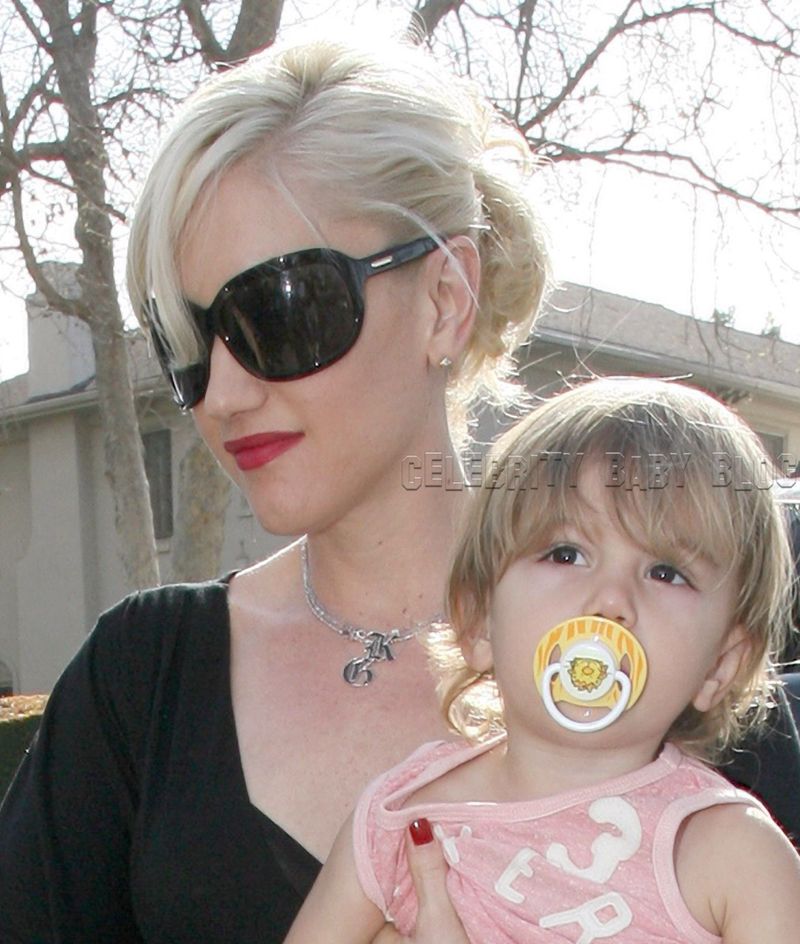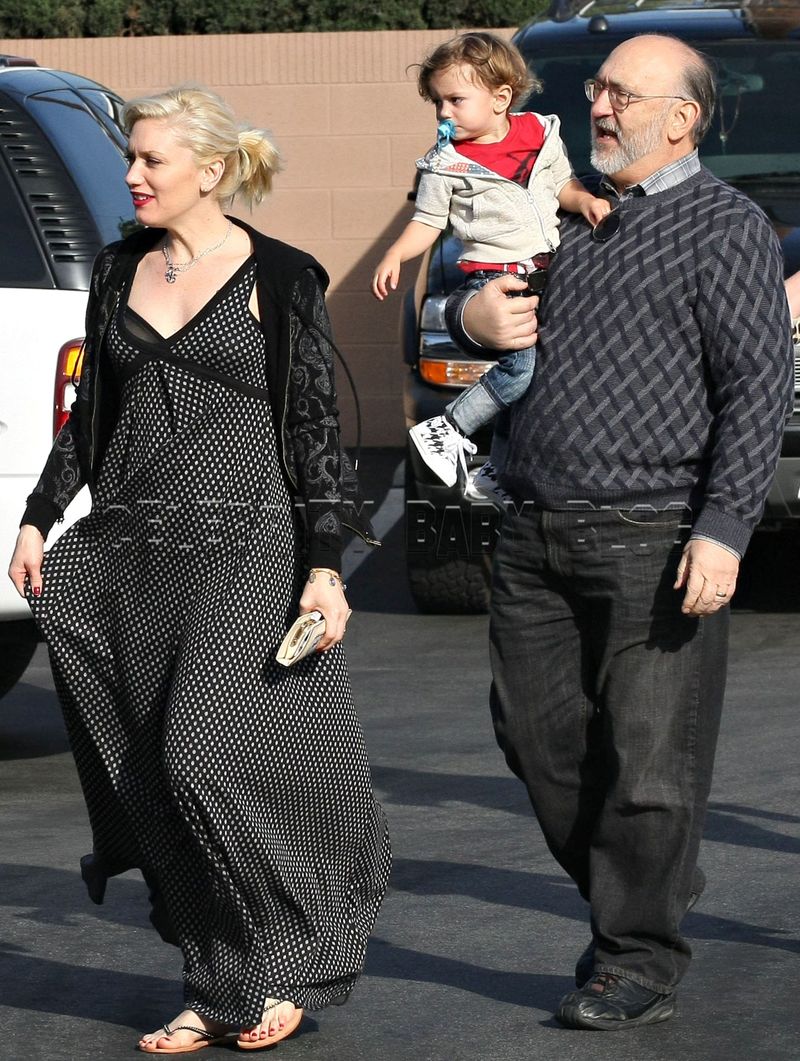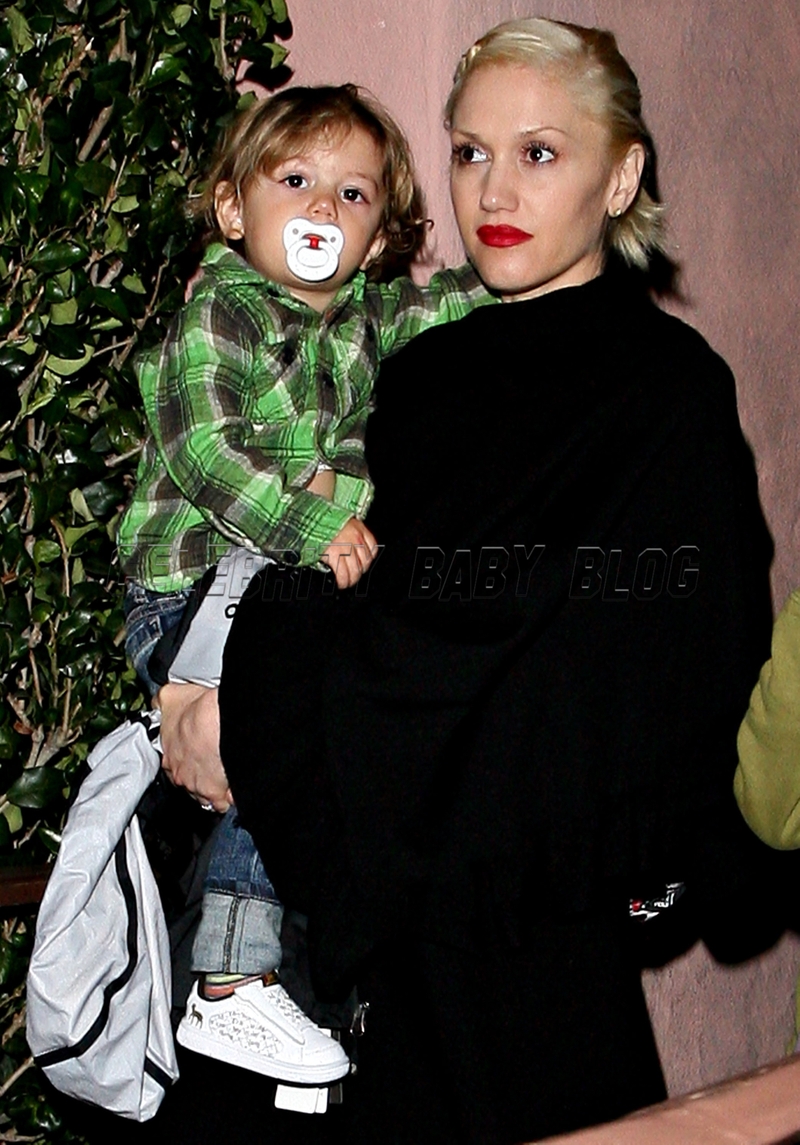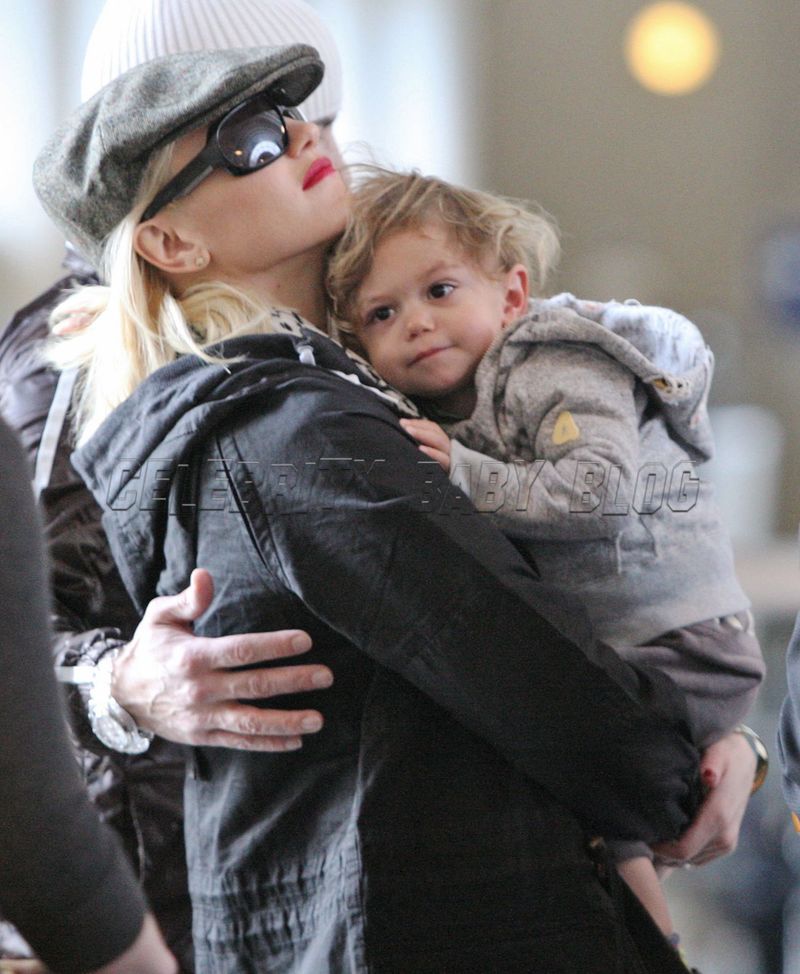 Photos by Splash News; FAME; Flynet; X17; PacificCoastNewsOnline.com; JFXOnline.com; INF.