Constance Zimmer talks about motherhood, pregnancy and more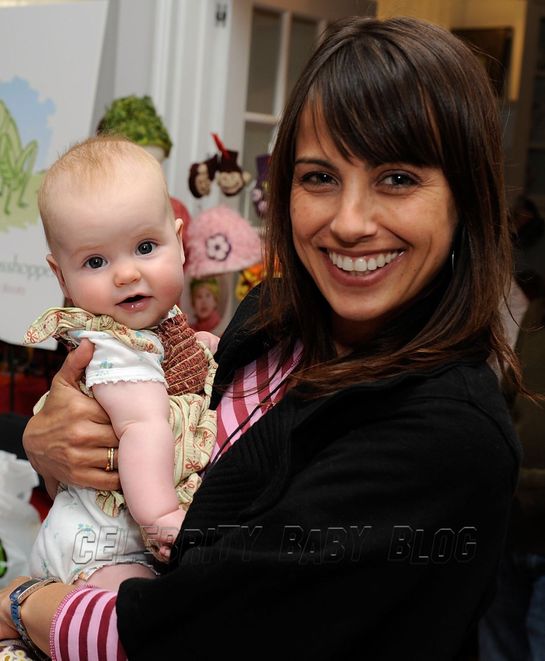 Telling The Cradle that if she knew then what she knows now she "wouldn't change a thing," actress Constance Zimmer says that she's completely at ease with her latest role — that of 'mommy' to 4 ½-month-old Colette Zoe, her daughter with boyfriend Russ Lamoureux. That comfort level took hold while the 37-year-old Entourage was still pregnant, a state of being Constance describes as "beautiful, no matter what you do for a living."
I thought about losing jobs for maybe a month or so, but then I just enjoyed being in the fortunate situation of not having to work, and made my pregnancy my top priority. [Going back to work] is definitely different, but in all the good ways. Whenever I have a break, I want to be with [Colette] and not hanging around the craft service table. I take breastfeeding breaks instead of bathroom breaks.
After bringing baby home from the hospital in January — like all first-time parents — Constance says she and Russ went through an "adjustment period" where they came to accept that they were now responsible for meeting Colette's every need. It was a happy time, Constance said, with many hours spent "staring at this little being that I brought into this world."
The miracle of it all is a bit hard to grasp and yet so gratifying. We focused on settling into a new schedule and making sure that we were still who we were before we had the baby, not losing sight of our friends, making everyone a part of our new way of life.
Photo by Shawn Ehlers/WireImage.com
---

For more of the interview, visit The Cradle. The Cradle offers expert articles & advice, community to connect with others, personalized web pages, the latest maternity and baby gear, eco-living tips for family, celebrity baby news (courtesy of who else but us!), and much more.