Chris Noth to introduce Orion to New York City next week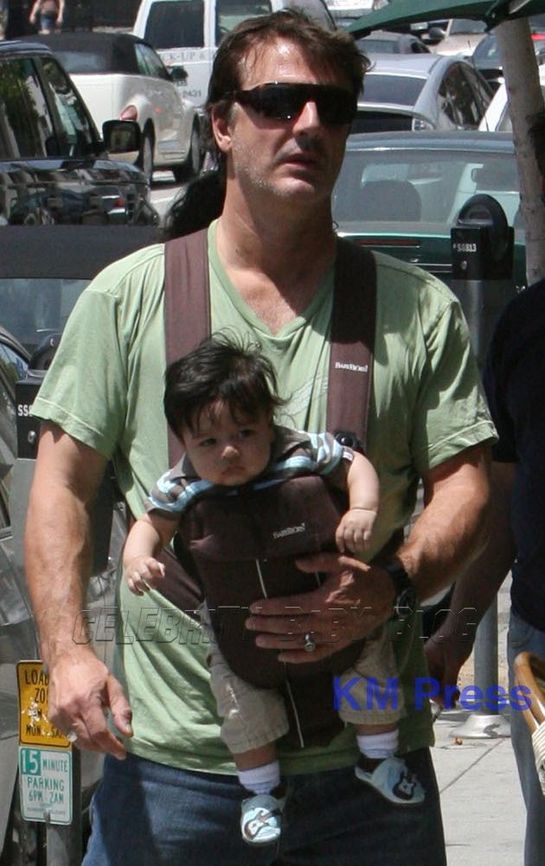 Chris Noth, better known to Sex and the City fans as Mr. Big, will be in New York City next week and for the first time ever in the Big Apple, he'll have Mr. Little by his side. Chris has definite plans in place for introducing son Orion Christopher, 4-months, to the city which served as the backdrop for the popular television series and soon-to-be film. Said Chris,
He's a little young, but he's definitely going to love all the lights in Times Square…the zoo in Central Park. He loves nature already, so I'll take him to the park.
Clearly enamored with his son, whom he called "a beautiful kid," Chris told People that Orion is "growing every day … it's amazing." His comments were made while attending a benefit for the Rainforest Action Network, and the cause has taken on new prominence for Chris since becoming a dad. Speaking of Orion, Chris said,
I would like for him to have a future –- to see seasons and know that in the winter it gets cold, then it thaws out and there's a summer. Hell, I'd like to see walruses and panda bears -– I think there's room for all of us.
Source: People; Photo by KM Press Group