CBB's Top Registry Picks: Reva's 'must-have' baby items!
Looking for some advice on some great baby-buys? Check out our new series — CBB Registry — where our staff fills you in on their 'must-have' baby products. Fashion, babywearing, strollers, bottles…we cover it all!
Today we're featuring one of our reviewers, Reva, and her baby essentials.
Click below for Reva's registry!
Reva, a CBB reviewer and a mom to three kids — Ethan, Lily, and Leo — has had plenty of practice trying out great products with her kids ranging in age from 12-years-old to 8-months, which helped her to come up with her top most-loved baby fashion/gear picks!
Baby's Own Bodysuits and Union Suits by St. Lawrence Textiles These are the best onesies (2 for $8) and one-piece cotton union suits ($12) for a non-astronomical price and they will last through many children, plus look great after a zillion washings. Plus, they don't go over the baby's head and are the plushest cotton in friendly colors.
L'ovedbaby 4-in-1 Nursing Shawl ($30) Modesty when you need it, great looking, easy to pack in the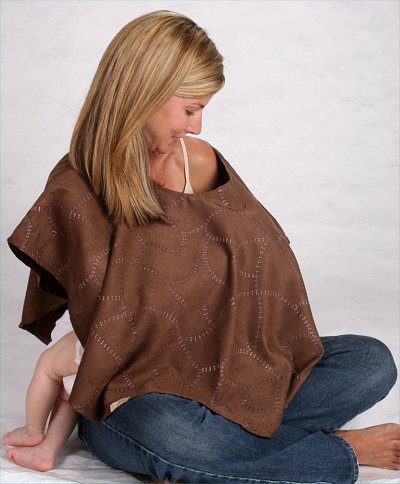 diaper bag, and the softest, chicest fabric out there — the perfect nursing shawl. Plus, it multitasks in a bunch of other ways. Every nursing mom needs one! (Read the L'ovedbaby 4-in-1 Nursing Shawl review)
CBB Deal: L'ovedbaby is offering a 10% discount with coupon code "CBB' at checkout. Expires 06/30/08.
Over the Shoulder Baby Holder ($50) I know, I know, everyone has their favorite sling or carrier type, but this is mine, and it has saved my sanity through three children. Easy, hands-free nurturing of your baby or toddler.
S.C. Products Shampoo Rinse Cup ($6) This is the simplest invention to use when rinsing your kids hair for avoiding the screaming and eye-rubbing that comes from using a regular cup. Plus, the kids love to play 'fill and dump' with it after their hair is squeaky clean!
Triple Paste Medicated Ointment ($8) If the tiny tush is sore, this solves it — in hours, not days. Super thick and everyone's doctor recommends it, too. A&D for everyday, but this is when you need the big guns.
Check back tomorrow for Missy's registry!