Update: Bo Bice and wife expect second son, to be named Caleb
Update: It is another little boy! Bo and Caroline revealed at the American Idol finale that they have chosen the name Caleb for him.
[We're] having a little boy [and] we're going to name him Caleb. It'sis a good biblical name. We stuck with that with both kids – good Irish and goodbiblical names … We're just blessed to have such a beautiful family.
Update May 8th: Bo was on American Idol last evening and spoke to Ryan Seacrest briefly about the pregnancy — it seems as though he and Caroline are expecting a second son. Ryan asked, "What's on the way?" and it sounded like Bo replied, "We've got a little boy." Bo smiled and repeated "a little boy" after Ryan exclaimed, "Another little boy!"
You can watch the video in the extended post and decide for yourself. The conversation is in the last 30 seconds of the reel.
Originally posted March 14th:Former American Idol runner-up Bo Bice and his wife Caroline Fisher, 28, are expecting their second child in August.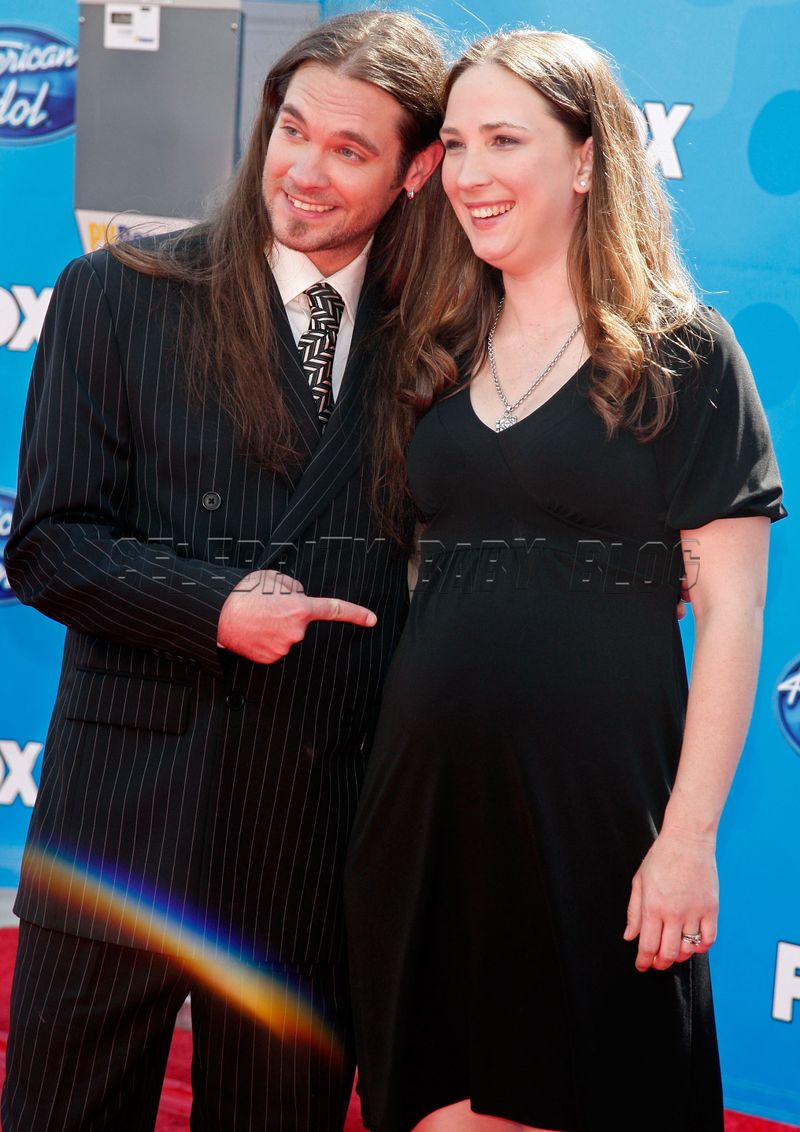 More below!
Bo has announced.
I'm proud to be a dad again. We don't know if it's a boy or girl yet and don't care aslong as it's healthy and has all its fingers and toes.
The couple, who have been together for five years and married for almost three, say their first child, son Aidan Michael, 2 ½, has taught them much about life and helped them to change as people. Bo, 32, shares,
Aidan has helped me to grow and be a better person in the past 2 ½ years. I've let go of a lot of things in life that Ithought were important since he came into our world, he also teaches me each day to be more loving, understanding and patient.
Source: People; People; Photo by Kevin Winter for Wireimage
Thanks to CBB readers Katie, Heather, Kate and TheNanny.