Dean McDermott is 'my strength … my rock,' Tori Spelling says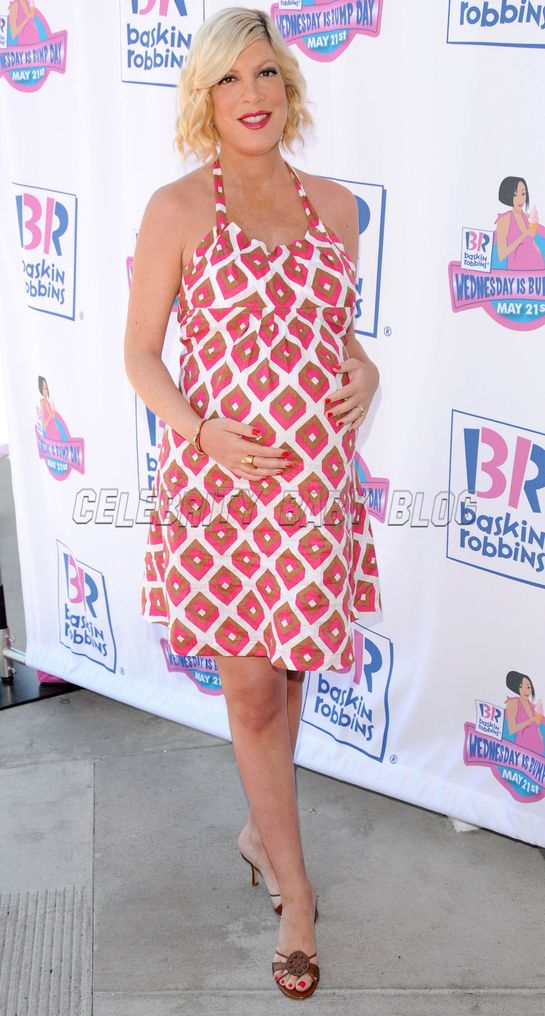 Tori Spelling, mom to 14-month-old Liam Aaron and expecting a daughter in about two weeks, happily proclaims that she can "do it all," and that she hasn't "compromised for a second" when it comes to balancing career and family. But Tori, 35, also admits that her career puts her in "a very fortunate position" — and she says she's got plenty of help. Husband Dean McDermott, Tori tells ModernMom, is "the most hands-on dad I've ever seen."
I … think men now really step up … All my girlfriends have husbands who have stepped up too. I think this really empowers women to take her career back, do what she wants to do and still be a great mom and a great wife.
At no time has Dean's approach to parenthood been more appreciated than when it comes to looking after Liam during Tori's current pregnancy. As several CBB readers pointed out earlier today, caring for a toddler while carrying a baby in utero can take quite a toll. Through it all, Tori says, Dean has been "an angel."
I didn't anticipate how hard it would be physically—having a 14-month old and being very pregnant. And I know there are a lot of single moms out there, God bless them! But I can barely carry Liam. I'm really exhausted, and working a lot. So having Dean there by my side, he's my strength. He's my rock. When Liam wakes up at 5 in the morning, I'm thinking, 'Oh my God…' And before I can even put a foot out of the bed, Dean is up. He's got the bottle in one hand, the diaper in the other. And I just think, 'Oh, I love you!'
Photo by Michael Williams/Startraks.
---
For more of the interview, including Tori's plans for a 'chic, modern, princess, girly-girl' nursery, visit ModernMom.com. Modern Mom features smart and practical advice on topics such as parenting, finances, career, health, wellness, beauty, entertainment and more.