Sheryl Crow passes on rock star title to son Wyatt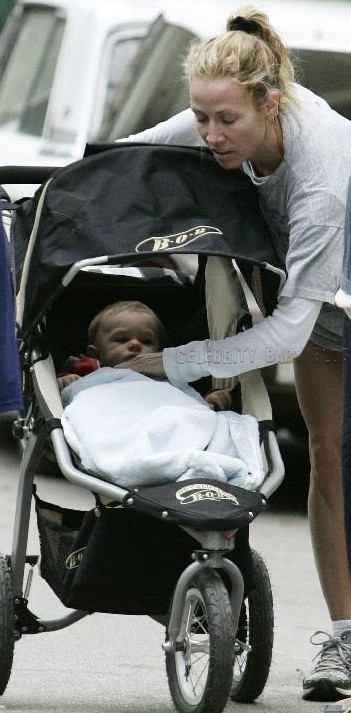 Singer Sheryl Crow is known to many people as a rock star, but the 46-year-old believes that son Wyatt Steven, 1, now holds that title. While talking to People on Wednesday, May 21st about her summer tour, Sheryl stated that her little boy will be right there with her.
He's been doing it since he was two months old. He's been around the world. He's really the rock star –- and I'm his side kick now.
Wyatt, who is now learning to walk and eat solid food, has also decided that he would rather enjoy the guitar, than hear his mom sing to him.
Right now, he's not letting me sing anything to him. He is so interested in putting the neck of the guitar into his mouth, it's difficult to play.
And while Sheryl and Wyatt are a happy family, there are signs pointing to a difference of opinion when it comes to politics.
I have said I'm a [Barack] Obama supporter. But every time Hillary [Clinton] comes on TV, he's just standing there and clapping. So we may have differing political platforms. It's funny. But it's very sweet.
Source: People; Photo by Flynet
Thanks to CBB reader Kate.