Eric McCormack on Will & Grace and getting 'scold-y' with Finnigan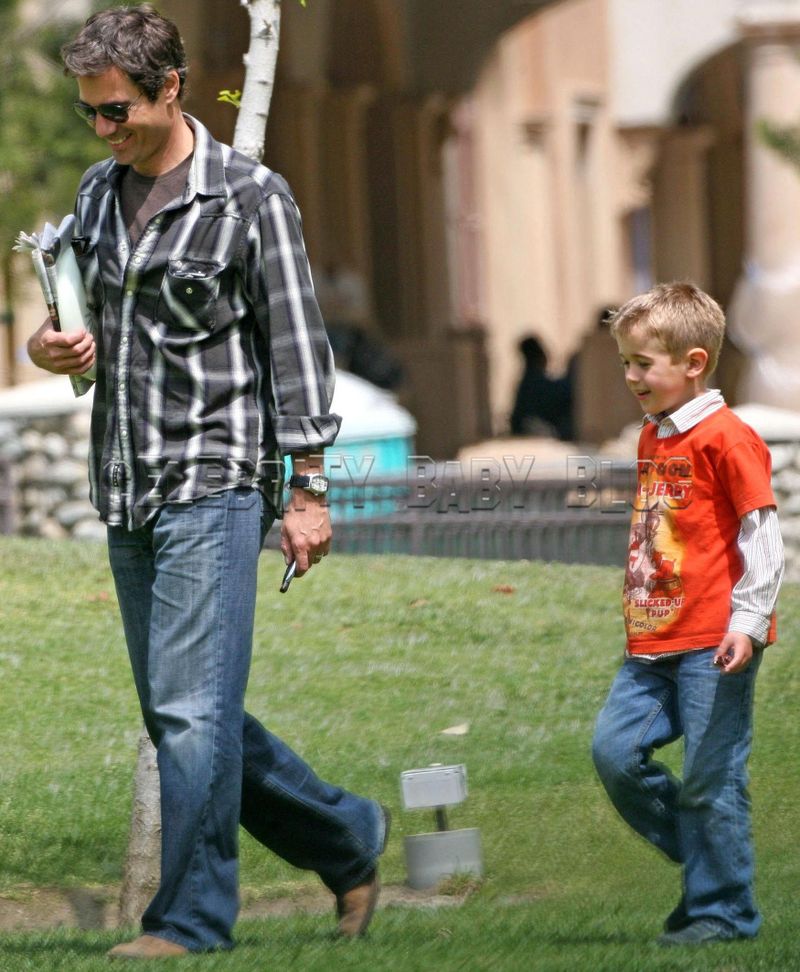 Will & Grace may have ended in 2006, but that doesn't stop diehard fans from approaching star Eric McCormack to discuss plot lines and to ask for photos, he told talk show host Conan O'Brien last evening. The 45-year-old actor said he loves to chat with fans, but son Finnigan, 5 ½, finds it a bit unnerving.
It's great, it goes on and on. It's a little confusing for my son. We walk down the street and strangers come up, talking and taking pictures. And they'll walk away and [Finnigan] will say, 'Daddy, I thought we weren't supposed to talk to strangers?'
When asked what Finnigan is into these days, Eric shared an honest answer — himself.
He's almost 6. Like all boys over the age of 1 ½, he's into that perpetual voyage of self-discovery. [I] walked into the living room the other day and he was lying [down], looking very self-satisfied. He slowly pulled his pants down and said, 'It's penis time.' [laughs] For some reason, I got kind of scold-y, and I said, 'It is not penis time!' as if there is a penis time, and he was just early. He just slowly pulled his pants back up and said, 'Goodbye, penis.' [laughs]
Finnigan is the only child for Eric and wife Janet Holden. Eric's latest project, The Andromeda Strain miniseries, premieres Memorial Day at 9 pm on A&E.
Source: Late Night with Conan O'Brien; Photo by Ramey