Chris O'Donnell and his clan fly coach
With his brood of five children — Lily Ann, 8 ½, Christopher Eugene Jr. (a.k.a. Chip), 7 ½, Charles McHugh (a.k.a. Charlie), 4 ½, Finley, 2, and Maeve Frances, 5 months — Chris O'Donnell shared with Men's Vogue that his days of going incognito are over. Whether he's recognized for his acting or just his sheer number of kids, the 37-year-old laughed that there's no more concealing his identity. In fact, he and wife Caroline Fentress have even downgraded from first-class to coach when flying!
I used to put a cap on, and sunglasses, but now I just run down the aisle chasing the kids. 'Yep, it's me. Here I am, Folks. 24C!' Going first-class with a crowd like ours, you're taking over two full rows. It's almost the same cost as flying private.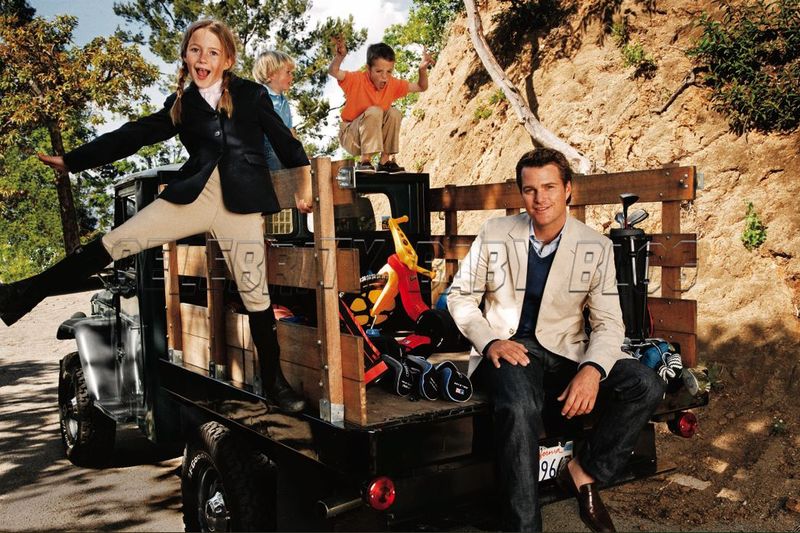 Source: Men's Vogue; Photo for use on CBB courtesy Men's Vogue