CBB Day in the Life: What Jennifer does all day, night (and weekends, too!)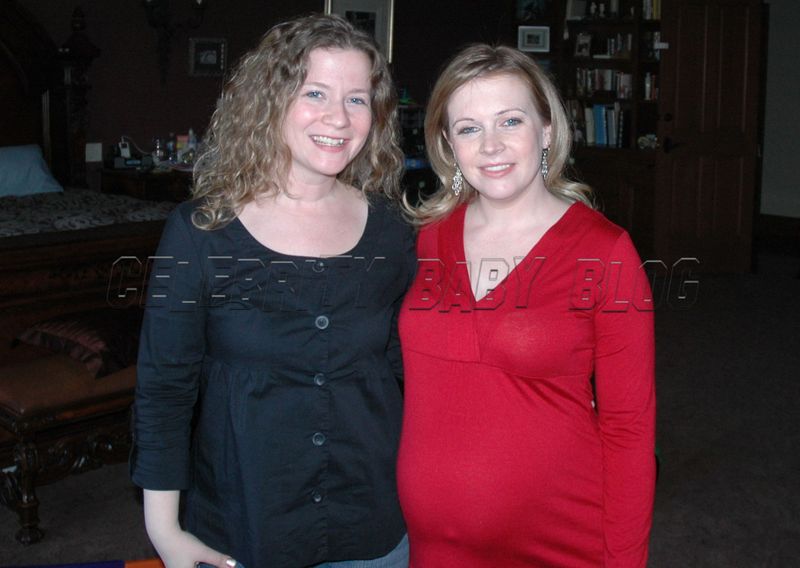 As a celebrity writer and photographer for Celebrity Baby Blog, I've had the chance to interview and photograph today's top pregnant celebrities. It's been an absolute dream job. There have been countless times when I've been shooting a celeb, like Jodie Sweetin, or Melissa Joan Hart, for example, and I think, "How did I get this lucky?" Well, there's a lot of work that goes on behind the scenes. Here's a glimpse into my life as a celeb photographer.
Click below for more.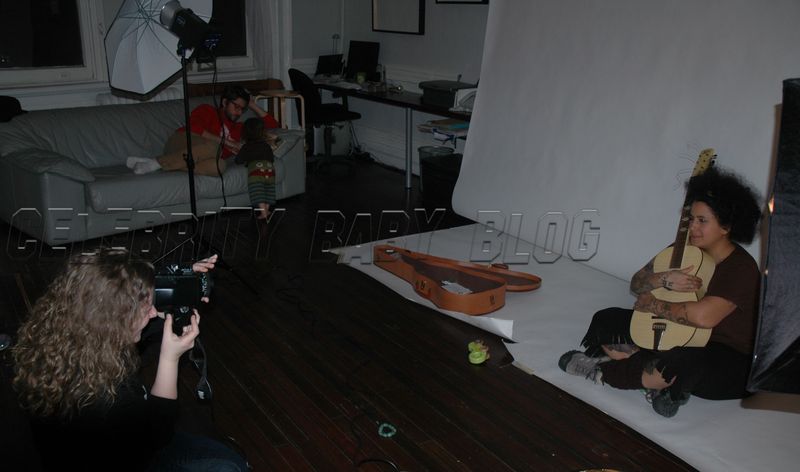 My day starts really, really early in the morning. Most days, I get up around 4:30 a.m., turn on my computer, and then fall back asleep at my desk until it's finished loading. I check CBB email, and answer any q's from Danielle or Sarah. There's usually an assortment of emails from public relations people either answering a question I had about a feature story I'm writing, asking for images, or looking to reschedule a pre-planned shoot. At this point, my kids, Gabriel and Elizabeth, are coming downstairs, looking for breakfast and morning "smoochies."
During the week, a big chunk of my time is spent on getting celebrities to interview and shoot for CBB. I troll through our site to see who the newest pregnant celeb is, and then I email Danielle to see if she's interested in us profiling the person. She often is, so that's when the work begins. I hunt down the celeb's p.r. person/publicist/manager (or sometimes all three), and then "pitch" the idea of us doing a story on the celeb. I'm always asked to email a request to the p.r. person, so I write a pitch letter and send it.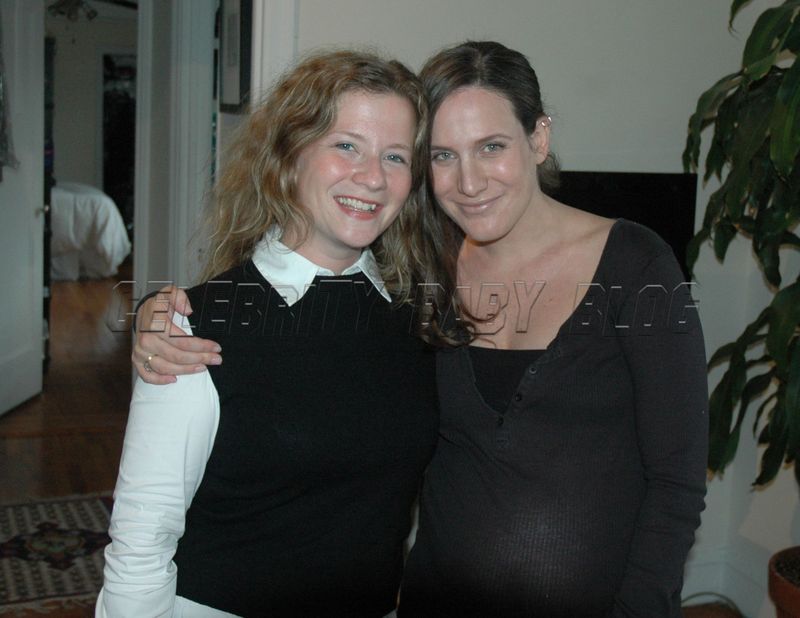 If the celeb is interested, they'll contact me and let me know that they'll do it. I usually send an email or an IM to Danielle and Sarah, and we rejoice! However, now comes a new stressor: scheduling. I've learned from many years in the magazine industry that when a celeb tells you that they have time, say, on a Sunday from 2:20 p.m. – 3:46 p.m., that's exactly how much time they have, and you have to grab it. Otherwise, you lose the celeb, plain and simple.
Since my kids are in school during the week, I try to do most of my shooting on the weekends. I travel with my favorite hairstylist/makeup artist, Douglas Martucci. Simply put, Doug is the best in the business. His work is flawless and the celebs LOVE him!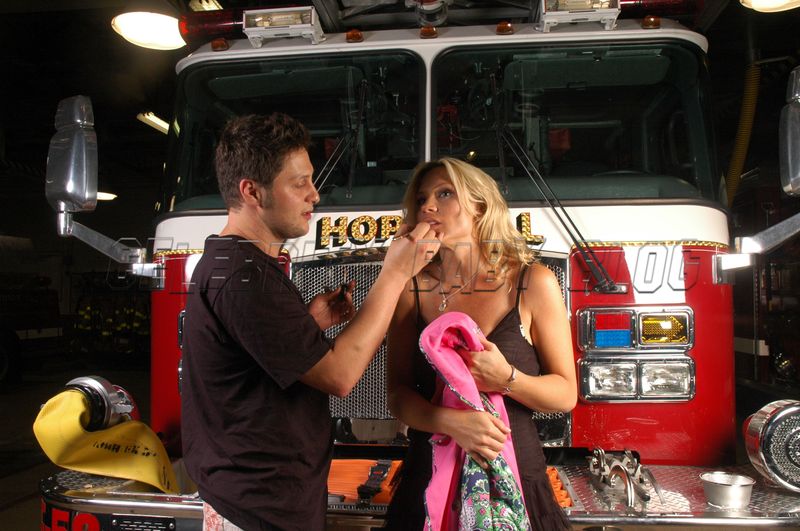 After all the scheduling between myself, Doug and the celeb is done, I book our travel plans. To keep costs down, Doug and I share a room; sometimes, we've even shared a bed!!! (And yes, my sweetheart of a husband is well-aware of this!) Travel days are stressful; something always goes wrong. I'm always petrified that my lights won't arrive at our destination, and if they do, they might not work. (Sadly, this has happened on a couple of shoots.) Doug is often worried that his makeup won't make it, either. And he has reason to worry: A few months back, Doug had almost all of his MAC makeup stolen from some malevolent TSA's at Kennedy Airport. Again, something always goes wrong.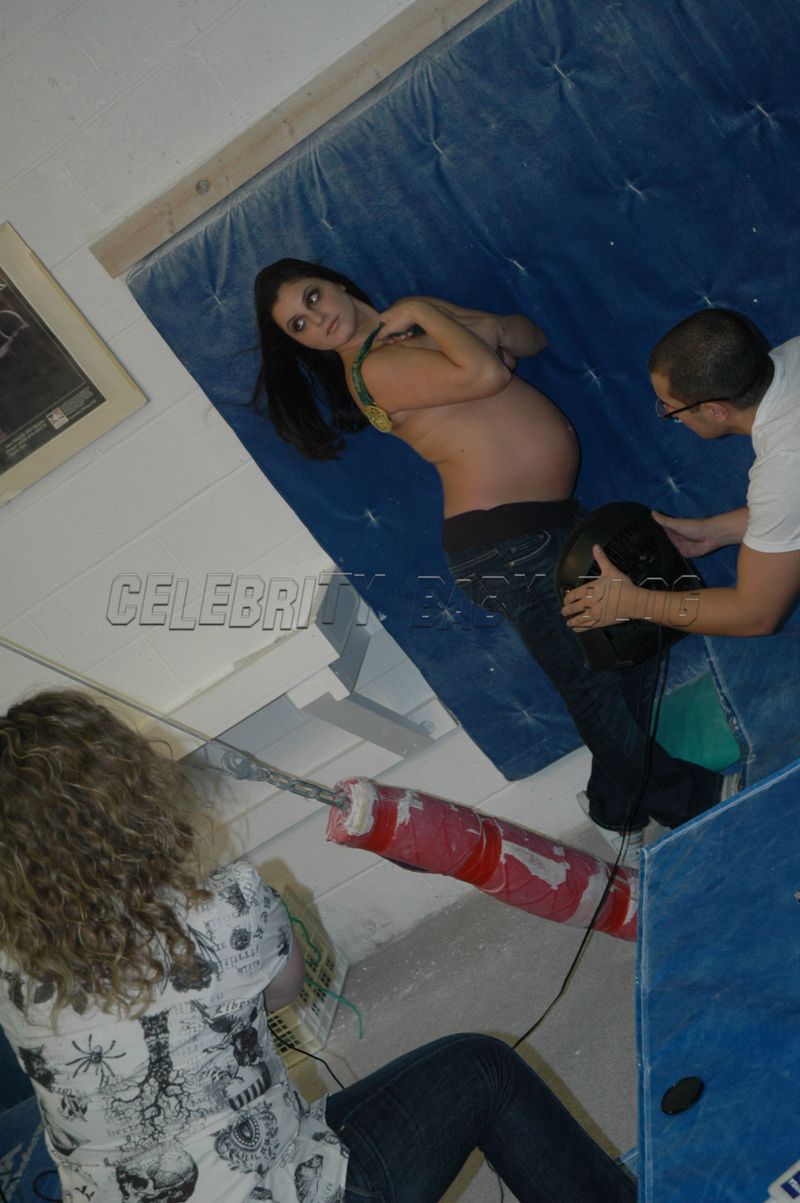 In the car on the way to the celeb's home, I go over my ideas for the shoot with Doug. I always research the celeb before I do the interview and shoot. I like to get a feel for the celeb and to also see what kinds of images of the celeb are already in existence. While we're gabbing/eating/laughing in the car, Doug and I talk about my ideas for what I call "THE SHOT". Basically, THE SHOT is a shot of the celeb that no other photographer has done before. (For example, when I shot Olympic Gold Medalist Dominique Moceanu, I knew that it would be awesome to create an iconic black and white image of her holding her Gold medal, with only the medal in color. It turned out to be an amazing image, and one that is often Googled.)
At the celeb's home, Doug and I usually get a tour of the place. We start scanning the house immediately for interesting places to shoot. I make mental notes of visually interesting locations, and then Doug and I raid the celeb's closet to see what outfits she has picked out. Together, we start matching up which outfits would work best with the places we've already picked out to shoot.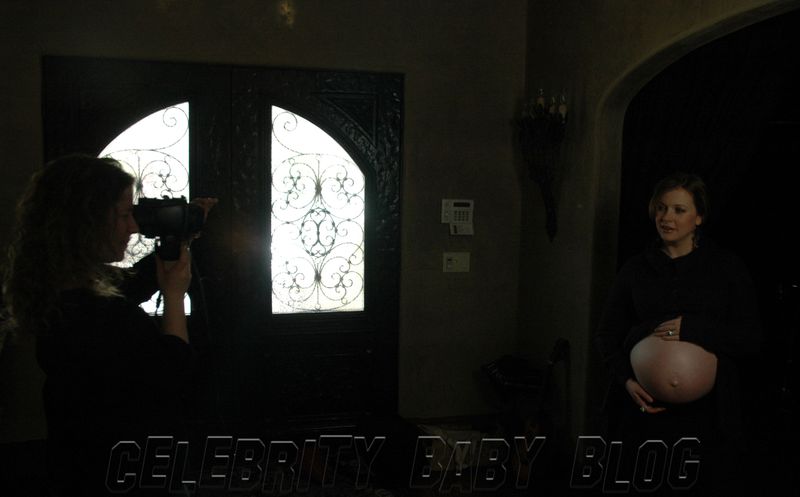 It takes me all of five minutes to set up my lights, so while Doug is working on the celeb, we all hang out and chat. This is our ice-breaker time. It usually takes Doug over an hour to do both hair and makeup (longer if it's a complicated 'do, or if the celeb's skin is not at its best). Doug and I are extremely casual, yet professional when we're working. I think the celebs quickly realize that we're there to make them look — and sound — their best, and they relax right away. Since almost all of the celebs whom I shoot are pregnant, we almost always wind up talking about my favorite topics: pregnancy and giving birth! They usually find it comforting to talk to me since I have children, and we establish a bond. They like hearing about my kids, and my nightmarish labor and delivery tales!
After I've shot about two different images of the celeb, we'll sit down to do the interview. Doug will clean his brushes and prep for the last shots while we're talking, or make a run to Starbucks for everyone. When we've finished our interview and all the shots have been completed, Doug and I fly (no pun intended) back to the airport to catch our flight! We fly late into the night, and then early the next morning, I'm back in my minivan taking my kids to school!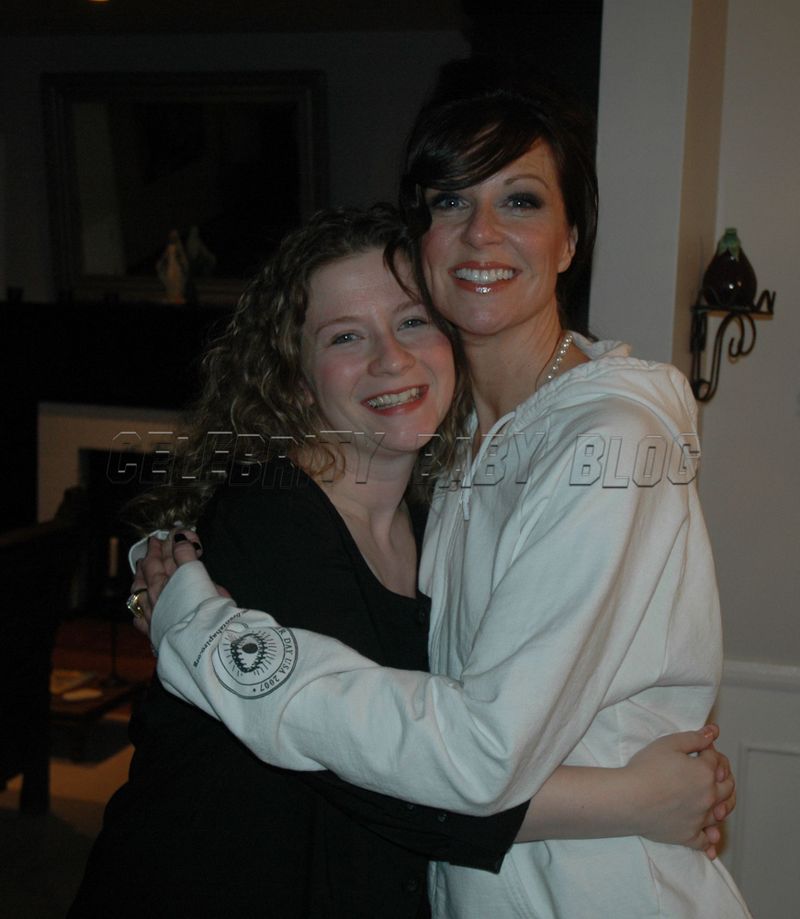 Post-shoot, I email or IM Danielle to let her know how everything went. I start picking out the images that I think work best, and I lightly retouch them. I email the images to Sarah and Danielle, and then I start working on the interview. I'll admit it: I hate transcribing. But I don't want to misquote the celeb, so I do it. After I've written the piece, I then email it to the celeb directly or to their p.r. person. This is the fact-checking part of the process. Not only does it let the celeb correct any possible mistakes, but it also gives them a chance to change their quotes if need be. Many times, people will forget they're being interviewed and say something that doesn't sound quite right. Fact-checking allows them the opportunity to tweak their answers.
After the article is submitted to Danielle, Sarah formats and watermarks my images. The piece goes live a day or two later. I email the celeb and their p.r. person to let them know it's up on the site. Then I'm off to find my next fabulous pregnant celeb. And so the process begins again!
Photos courtesy Jennifer Parris.
Check out some of Jennifer's stories: