Boom Boom Room Vendor Roundup – Part 4
I don't think any other vendor generated quite as much buzz at the Boom Boom Room as teutonia. It could be because it was the single priciest piece of gear on the floor … or it could be because it's just an insanely gorgeous stroller. Originally hailing from Germany, where it's known as the 'Mercedes of Prams,' the teutonia is poised to make its stateside debut. It's a fully-customizable strolling system that you build from the ground up: Choose from two different wheel options, three different chassis ($300-500) and three different seats, including an infant seat ($190), a carrycot ($100) and a traditional stroller seat ($100). As if that weren't enough, you have 40 different fabric/color combinations to choose from, making it super easy to design a stroller that is uniquely suited to both your needs and your tastes.
So it was somewhat ironic that Constance Zimmer, who was gifted with a teutonia at last week's event, chose the same exact color combination (cobalt green with kingston walnut accents) as Minnie Driver, who selected her teutonia several weeks prior. But you need not worry about redundant photos of the same pram being pushed around the streets of Beverly Hills and New York City. Camila Alves, expecting a baby in June with boyfriend Matthew McConaughey, will receive a custom designed t-250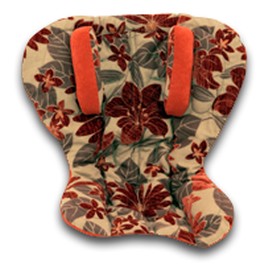 teutonia at her baby shower in the next two weeks and her stroller definitely breaks the mold. For Camila, teutonia chose a burnt sienna (aka 'Texas orange,' in a presumable nod to Matthew's Texas roots; See photo above-left) seat; Because the couple is electing for a delivery surprise, teutonia also selected two different reversible fashion inserts ($40 each) to go with the seat — one in kelsey bitter, and one in calla lily cognac (shown at right).
The strolling system wasn't teutonia's only offering at the Boom Boom Room, however. The t-handmuff ($40) is perfect for those chilly morning walks with baby. A black, two-sided fleece-lined muff snaps right onto the handle of the stroller chassis, keeping your hands warm, dry and surrounded in soft, cozy comfort while you stroll. Constance also scored a t-handmuff, as did Leslie Segrete of TLC's While You Were Out, who expects her first child — a boy — July 12.
Click 'continue reading' for more.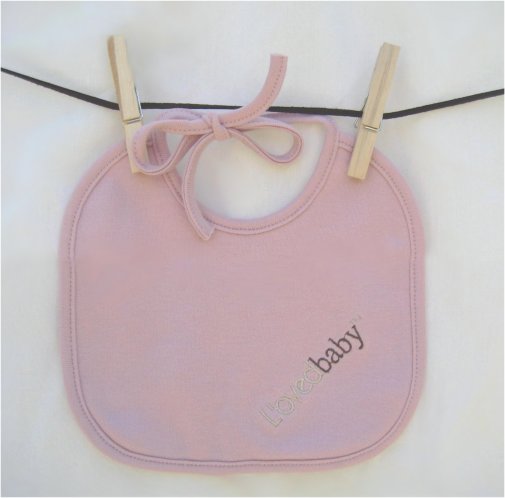 If you read our day-after coverage of the Boom Boom Room, then you already know that Halle Berry is head-over-heels in love with L'ovedbaby. The 41-year-old mom to 9-week-old Nahla Ariela has purchased over 100 pieces from the Cotton Basics line, and she'll no doubt be adding to her collection this summer when L'ovedbaby introduces a highly-requested short-sleeve bodysuit ($10.95) and signature reversible bib (around $8; shown at left). We saw these pieces first-hand at last week's event, and they are absolutely adorable. L'ovedbaby will also soon be unveiling a new color — 'Show & Tell Caramel' — to add to its incredibly popular collection of solid-colored 4-in-1 nursing shawls ($29.95; read our review here). Milla Jovovich owns one, and is also a fan of Cotton Basics, ordering several pieces in grand sand and bright white for daughter Ever Gabo, 6-months.
Exclusive for CBB readers: Save 10% off all orders at L'ovedbaby now through June 30 with code CBB.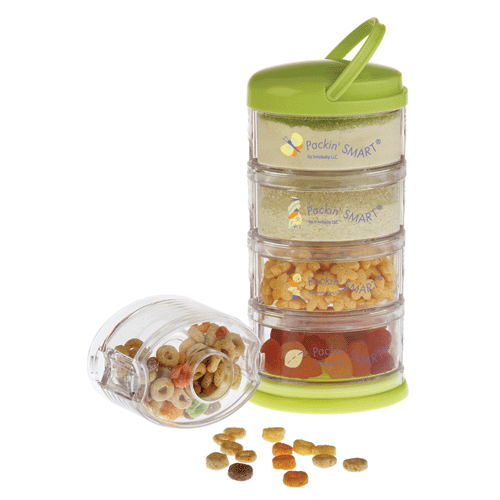 Between our 4-year-old's affinity for collecting pebbles (don't ask) and our 18-month-old's obsession with cheerios, I find myself picking up — and packing up — teeny tiny things, all day long. Both boys, oddly enough, like to take the pebble/cheerio show on the road and usually for me that means ziploc baggies. Lots and lots of ziploc baggies! At the Boom Boom Room, however, I found a much better option in Packin' Smart ($19.99 for a five-tier tower; shown at right). A stackable system of plastic containers from Innobaby, Packin' Smart is perfect for storing powdered formula (up to 8 oz), infant cereal, small snacks, beads, pacifiers — even pebbles. A patented secure-click lid keeps the contents from spilling, and separating the containers is as easy as squeezing the oval imprints on the container below the container you'd like to free from the stack. Saturday Night Live alum and mom of two Molly Shannon received a Packin' Smart tower last week and was clearly impressed, calling the product "so great" and something she would "definitely use."
Exclusive for CBB readers: Save 10% off your order at Innobaby.com with code CELEBRITYBABY.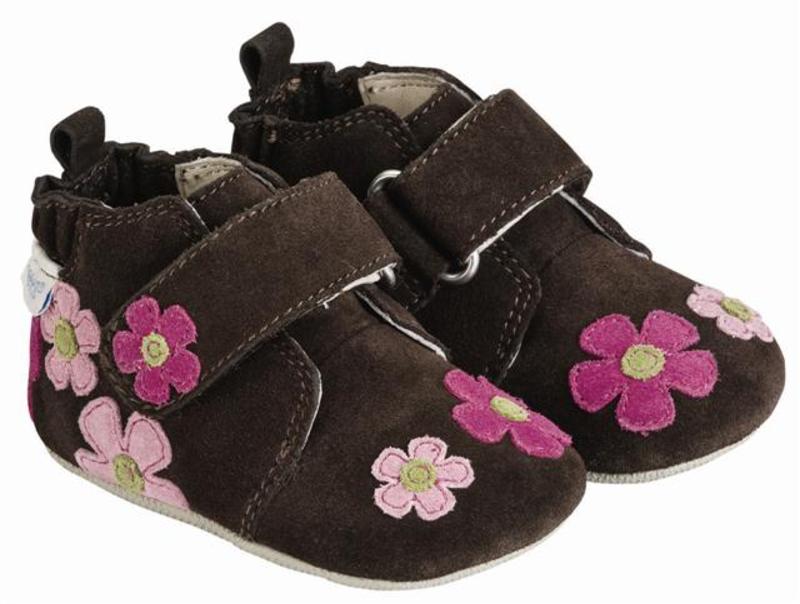 If you're already a fan of Robeez Soft Soled shoes and your toddler is rocking his Tredz, then you're going to love what's on the horizon at Robeez. Coming in August, be on the lookout for a brand new product line called Mini Shoez. On full display at the Boom Boom Room, Mini Shoez look to be a perfect combination of Tredz' tot styling but applied to the traditional soft sole design that first made Robeez famous. Retailing for $35, the 12 various Mini Shoez styles (see 'Marigold Brown' at left) will be available in three sizes: 3-6 months, 6-12 months and 12-18 months. Robeez also exhibited its new Luxury Collection ($39.95), which Jennifer Lopez and Marc Anthony recently received for twins Max and Emme, 3-months today. Max has been sporting the Classic Crest style, while Emme is positively yummy in her Sweet Cupcake shoes.
Exclusive for CBB readers: Enjoy free shipping on any purchase from Robeez.com now through Sunday with code robeezcbb.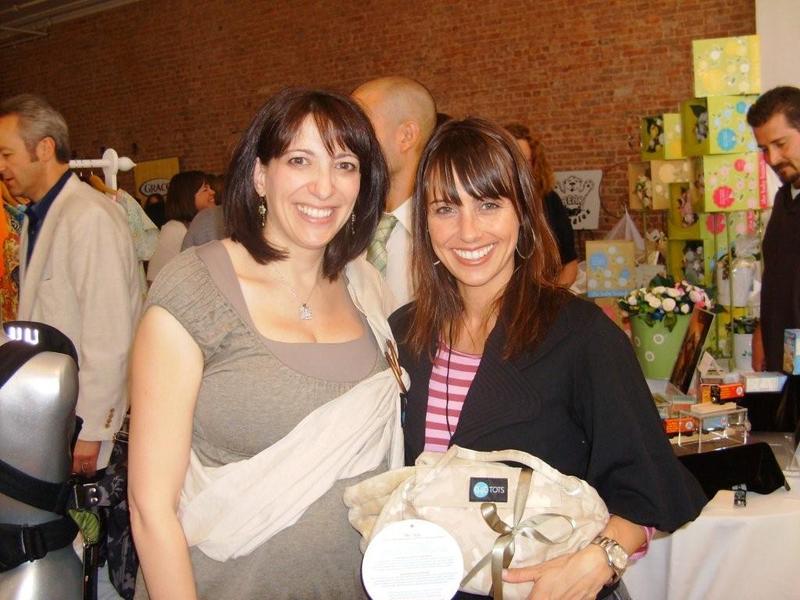 With celebrity-mom fans like Julia Roberts and Jennifer Garner, you know that Chic Tots is doing something right! This Bethesda, Md.-based designer makes really smart, fun accessories for babies and kids; In it's collection, you'll find an ingenious blanket that converts to a bag ($70; See Constance Zimmer at right, choosing a blanket/bag in sand camo), award-winning coveralls ($29.95) and stylish diaper wristlets ($23.50), perfect for moms-on-the-go. But where I think Chic Tots is poised to make its biggest splash to date is with the upcoming launch of its new 'eco-Chic' line.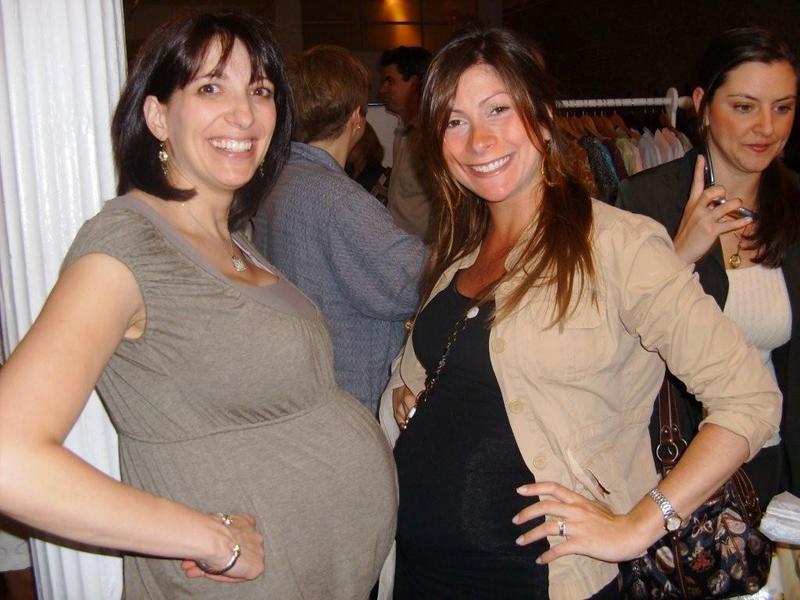 Already offering gorgeous Chic & Comfy ring slings ($99.95), Chic Tots is about to debut 'green' versions of the same in tencel/linen with bamboo accents ($99.95). Leslie Segrete happily chose a tencel/linen sling for herself at the Boom Boom Room (shown at left), and the eco-Chic line will become available on the Chic Tots website sometime over the next few weeks — so be on the lookout!
Exclusive for CBB readers: Save 20% off any order at Chic Tots with code CBB20.