Kristy Swanson on nannies, nursing, and negative rumors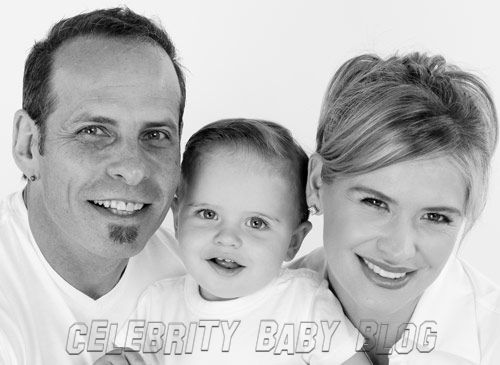 Actress Kristy Swanson, who you may know as the original Buffy the Vampire Slayer, recently spoke with the Hot Moms Club about a number of topics close to her heart. As mom to Magnus Hart, now 15 months, Kristy shared what she has learned since welcoming her son. She is proud to say that she and Lloyd Eisler handle the majority of childcare themselves, unlike many other celebrities.
I pride myself on the fact that Lloyd and I do not have a nanny and we raise Magnus on our own. Yes, of course we have baby-sitters when needed adult time, but no live-in, live-out nanny.
Kristy, 38, also discussed her disappointment in the pregnancy and breastfeeding books she read. As a mom who wanted to nurse (and did so successfully for 5 weeks), Kristy felt the books focused on the mechanics of breast and bottle feeding, but failed to describe the emotional aspects. Looking for support and an explanation and reassurance of her feelings of guilt and exhaustion, Kristy instead found none. She revealed that it would have been more helpful had the books taken a realistic approach, and passed on her own advice.
It was a real problem for me and I felt like there was something wrong with me. None of the books ever told me of the feelings I would get if I was unable to nurse. It is not a bad thing and is not for everyone.

Just how hard it is to be able to function properly and be nursing your newborn every 2-3 hours? It was amazing just how dependent my baby was on Lloyd and I. [Be sure] to make time for yourself and rest when your baby rests!
Click below to read how Kristy addresses hurtful rumors about her and Lloyd's relationship.
When Lloyd and Kristy — who had won Skating With Celebrities in March — announced their pregnancy in August 2006, it was met with a whiff of scandal. Lloyd, an Olympic bronze medalist, had formally separated from his wife Marcia in November 2005; at the time, she was in the third trimester of her pregnancy with their second son. During the delay from the time of taping to the press blitz for the airing of the show, Kristy and Lloyd became more than friends — and not a moment before, Kristy stated.
We taped from August to October 2005 and then the show aired in [January] 2006. They'd separated before this time, but the way it was reported, it sounded like I'd caused the separation. During the time apart, I realized how much of an impact Lloyd and made in my life, so I was happy to see him again.
The couple plan a 2009 wedding.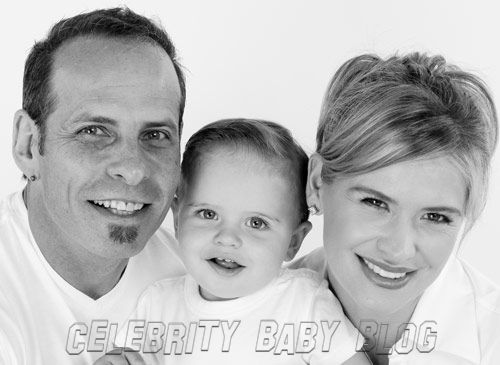 Source: Hot Moms Club; Photo courtesy of Kristy.
Photo taken by Beth Moser Photography.Beth is offering to waive the sitting fee (a $150 value) for readers ifyou mention CBB. She is based in the Los Feliz, CA area. Prints andproducts are regular price.
For more on Kristy, visit KristySwansonOnline.com