Gavin Rossdale on marriage, Gwen's tough first trimester, and more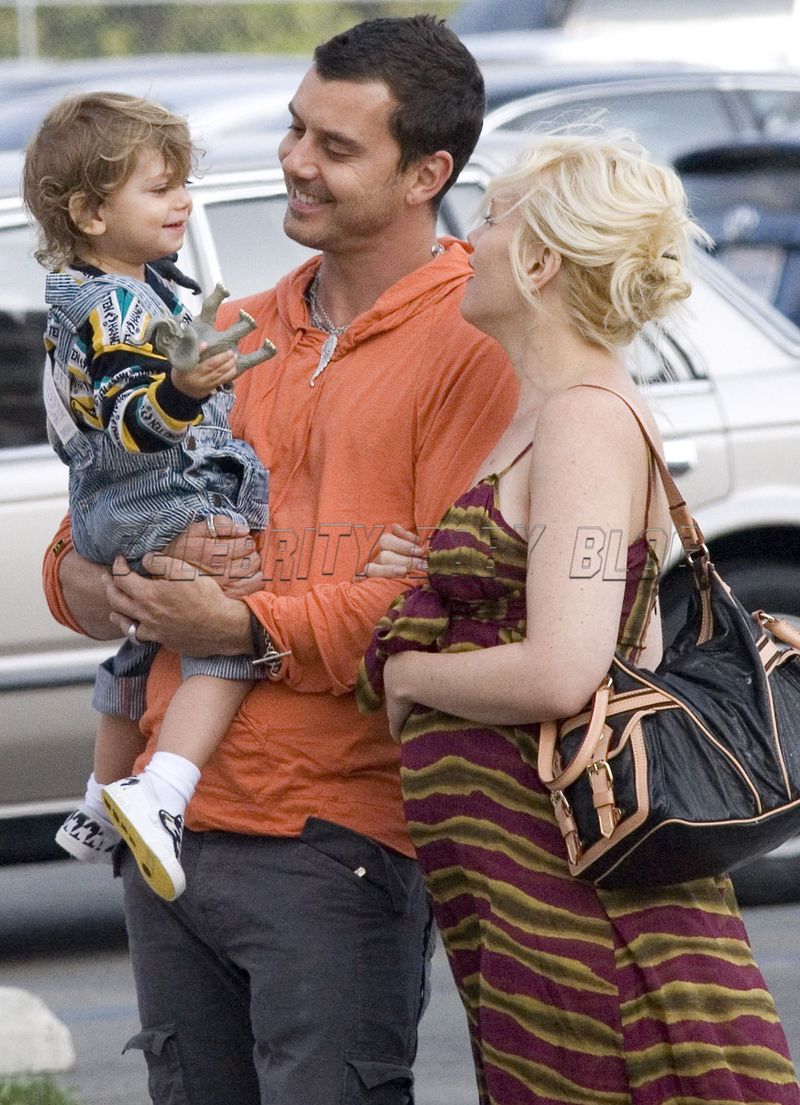 Saying that his "only responsibility is to Gwen," Gavin Rossdale told Life & Style that a strong marriage is the foundation of their family. Musician Gavin, 42, wife Gwen Stefani, 38, and son Kingston James McGregor, 23 months, will welcome an addition to the family this summer, but not before Gavin's first solo album, Wanderlust, debuts on June 3rd.
In the latest issue of Life & Style, Gavin discussed his views on marriage, how Gwen's pregnancy is going, why they chose a delivery surprise, qualities he hopes Kingston develops, and more.
Click below for the highlights.
On marriage:
My only responsibility is toGwen. My parents were married three times each, and what happens to youas a child makes you either the same way or the opposite. I want to bemarried once, or else what's the point?

I know the requirements to make my marriage good. Consideration,respect, openness, good communication, monogamy. I try to be the besthusband I can be. I'm not arrogant or insensitive. I used to be quiteselfish, just do rash things. But Gwen's taught me to think about howit would affect her as well.

I enjoy having an independent wife who goes out and does her own thing. It's inspiring.
On their current pregnancy:
It was adifficult first trimester — Gwen really wasn't well, and it was toughfor her. She was tired and really suffering. But now she's blossoming.and she's in a great place. I'm just trying to be there for her andhelp her through it. It's not easy being pregnant.
On why they want another delivery surprise:
Itdoesn't matter. Gwen just loves babies. She's like, "I don't wantKingston to grow." I just can't wait! I'm really enjoying it. Kingstoncomes running to me saying, "Dadda, dadda!"
Qualities of him and Gwen that he wants Kingston to have:
Let'sstart with Gwen: her generosity, dedication, honesty, and sweetness.That is Gwen in a nutshell. With me, I'd like to give him some wisdom,and I'd like to be there for him, and I'm also really good inemergencies with, like, blood and accidents!
On being a working parent:
Actually, I'm about to do a lot of traveling [for Wanderlust]. I'm a little concerned about it because Kingston's used to me being around.

Like today, I'd been away for the past two days, and I got homeabout 4 o'clock this morning. He's up at 6:30, and I had to go get hismilk at 7. He has one eye open, and we're just lying in bed and he'sstroking my hair and hanging out with me. Then Gwen got up, and I sleptuntil 9:30 a.m., because I'd only had an hour of sleep. It was a bittricky.
Gavin's first solo record, Wanderlust, will be released on Tuesday, June 3rd; watch the trailer video to hear new songs here.
Source: Life & Style, May 26th issue; Photo by WireImage.