Angelina Jolie and Brad Pitt at Toys R Us
Actors Brad Pitt, 44, and Angelina Jolie, 32, arrived at Toys R Us in France today, where they apparently picked up gifts for daughter Shiloh Nouvel's 2nd birthday this coming Tuesday. The couple expect twins — their fifth and sixth children — this summer.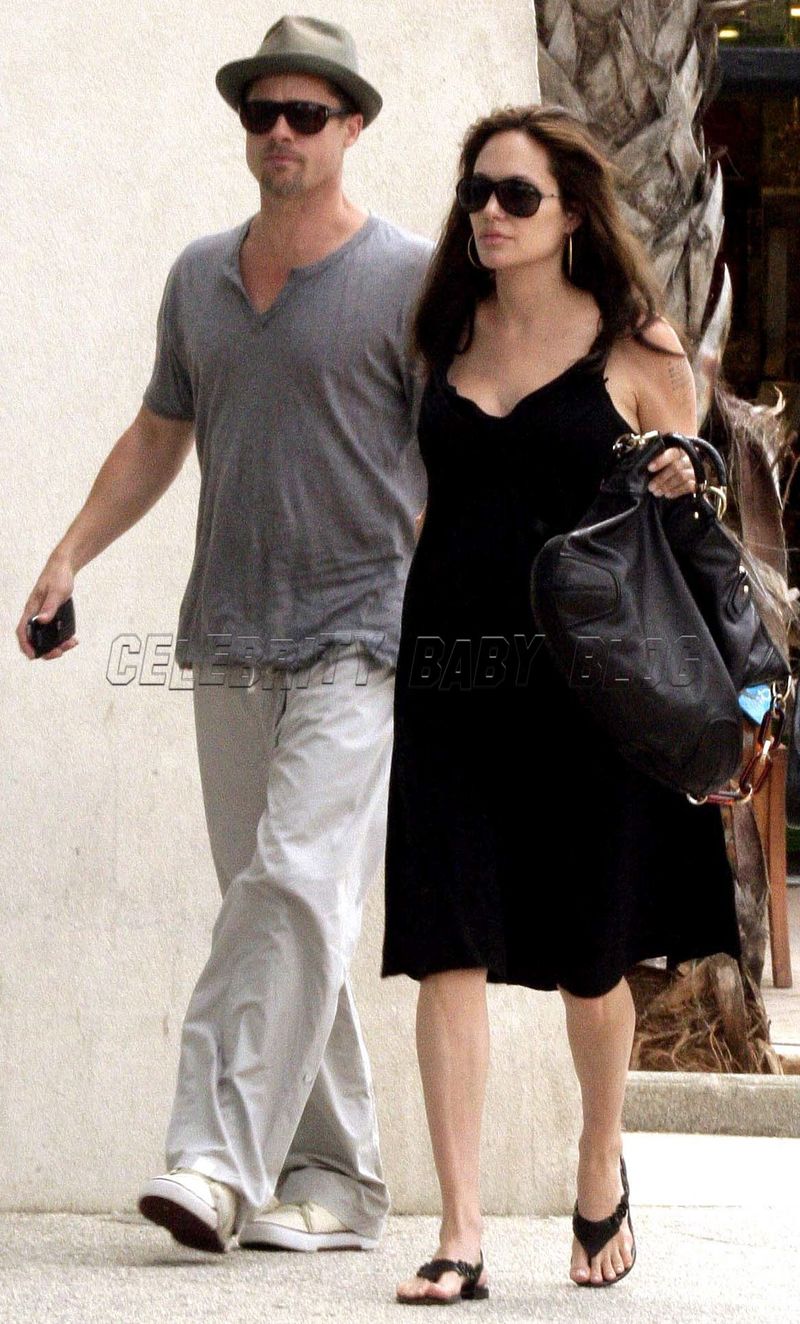 Photo by Splash News.