Laila Ali reveals son's name, says he's "kicking like crazy"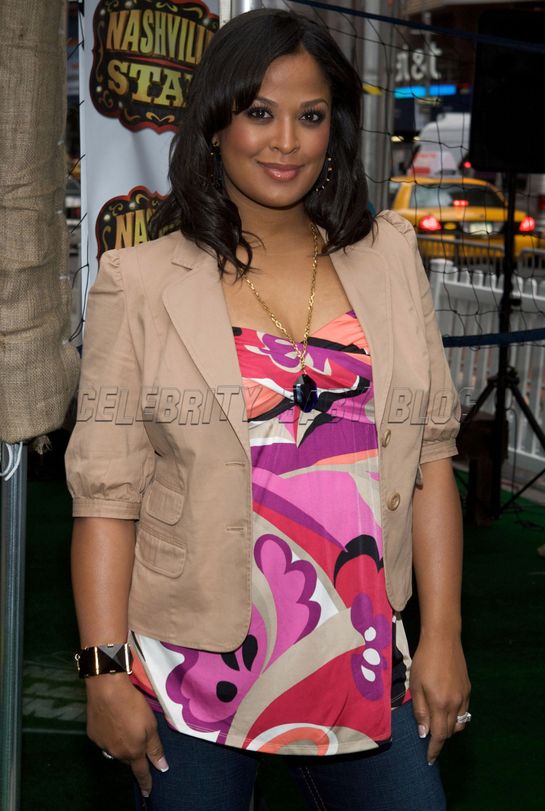 Dancing With the Stars alum Laila Ali was on hand last night for the show's finale and revealed that the baby boy she is expecting with husband, former football player Curtis Conway, may follow in his mother's footsteps as he was "was kicking me like crazy" during the show. The 30-year-old former boxer also shared her son's name.
We're going to name him Curtis Muhammad. This boy is going to be an athlete, definitely. I'm so blessed to be having such a smooth pregnancy. No cravings, no sickness. I don't feel pregnant other than I'm getting bigger.
The American Gladiators' co-host plans on returning to work after son Curtis is born the first week of September.
Curtis has been helping me out a lot when I've been working. He's retired so he's picked up a lot of the slack at home. He's going to be excellent when the baby comes. I'll go to the show and he can watch the baby in the trailer while I work. I can check in with them in between shooting. It will be good.
Source: People; Photo by Bennett Raglin for Wireimage.