Sean and Rachel Campos-Duffy welcome fifth child, daughter Paloma Pilar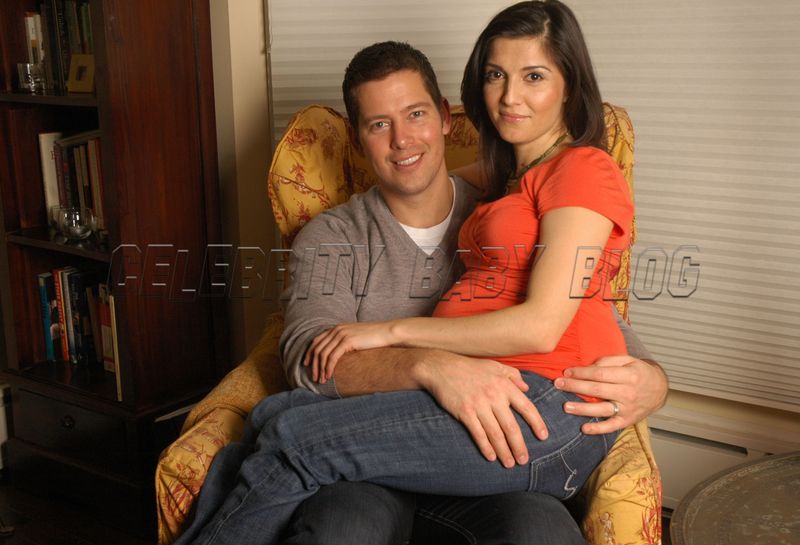 Real World alums Sean, 36, and Rachel Campos-Duffy, also 36, have welcomed their fifth child. Daughter Paloma Pilar Duffy arrived on Sunday, May 18th, weighing in at 6.48 lbs and 19 inches.
Rachel shared a photo at ParentDish and revealed,
She was welcomed home today by pink balloons tied to the family mailbox — courtesy of her doting daddy. I was greeted by a dozen of the most beautiful pink roses I have ever seen waiting for me on the kitchen counter. What a guy!

Paloma is already devastatingly adored by her siblings who's favorite past times have now become 1. taking turns holding her, and 2. watching her nurse. Even after five kids, I totally understand their fascination.

Thank you to everyone who sent such lovely notes and e-mails wishing me well with the delivery. I look forward to getting back to my regular blogging schedule very soon. In the meantime, I will be resting, nursing and bonding with my little angel.
Paloma joins big siblings Evita Pilar, 8, Xavier Jack, 6, Lucia-Belen, 4, and John-Paul, 1.
The pregnancy was announced in December, with Rachel sharing the sex in January. In April we did a CBB interview and photoshoot with the family. Rachel's due date had been May 14th.
Source: ParentDish; Photo by Gabbeli Photography.
Thanks to CBB reader Katty.