Update: Diane Farr plays with Beckett in park, expecting daughters
Update: Quotations added.
Originally posted May 16th: Actress Diane Farr, 38, played with son Beckett Mancuso, 14 months, at a Los Angeles, CA park on Thursday, May 15th. Diane, who is expecting twins this fall, sported a maternity tee featuring an infant wearing a pink hairbow and an "It's a girl" announcement, which we've confirmed — she's having daughters! Dad is Seung Chung.
Speaking with TV Guide earlier this week about her departure from Numb3rs, Diane also talked about her pregnancy. When asked for her first words upon hearing that she would have three under two years old, Diane replied,
You couldn't possibly print the words that came out of my mouth. We were at the doctor to do the eight-week ultrasound, and I could clearly see that there were two fetuses on the monitor. So the technician and I sat there in silence for two minutes while I was hoping it was something else.
When questioned as to whether or not she used fertility drugs, Diane laughed before saying,
Any person who has a ten-month-old would tell you there's no way on earth they would take fertility drugs. Clearly, if I got pregnant on my wedding night, I didn't have any issues getting pregnant. There was no way I would take fertility pills with an infant.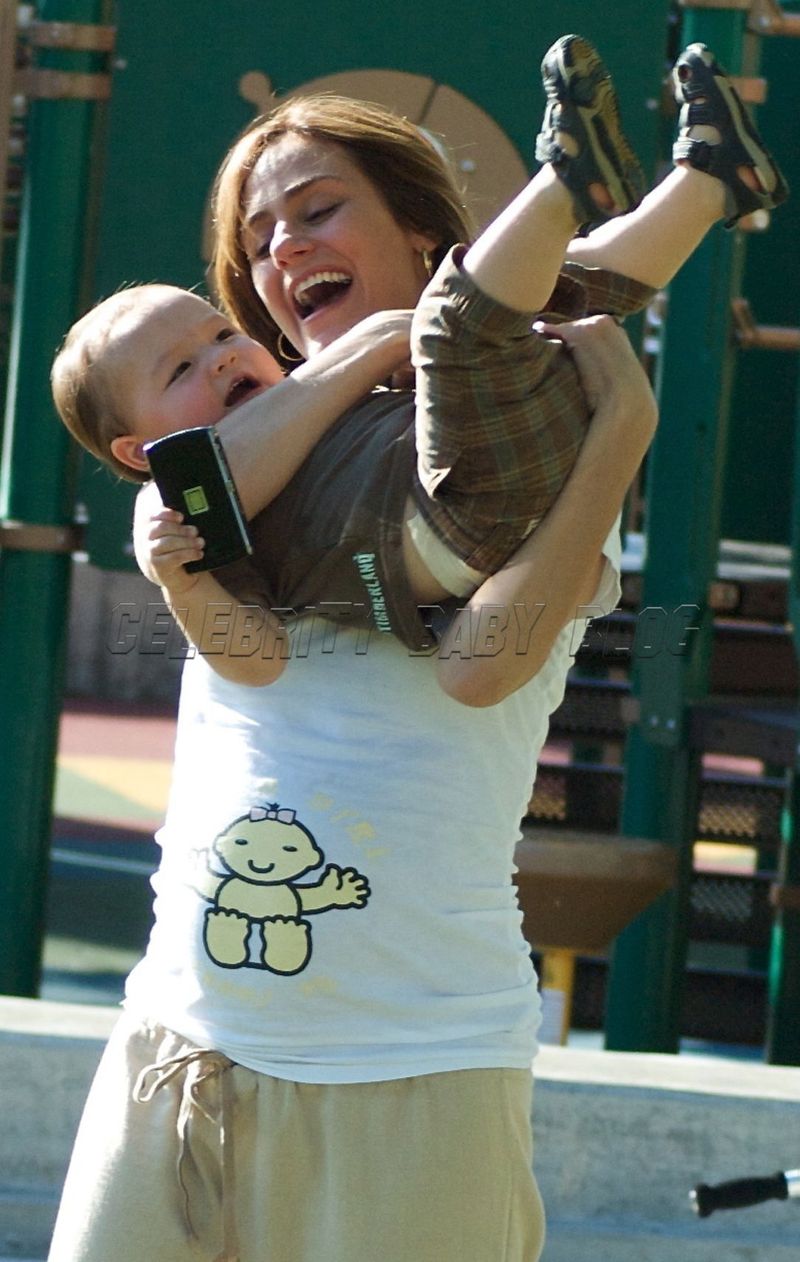 Source: TV Guide; Photo by Splash News.
Tee and shoe info below.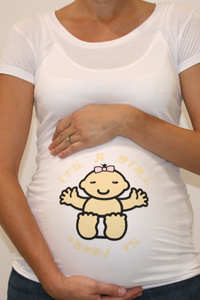 Diane wears a Tummy Tee Theresa Tee ($42).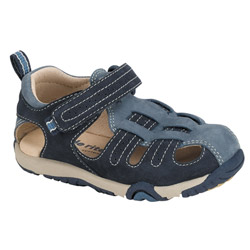 Beckett wears Stride Rite Nathan stage 3 in classic navy ($42).