Jeri Ryan introduces daughter Gisele Lynn in People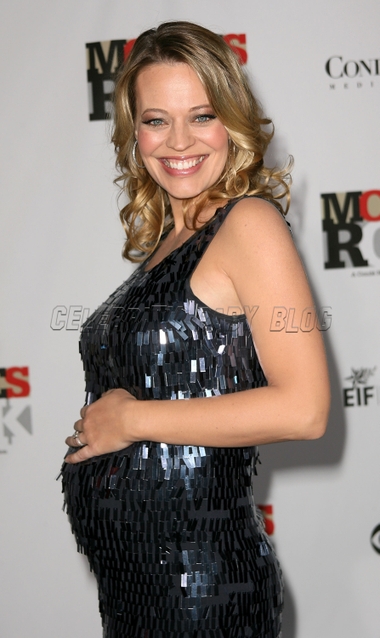 Jeri Ryan's second delivery experience was so quick, husband Christophe Emé almost missed getting the first photo! It only took 11 minutes for Gisele Lynn to make her debut on March 2nd, and Jeri says she's been leading the way ever since.
She's very French. She has really strong lungs, is not afraid to show us what she wants and doesn't like to be rushed during meals. We joke she's going to be either a French chef or an opera singer.
Calling motherhood "magical," the Shark actress admitted that things have changed in the 13 years since she welcomed son Alex — "I'm a zombie at six hours of sleep!" However, Jeri is receiving a great deal of help from her French chef husband, she revealed.
Christophe is a dream dad. As in love as we were before, this makes it even deeper. [He] cooks delicious meals for me every day. I'm so spoiled. I couldn't be luckier!
The images of Gisele can be seen in the May 26th issue of People.
Source: People, May 26th issue; Photo by Getty Images.