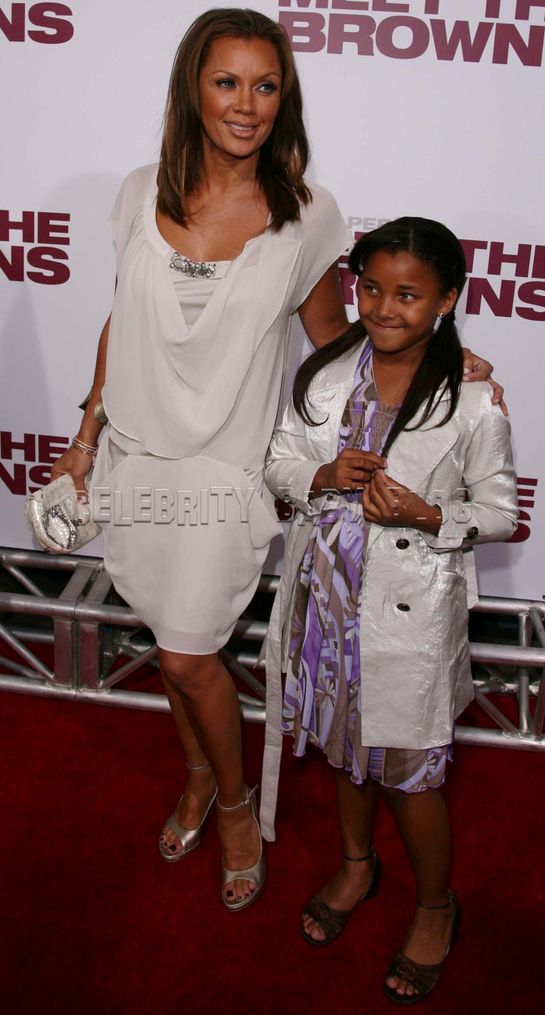 As her children Devin, 15, and Jillian, 18, looked on, actress Vanessa Williams recently received her diploma from Syracuse University. The 45-year-old Ugly Betty star left the school in 1983 in order to fulfill her duties as Miss America, but returned 25 years later to take part in last Saturday's commencement ceremony. Vanessa, Jillian said, "works really hard" and "deserves" a spot at the podium, adding,
She loves Syracuse so much, so I'm just happy to see her finally graduate.
Said Devin,
I was just really proud of my mom and its great to see her up there in a cap and gown.
Although Vanessa didn't complete her musical theater studies at Syracuse, she was given credit for her work in the entertainment industry. Jillian and Devin, along with 20-year-old Melanie, are Vanessa's children with ex-husband Ramon Hervey III; Vanessa also has an 8-year-old daughter, Sasha Gabriella, with ex-husband Rick Fox.
Source: Capital News 9; Photo by Splash News