Jack Black: Son confuses dad's belly with mom's expectant one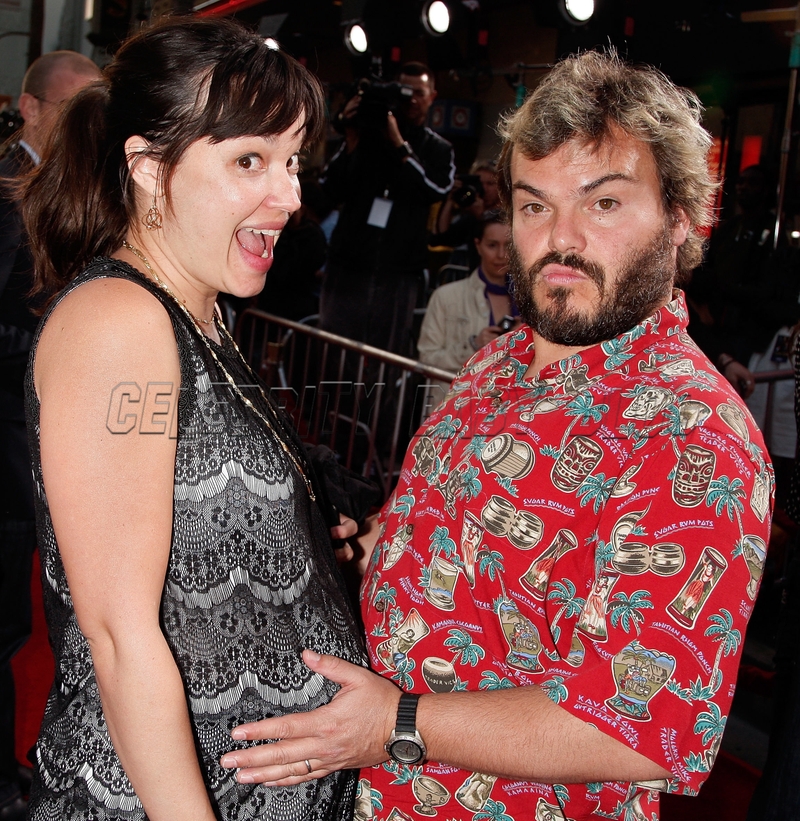 Appearing on The Tonight Show with Jay Leno last evening, Jack Black, 38, revealed that wife Tanya Haden is due with their second child at the end of May. The actor and comedian also discussed 23-month-old son Samuel Jason's varying degrees of understanding and confusion over the pregnancy.
I got another bébé coming. Comin' down the pike pretty soon … I'm excited, here comes another one. Baby's coming at the end of the month and I'm a little bit nervous.

Sammy's still a baby too, so he kind of knows there's a baby coming. He sees momma's bump on her belly and he goes up to her, points at her belly, and says, 'baby,' so he knows, but then the other day he pointed at my belly and said, 'baby,' so I don't know if he really has the concept down. And he also pointed at my chest area and said, 'boobies,' so I need to drop a couple [pounds] I think.
When asked which parent he thinks Sammy resembles, Jack replied that it's definitely Tanya — although he'd like some credit as well!
A lot of people say he is the cutest little snuffleumpagus ever, and he looks exactly like his mom. And I say, 'Come on, maybe some of the cute sauce came from over here, people! But he does look just like his momma, which is good.
Source: The Tonight Show; Photo by Frazer Harrison for Getty Images.
Thanks to CBB reader Maya.