Marissa Jaret Winokur "ill-prepared" for Zev's arrival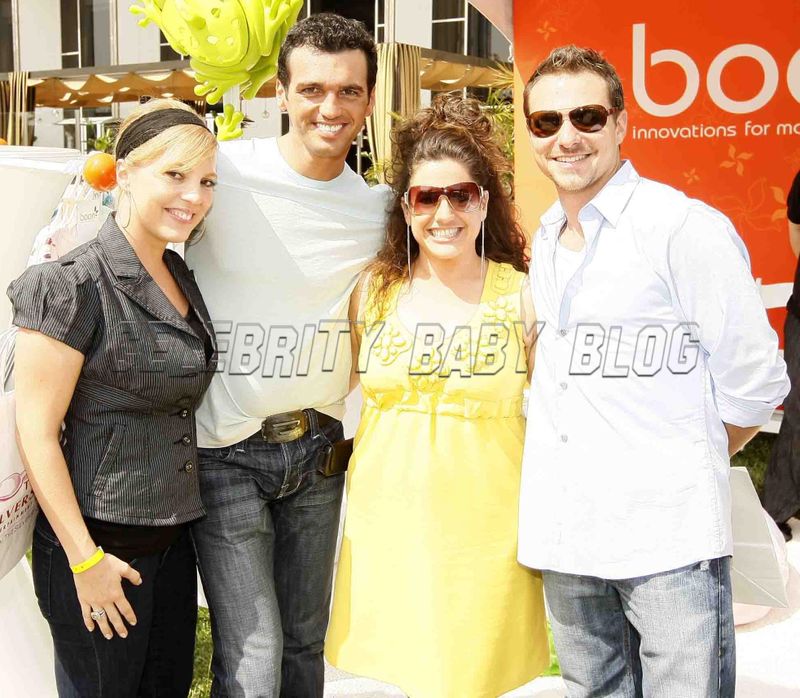 Making it as far as she has on Dancing With the Stars has caused Marissa Jaret Winokur to push a few personal priorities to the side — namely, getting ready for son Zev's July 15th arrival.
I'm completelyfreaking out! [laughs] I'm so ill-prepared for this baby, I thought for sure that I'dhave the nursery done, but DWTS has taken over, and I don't even have a bassinet!
On Sunday, the 35-year-old Broadway star hit the Silver Spoon Dog and Baby Buffet with fellow DWtS alum Drew Lachey and his wife Lea, parents to Isabella Claire, 2, and partner Tony Dovolani, dad to 2 ½-year-old daughter Luana and expecting boy/girl twins in late August. She shared,
I was literally on a 'guerilla' mission to get baby stuff. I toldTony that we were leaving the dance studio for two hours, and that Iwas going to get things for my baby! There arewomen that came up to me, and they were like, 'We're the babyplanners,' and I was like, 'Give me your card, and please help me havethis baby!' I learned more about what I need to know aboutmy baby from the first ten tables here then I knew before.
Source: People; Photo by Chris Polk for Wireimage.