Cate Blanchett and Ignatius arrive at Heathrow airport
After an almost 24-hour-flight from Sydney, Australia, actress Cate Blanchett, 38, and her son Ignatius "Iggy" Martin, 4 weeks tomorrow, arrived at Heathrow airport this morning. Husband Andrew Upton and their two other sons, Dashiell John, 6, and Roman Robert, 4, were not present.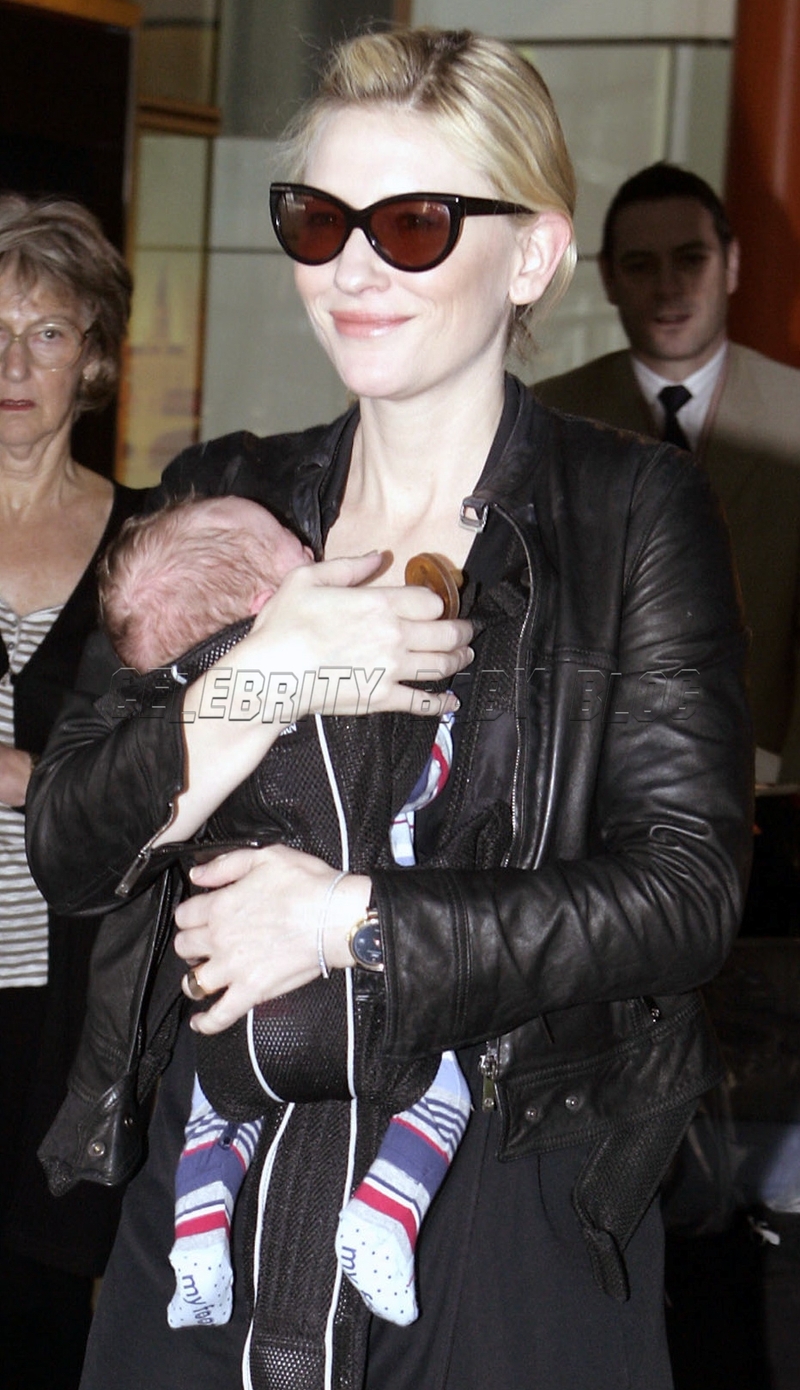 Photo by BauerGriffinOnline.com
Carrier info below.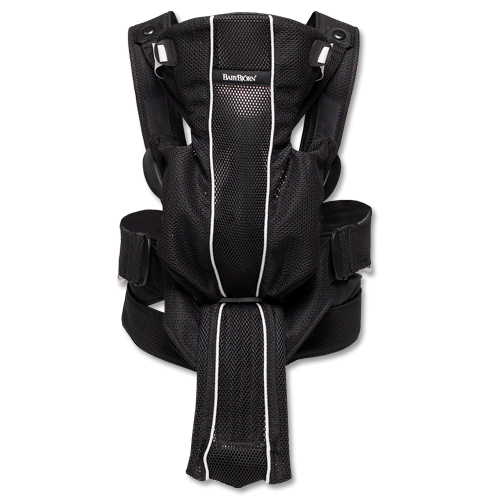 Cate is carrying Iggy in a Baby Bjorn Synergy Baby Carrier in Black ($150).