Tori Spelling on names, Liam, and the possibility of more children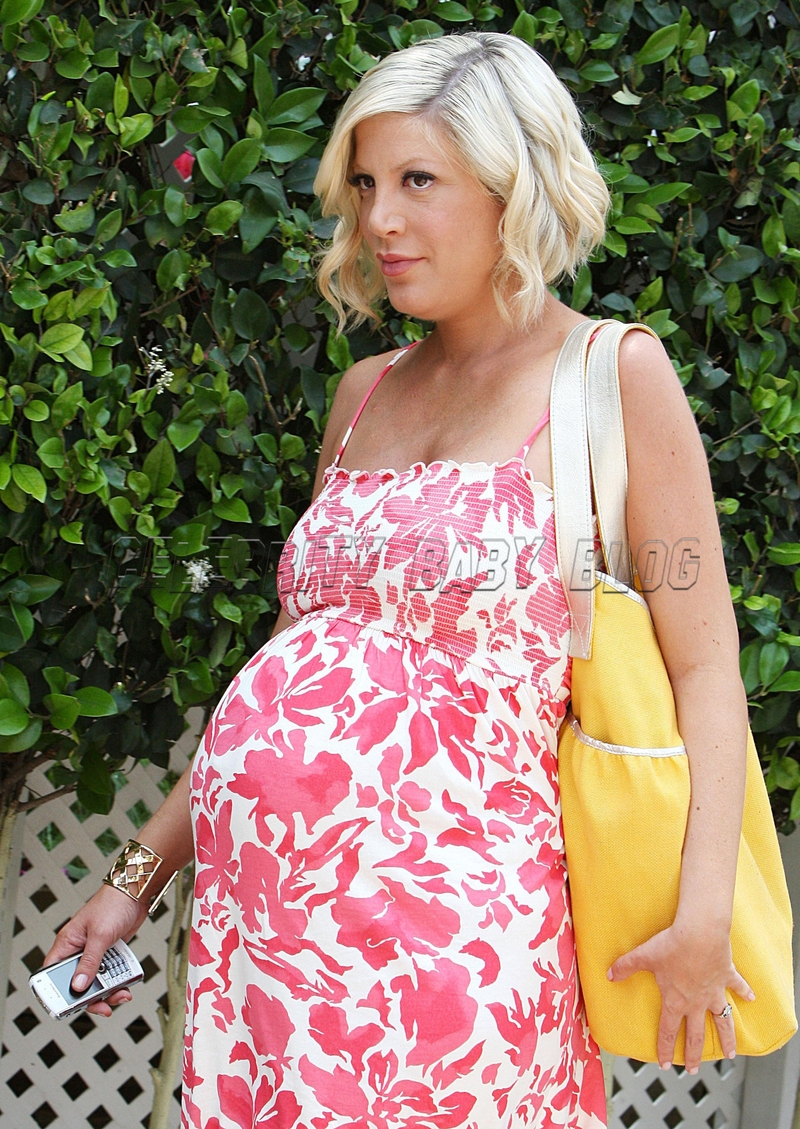 Access Hollywood spoke with Tori Spelling during her baby shower on Sunday, May 4th, and discussed a number of topics, including names for her daughter, due in about four weeks. However, Tori is not sharing, and for good reason, she revealed.
We have a couple floating around. It wasn't like it was with Liam. With Liam, we found out it was a boy, and that name stuck. With her, we might wait until we meet her to see which name is appropriate.

I'm keeping them to myself. I'm always hesitant to say names out loud, because people either say, "Oh I knew a girl like that I hated in high school," or "My dog's named that!" Those are the two common things you hear, and then you're like, "Damn!"
Son Liam Aaron, who will be 14 months next week, doesn't understand that a baby sister will be joining him soon, but he has discovered some of "perks" of mommy's pregnant body, Tori laughed.
He knows that I'm now really fun to climb, like a jungle gym. My belly button recently popped out and he likes that, to play with that. I tell him there's a baby in there, but I'm not sure what he knows.
Click below to see if Tori and Dean would like more children.
When asked if she and Dean McDermott plan on more babies in the future, Tori explained that now is not the time, but she's open to the idea later on. After back-to-back pregnancies, the 34-year-old actress needs a little rest!
I don't know. We love having babies, so we might have more. I need a little break after this one! We have time if we decide.
Source: Access Hollywood; Photo by PacificCoastNewsOnline.com