Jessica Alba confirms that she's having a girl, gives nursery peek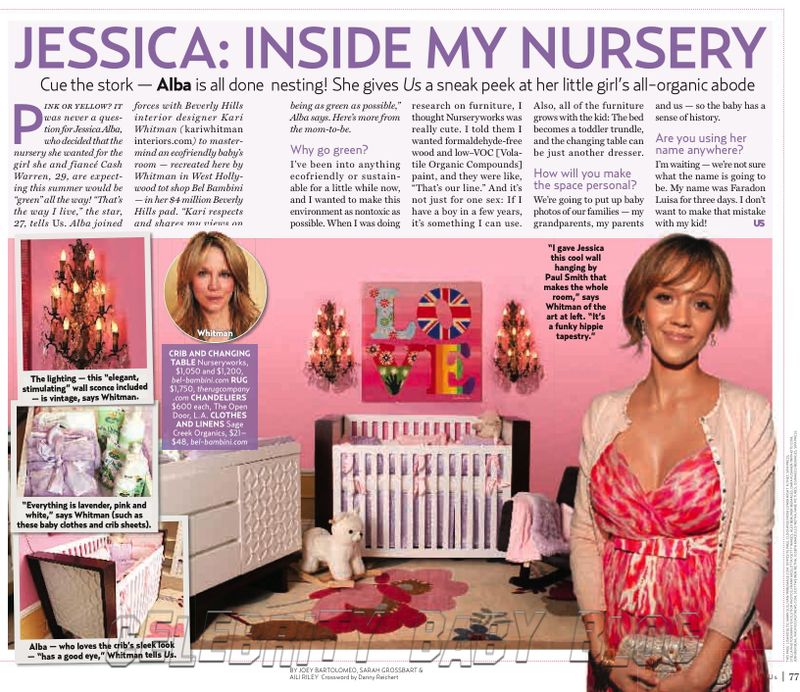 Confirming that she and fiancé Cash Warren are expecting a baby girl, Jessica Alba shows a recreation of the baby's eco-friendly nursery in the latest issue of Us Weekly. Although yes, a daughter is on the way, don't necessarily believe the rumors about her name — Jessica said it hasn't been chosen yet!
I'm waiting — we're not sure what the name is going to be. My name was Faradon Luisa for three days. I don't want to make that mistake with my kid!
Jessica, 27, revealed that she and Cash plan to put the finishing touches on the nursery with baby photos of various family members, but for now, they're quite happy with the almost-completed room. Working with designer Kari Whitman, the pair decided on a lavender, pink, and white color scheme. They also wanted hippie-style embellishments while staying as green as they could. Jessica explained,
That's the way I live. Kari respects and shares my views on being as green as possible. I've been into anything ecofriendly or sustainable for a little while now, and I wanted to make this environment as nontoxic as possible. When I was doing research on furniture, I thought NurseryWorks was really cute. I told them I wanted formaldehyde-free wood and low-VOC [Volatile Organic Compounds] paint, and they were like, 'That's our line.'

It's not just for one sex: If we have a boy in a few years, it's something I can use. Also, all of the furniture grows with the kids: The bed becomes a toddler trundle, and the changing table can be just another dresser.
Jessica and Cash's baby girl is due in late May.
Source: Us Weekly; May 19th issue. Scan used with express permission.
Full-size nursery image and all the gear details below.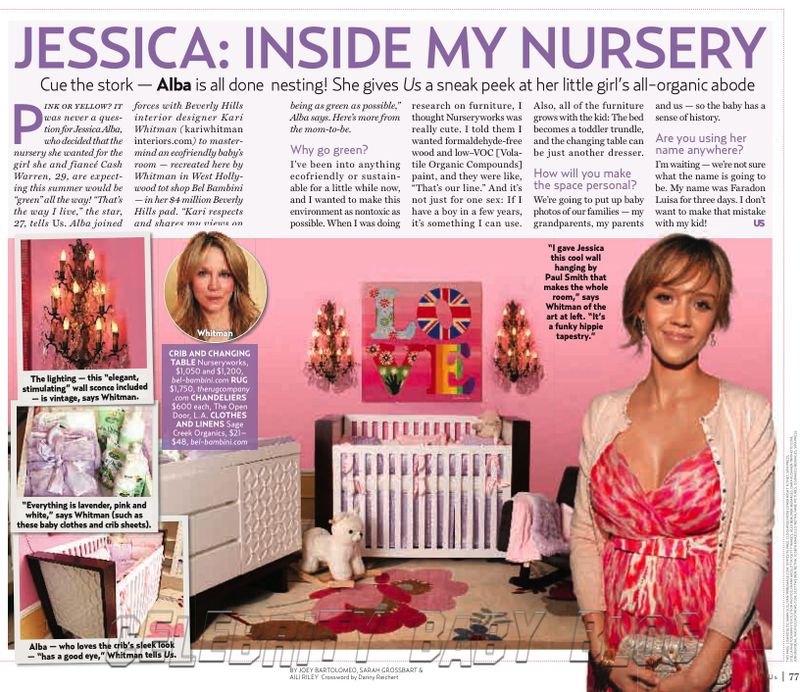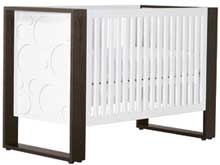 The crib is Nurseryworks aerial crib in snow ($990).
The changing table is Nurseryworks two-wide changing table ($1200).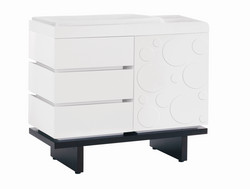 The rug is by The Rug Company ($1750).
Chandeliers by The Open Door ($600 each).
Bedding by Sage Creek Organics ($21-48).