Katie and Peter André considering moving to LA to find better treatment for Harvey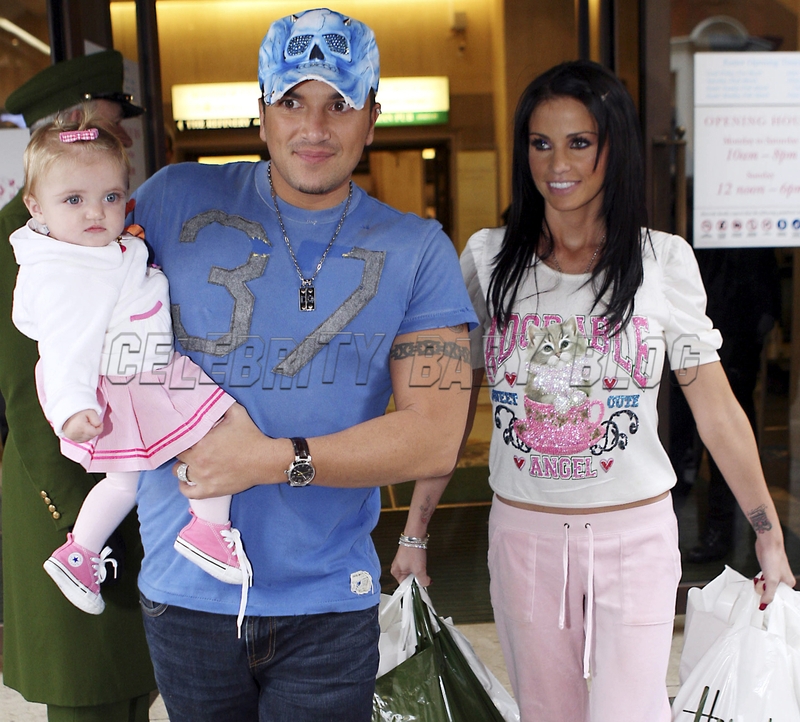 UK stars Katie "Jordan" Price André, 29, and her husband Peter, 35, are toying with the idea of moving to LA with their children, Harvey Daniel, who turns 6 on May 27th, Junior Savva, 3 next month, and Princess Tiaamii, 10 months. They're hoping that a possible move will help them find better treatment for Harvey, who suffers from septo-optic dysplasia, is on the autisic spectrum, sight impaired, and has a pituitary hormone deficiency, which causes a hormone imbalance. Speaking to Perez Hilton, Katie said,
We're coming back to Los Angeles in June with the whole family and we're going to be looking for schools for Harvey. We're also going to be looking for specialist doctors who will be able to look after him.

I love it in LA. I live the sunshine and the lifestyle.
Source: Perez Hilton via The Daily Mail; Photo by BauerGriffinOnline.com