Halle Berry's daughter, Nahla, rests her head in a Lalapanzi bed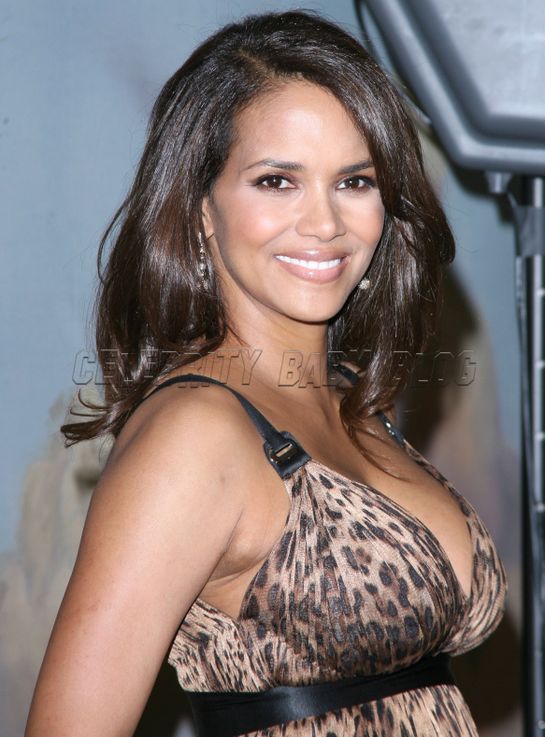 Actress Halle Berry, 41, who recently welcomed her first child, daughter Nahla Ariela, with her boyfriend Gabriel Aubry, 32, was spotted at Petit Tresor in Los Angeles purchasing a deluxe chocolate and cream Lalapanzi bed ($165).
The Lalapanzi (which means "a place to sleep" in Zulu) was a great buy for Halle because of all it's amazing features that allow baby Nahla to always be by her mom's side, which is ideal for a breastfeeding mom-on-the-go like Halle!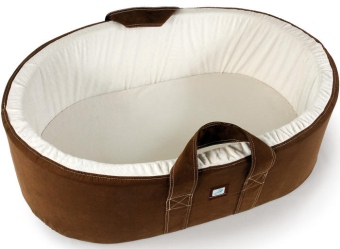 The bed is specially made to fit inside Nahla's crib when she is home so that she can get used to sleeping in it for those late nights out or better yet, when they're traveling and staying in hotels. Halle is also able to place Nahla in her new Lalapanzi bed next to her own bed, which is what inventor Hanlie Alberts had in mind when she created it. She said,
So many parents take their small children to bed with them when traveling because they feel it's the only way everyone gets a good night's rest. We really wanted to offer a better solution than that.
Continue reading for more details on the Lalapanzi Beds and also a special CBB reader discount!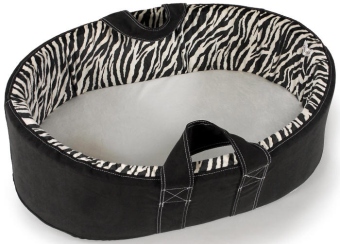 The snug fit and oval shape of the bed (it comes in two different sizes) stimulates the feeling of the womb and the extra cuddly plush inner lining makes any baby that sleeps in the bed feel extra warm and cozy!
Halle must have been thinking of all her traveling she does because the Lalapanzi bed, which weighs only 5 pounds, is portable, thanks to the two sturdy handles (they're made to be smaller than the average's baby's head to prevent strangulation) and fits almost anywhere.
Halle chose the cream and chocolate bed, but there are many other fun colors and designs.
Finally, Lalapanzi prides itself on having all of their beds handmade and packaged here in the United States.
CBB Deal: The Crimson Wagon, along with Lalapanzi, is offering free shipping and a 10% discount for all orders placed through The Crimson Wagon with code CBB-LALA.