Kim Porter talks motherhood and P. Diddy in JET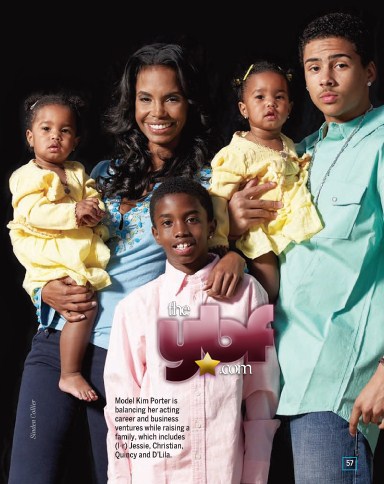 In the latest issue of JET magazine actress and model Kim Porter talks about motherhood, her career and former partner Sean 'P. Diddy' Combs, 38. Kim and Combs have son Christian Casey, 10, and 16-month-old identical twins D'Lila Star and Jessie James. Kim also has son Quincy, 16, from her relationship with Al B. Sure.
Continue Reading for the interview and bigger photo.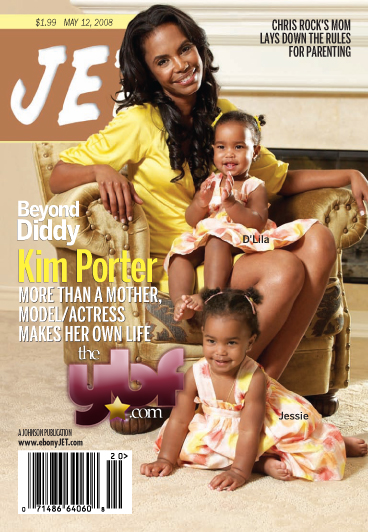 On the girls being camera-ready:
My whole pregnancy I was shooting the show [Wicked Wicked Games]. I think that's why the girls are so camera-ready. It's in their blood and in their system.
Combs on Kim as a great mother:
Kim is an incredible mother to our children. We've been part of each other's lives for many years and I have always admired her courage and strength. We're the best of friends.
On Quincy's potential career:
He's very musically inclined. He doesn't think he has a voice, but he does. He's super charming and super gorgeous.
On Christian:
He dances like Puffy. He's very driven like him and very focused. It's amazing, the DNA. He is 100 percent just like his father.
On the difference between the girls:
D'Lila has a fuller face. D'Lila is really laid back, sensitive and reserved. Jessie is outgoing and fun. She is personality plus.