Bryan Dattilo enjoyed being a dad without a job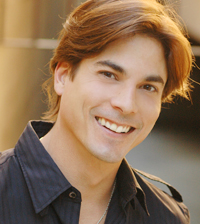 Actor Bryan Dattilo left Days of Our Lives almost four months ago, but now he is back and couldn't be more excited. However, after working for 13 straight years, just what did the 36-year-old do on his break? He enjoyed being a dad to son Gabriel 'Gabe' Bryan, 8.
I have a son, so to actually be an involved dad without a job to absorb all your time was a great thing.
Gabe's mom is Hot Mom's Club founder Jessica Denay.
Source: Soap Opera Digest, May 13th issue