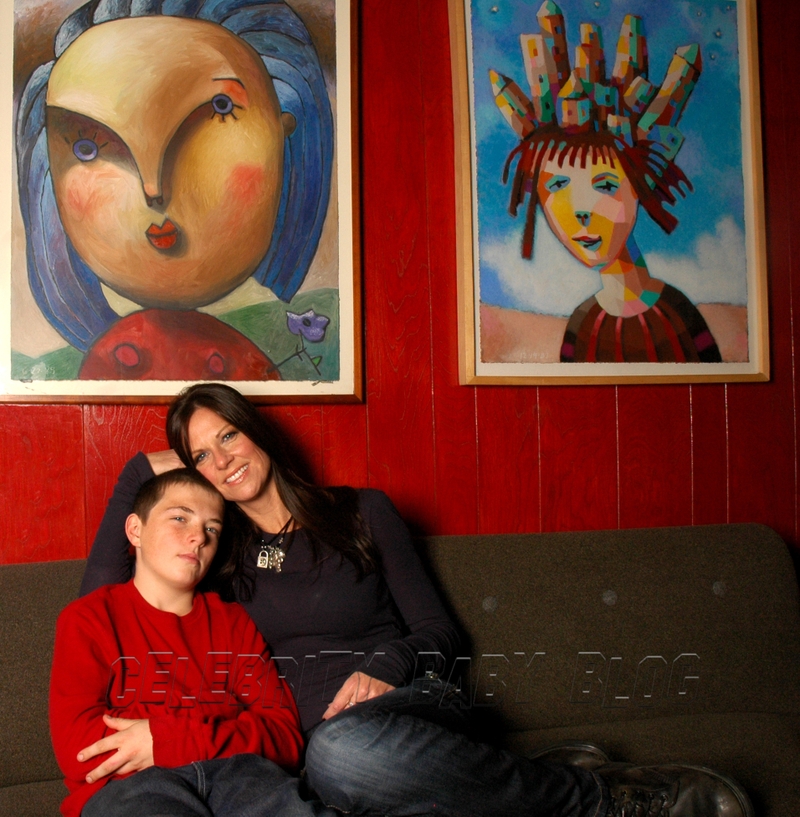 Mo Collins is one pretty funny lady. Whether she's playing one of her infamous MADtv characters such as Doreen Larkin (Stuart's mom), or Lorraine Swanson, to doing stand-up and Improv, you're guaranteed a good, belly-hurting laugh when Mo performs. CBB sat down with Mo, 42, (and her 12 ½ year-old son, Cullen, and his friends, and a menagerie of animals), for an exclusive interview and photo shoot in her home in L.A. And yes, that really is a dead mouse in the shot below.
Photography: Gabbeli Photography
Hair/Makeup: Douglas Martucci
Click Continue Reading for our exclusive interview and photos!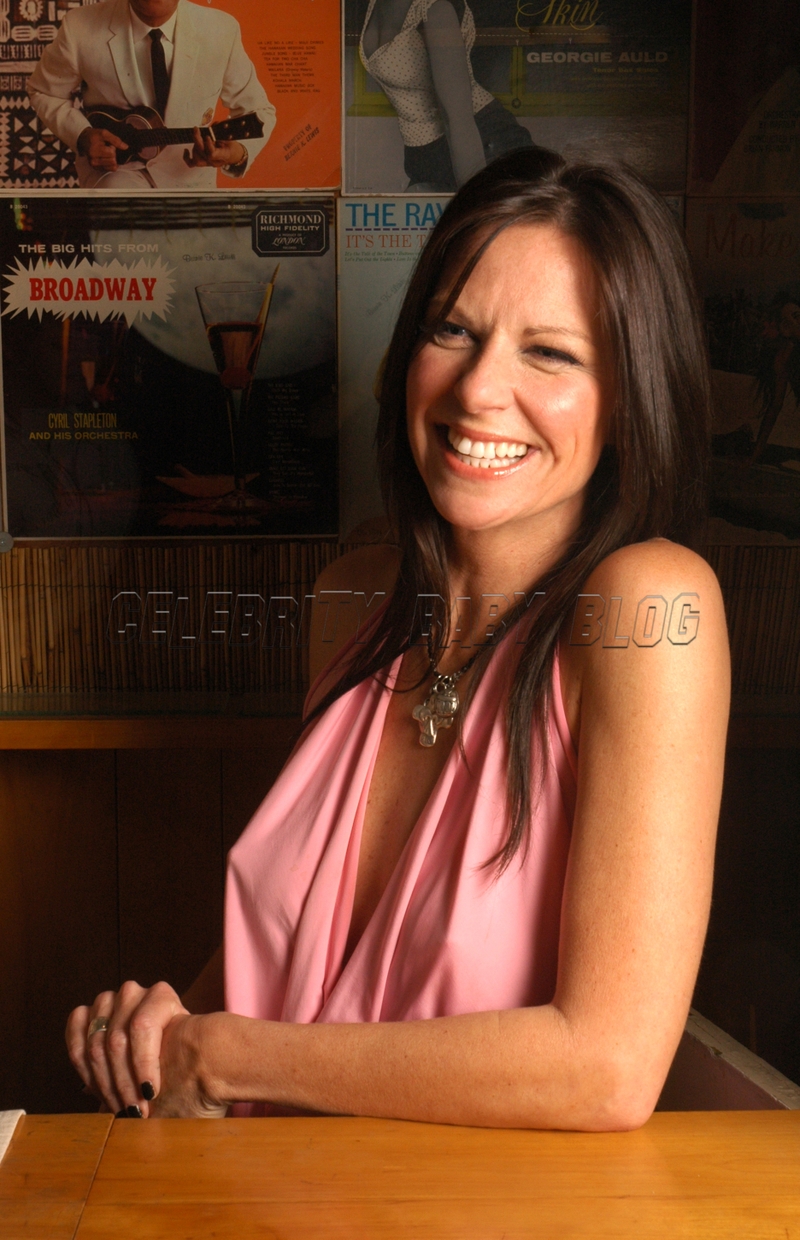 Obligatory first question. Where are you from?
I'm from Minneapolis, Minnesota. I moved to L.A. in 1997. Before my big break in MADtv, I was doing a lot of commercial work. I worked at Disneyland, in Pleasure Island, (which, by the way, is not porn, as some people might think by the name!)

I also did a lot of theater work in Minnesota. I was doing sketch comedy there, and each week I would get a check. It was amazing to me. I thought, "Oh, this is what I do." I realized I could actually do what I loved to do, and get paid for it. It was real, and not a dream.
Did you know that you always wanted to perform?
I was a very shy kid. In 8th grade, I had a teacher who got me into Improv. He nicknamed me Mo (my real name is Maureen). I absolutely loved Improv! I felt very much at home being onstage. It freed me to be all sorts of people other than myself. It was an escape from myself, if you will. I still love that creative freedom of Improv, and making people laugh.
I have to say, you are one of the funniest women out there today.
My family is funny. I'm Irish Catholic, so we're just naturally funny! It's our way of communicating, and telling stories.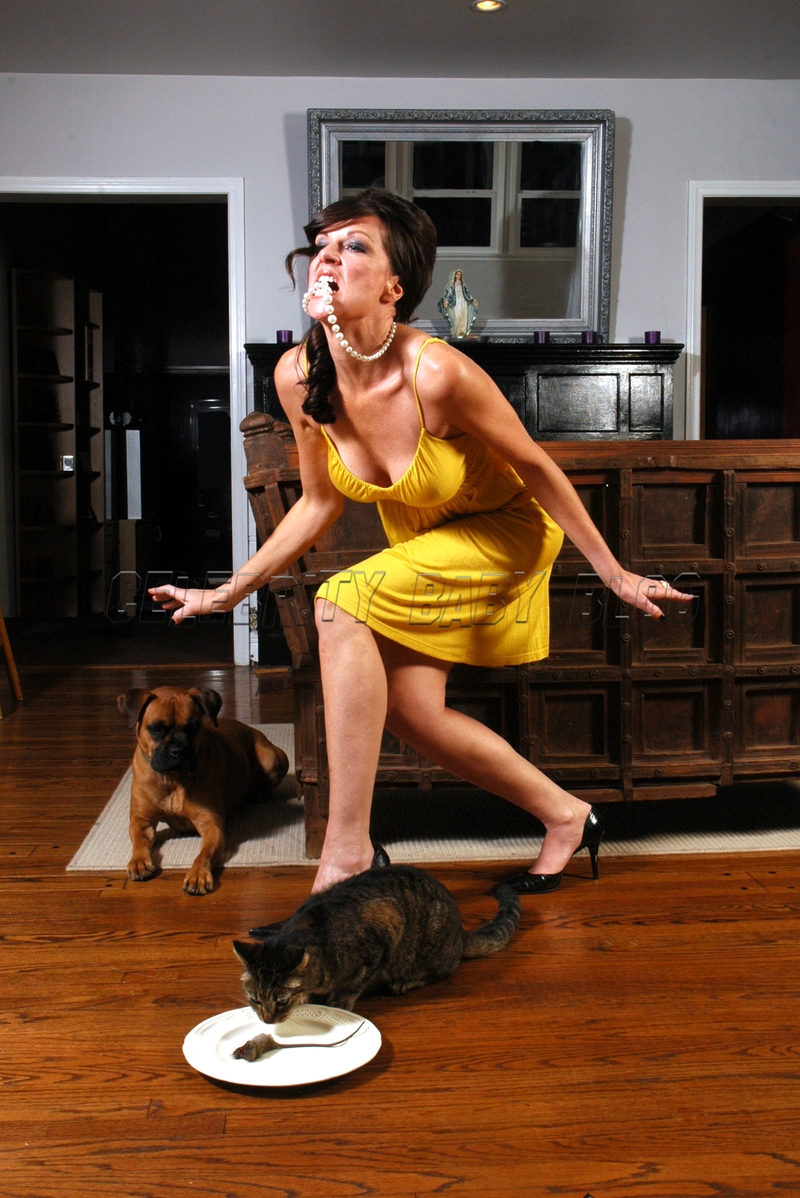 Let's talk about MADtv.
I had such a good time on MADtv. It was some of the best years of my life. I was in my 30's, and it was the last trip to the big playground to play dress up. All I had to do was make people laugh.

The people I worked with were hysterical; that's why I laughed onscreen so much. Everyone used to place bets on me, knowing that they could get me to laugh. I would try to think of really sad stories, so I wouldn't laugh. One time, I told myself, "This is Cullen's lunch money. I can't lose this money," but Michael McDonald made me laugh, so I lost the bet!
Speaking of Michael McDonald, the two of you were magic as Stuart and Stuart's mother, Doreen Larkin.
Michael asked me to create "an overbearing mother" for Stuart, and that's how Doreen came to be. I tried to make her sound exhausted, because there's always an exhaustion to mothers that's inherent. Doreen is also loud, because overbearing mothers want you to hear how hard their lives are. It's like the air running through you, so tired and trying to hard to keep up with everything.

As outrageous as the characters are, though, I try to ground them so I can stay in them. I have to find a truth about them that makes them relatable, yet funny. Another popular character of mine was Lorraine Swanson. Lorraine is a direct descendant of Minnesota. They're small talkers, meaning that she speaks low. Everything is pushed under the rug; nothing is talked about. The most inane thoughts occupy their minds.
The characters definitely have something of you in them. Even as I'm sitting here talking to you, I can see and hear Doreen and Lorraine sometimes.
They are very much a part of me. I never needed much makeup to transform into the characters. That's very sad, isn't it? It's just my face. (laughs)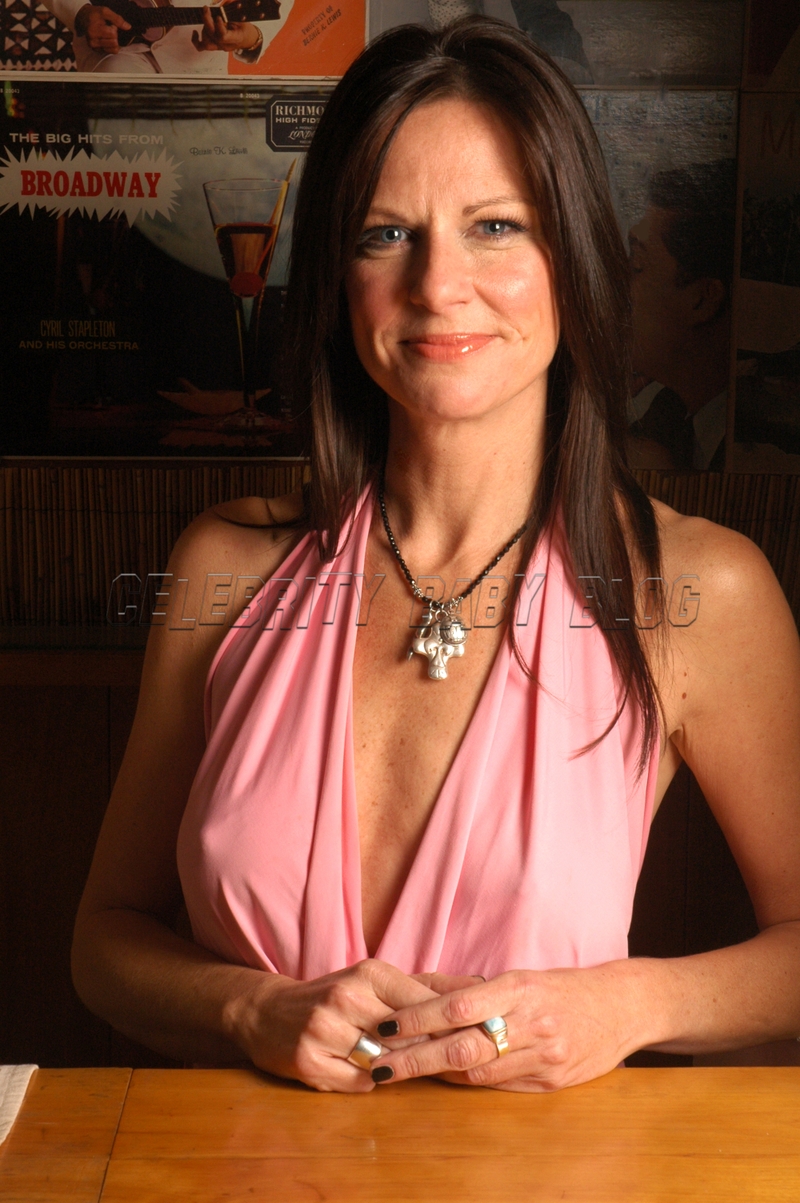 Do you have a favorite character?
That is the question I'm most often asked–
I'm sorry, I'm not very original.
No! (laughs) It makes me realize that I need to come up with an answer. I don't have one favorite character. There are a gazillion favorite moments I've had, playing them. I love them all.
Let's talk about someone else you love, your son Cullen.
He's cute, right?
Cullen in Gallic means "handsome"! He's a good boy. So Irish looking. He's 12 ½ now, and it's so important to put in that "½". He's in 7th grade in junior high. He's in it, that time of his life. Now that I'm a single parent raising a boy…it's just fascinating.
How so?
Well, I was never a 12 ½ year-old boy. It's all so new to me. My life is new now too, single again after 13 years of marriage. I'm newly sober, and I feel like I'm going through puberty, too. We are establishing our new life together.
From what I've seen, he's a serious young man.
He's very much the straight man in our relationship. He's so chill, which is good for me, because he holds up a mirror to me. If I'm too off-the-wall, he'll show me that I need to ground myself. After all, you can't always see yourself, and you need someone to tell you how you are sometimes. He's adult enough now that he will, that's the thing about being 12 ½.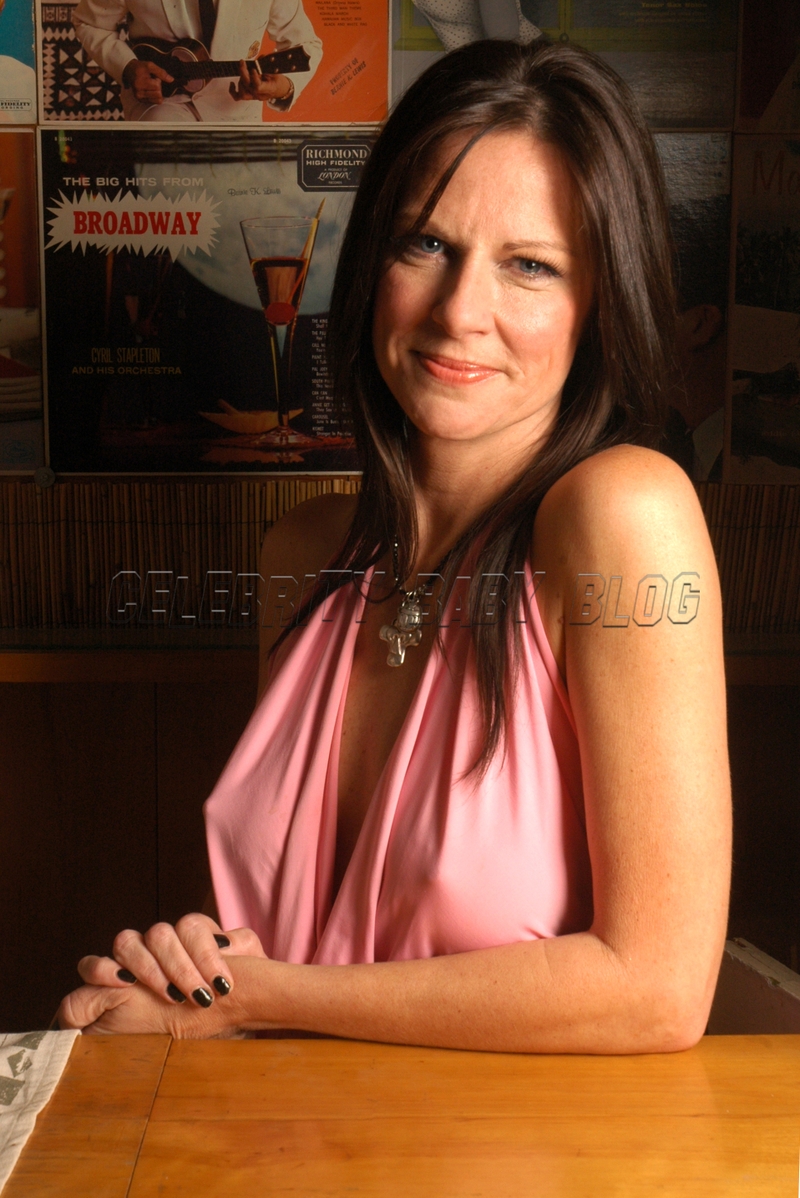 The cool thing is that you accept it.
Sometimes he'll go too far with his attitude. I was raised very strict, and my parenting is very different. Still though, I am the parent in this relationship. You know, I get really emotional when I talk about my son. I love him so much.
Right now, there are a bunch of noisy boys going in and out of your house.
And I love it. I call them The Radford Boys. They all come to my house to hang out. They're such good kids. I just think that parents should stop giving their kids a hard time and expect them to grow up to be troublesome and problematic. Let them be great, and they will be. Give them that chance; that's all that they want. Don't push your kids away.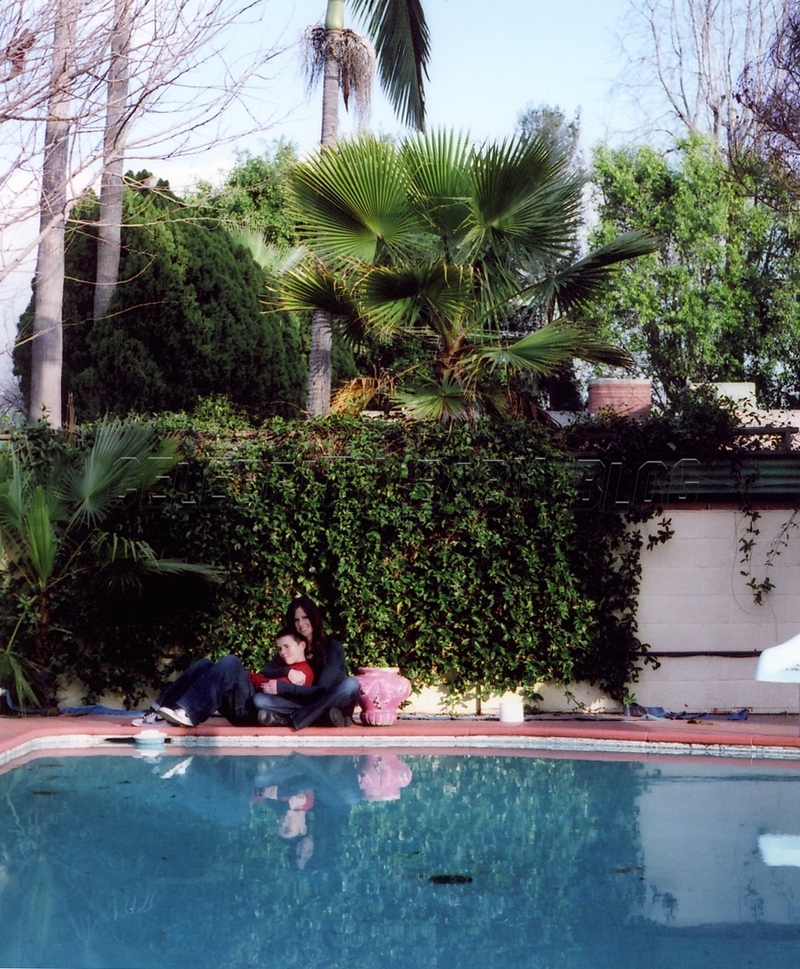 That's so true. Now, what have you been working on lately?
Since I left MADtv, I've done lots of pilots that have not been picked up. So I've done great things, but no one knows about them! I also had smaller roles in The 40 Year-Old Virgin and Knocked Up.
Do you have a preference for TV or film?
My preference is to work! I love it all. I love to be on set, doing great
comedy that makes people laugh, I'm good at it. I'm really nice on set; more people should hire me! I love working and doing what I do.

Sometimes, though, it's hard to come from the sketch world to acting. People might think that you're not legitimate. Then you have names like Bill Murray, Steve Martin, Eddie Murphy. But notice that I'm not saying any women's names here…
You're right.
It's a double-whammy, to be a female coming from the sketch world. Comedy is a boys' club. Now, I like boys. I really do. But you have to man up to be in comedy. I don't believe it's impossible for things to change. I think slowly, very slowly, the parts for women my age are being written. It doesn't matter if you wear pants or a skirt. Funny is funny. I live and breathe by that motto.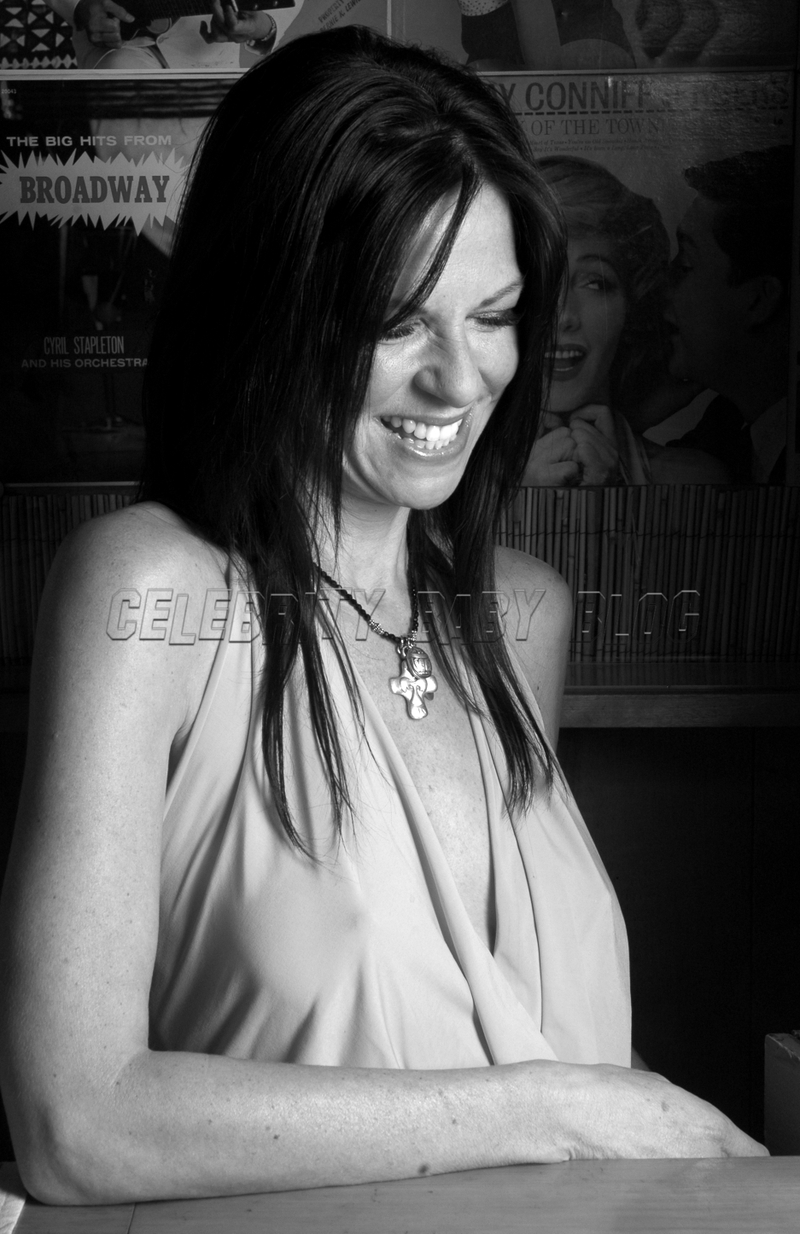 You're still doing Improv.
Yes, I love it! You never know what's going to happen. You can't see the audience, and since it's so dark, it's almost like you're amongst the stars. It's the most creative freedom you'll ever experience. It's nirvana to me.

I also do stand up, but that scares the pants off me! It's the most terrifying thing. You can fail real fast up there. You have to be funny; the audience wants jokes. They have a certain expectation, and their standards are high. It's almost as if they're challenging you: "Make me laugh."
What are your plans for the future?
Lots of work!!! My According to Jim recurring role began airing this week on ABC. I just shot a pilot for FOX called Spaced and am currently working on another pilot for HBO called David's Situation starring David Cross!!! YAY!

At the end of the day, I have all these boys and animals to support! There are all sorts of mouths to feed here in the Collins household! So I have to keep up with the comedy! And it's great that I get to do what I love the most.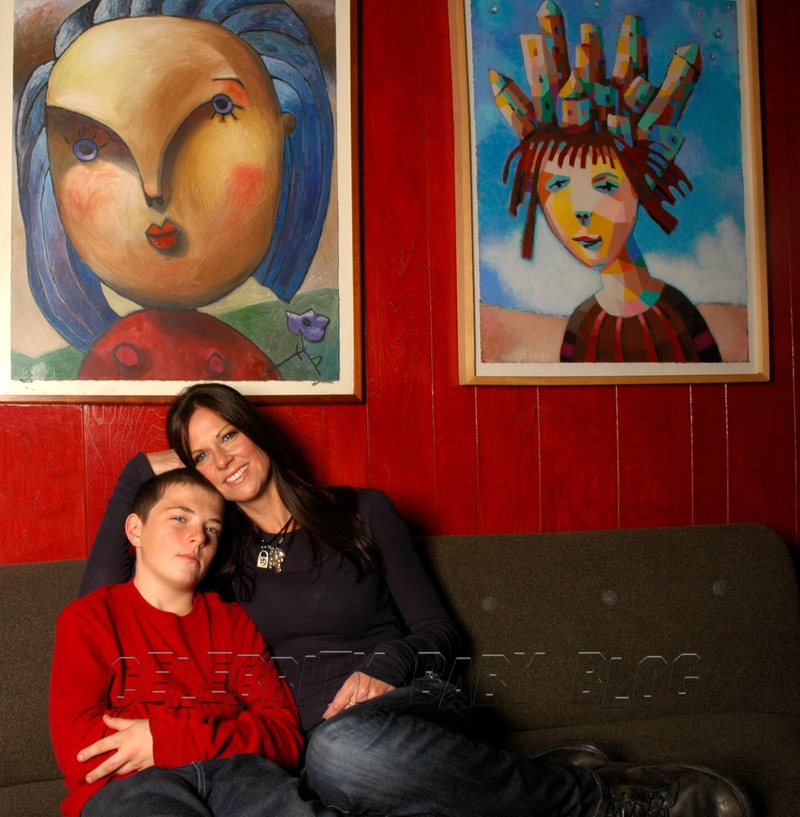 For more information on Mo, check out her MySpace page.