Salma Hayek featured in People en Espanol's Most Beautiful People; talks about Valentina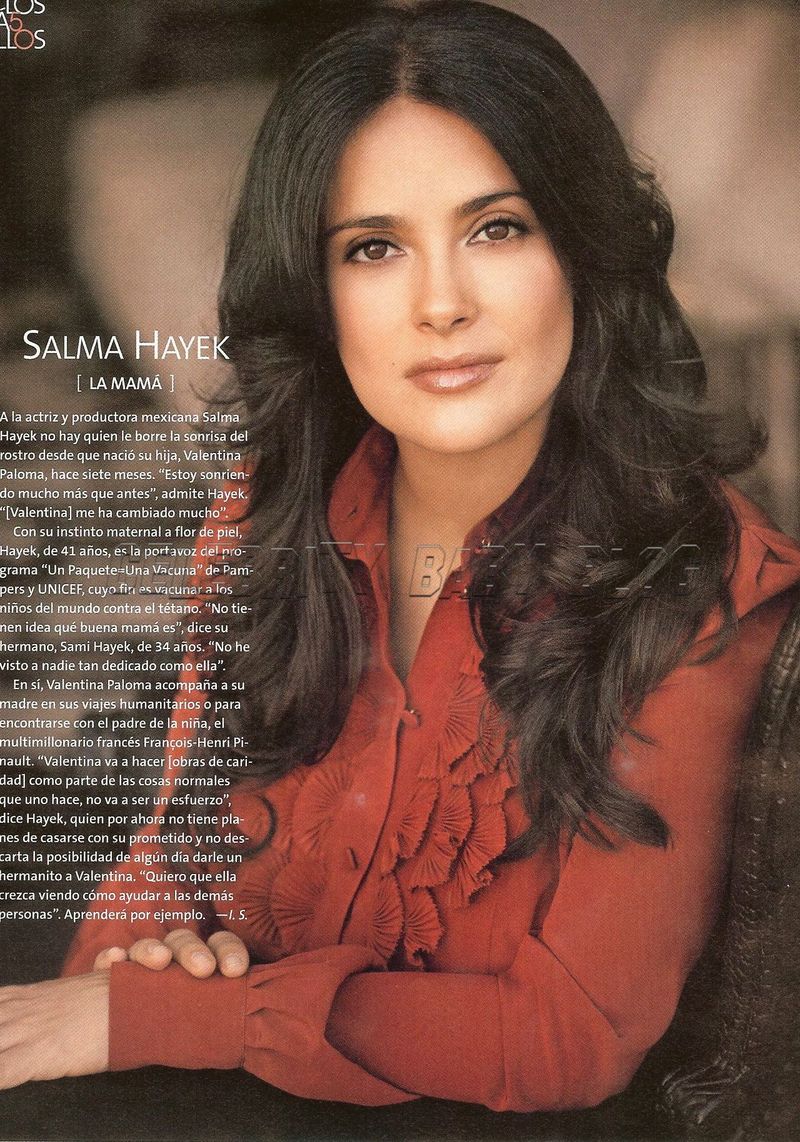 Actress Salma Hayek, 41, has been named Most Beautiful Mother in the list of People en Espanol's Most Beautiful People, featured in their new June issue. Salma, who has a daughter, Valentina Paloma, 7 months, with her fiancée François-Henri Pinault, admits that ever since the birth of her daughter, she can not erase a smile off her face.
I am smiling so much more than before. Valentina has changed me a lot.
Salma's brother, Sami, 34, who has never seen such a "dedicated" mother, had only compliments for his sister's parenting skills.
You guys don't have any idea what a good mother she is. I haven't seen anyone so dedicated as she is.
As for Valentine's future, Salma already has plans for her daughter to be an active participant in charities and humanity efforts. By starting young, Salma knows that later in life it will not come as a burden to help other people in need, but rather as a natural part of her daily life.
Valentina is going to do [charitable work] as part of her normal things that one does, it's not going to be a [forced] effort. I want her to grow up seeing how to help other people.
Source: People en Espanol; June issue
Click below for a full size image.