Patrick Dempsey on his daughter and "drunk little men"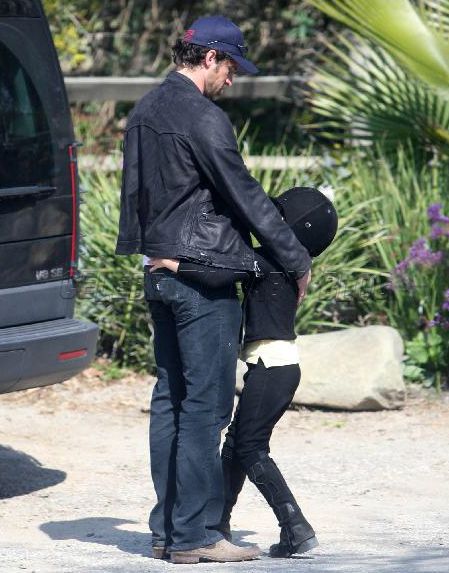 Arriving at his PARADE interview and photoshoot in a two-seater Porsche, Patrick Dempsey sat alongside a child's carseat. The Made of Honor star explained that it belonged to 6-year-old daughter Talula Fyfe, who loves the closeness to dad that the car provides.
My daughter, Talula, loves me to drive her to school in this. She gets to sit next to me. We talk about all kinds of things. We listen to the news and discuss it. I remember when I would do stuff with my father and my mother. You want those moments. They go by very quickly, so you try to get them in when you can.
Also dad to fraternal twin sons, Darby Galen and Sullivan Patrick, 15 months on Thursday, the Grey's Anatomy actor revealed that the boys are walking, albeit still a bit unsteadily.
It's like a slapstick routine watching these drunk little men run around because they're wobbly. [laughs] When you see something happen that they couldn't do the day before, it's really heartwarming.
Click below for Patrick's explanation of why he doesn't enjoy hotels.
Patrick, 42, has been traveling for press quite often as of late, since Made of Honor is opening this Friday. Although many would enjoy the break from a noisy household of three children, that is not the case with Patrick.
I was in the gilded cages of all these great hotels, and I justcouldn't figure out why I was so depressed. It was too quiet. I'm usedto the noise and the laughter and even the crying.
Source: PARADE; Click here for photo slideshow.
Image by Flynet.
Thanks to CBB reader Julie.