Kristi Yamaguchi blogs about Marlee Matlin's "balance" of family and work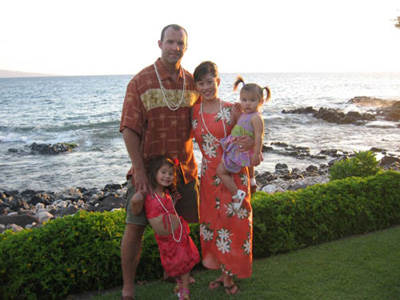 In OK! magazine's "Guest Celebrity Blogger" column, DWtS contestant Kristi Yamaguchi, 36, talks about fellow former dance contestant actress Marlee Matlin, 42. As a mother of two small children herself [Keara Kiyomi, 4½ and Emma Yoshiko, 2½], Kristi knows that balancing work and family can be challenging at times. She writes about how much she enjoyed being around Marlee on the show and how she was a source of "inspiration."
I admire Marlee for being such an inspiration to me personally because she manages to balance her work with motherhood. We usually had our post Monday show dinners at the same restaurant, and I enjoyed seeing Marlee and her family there. I will miss her.
Marlee and her husband, law enforcement officer Kevin Grandalski, are parents to Sara Rose, 12, Brandon Joseph, 7, Tyler Daniel, 5, and Isabelle Jane, 4.
Source: OK!