Guy Ritchie takes Lourdes and Rocco to Speed Racer premiere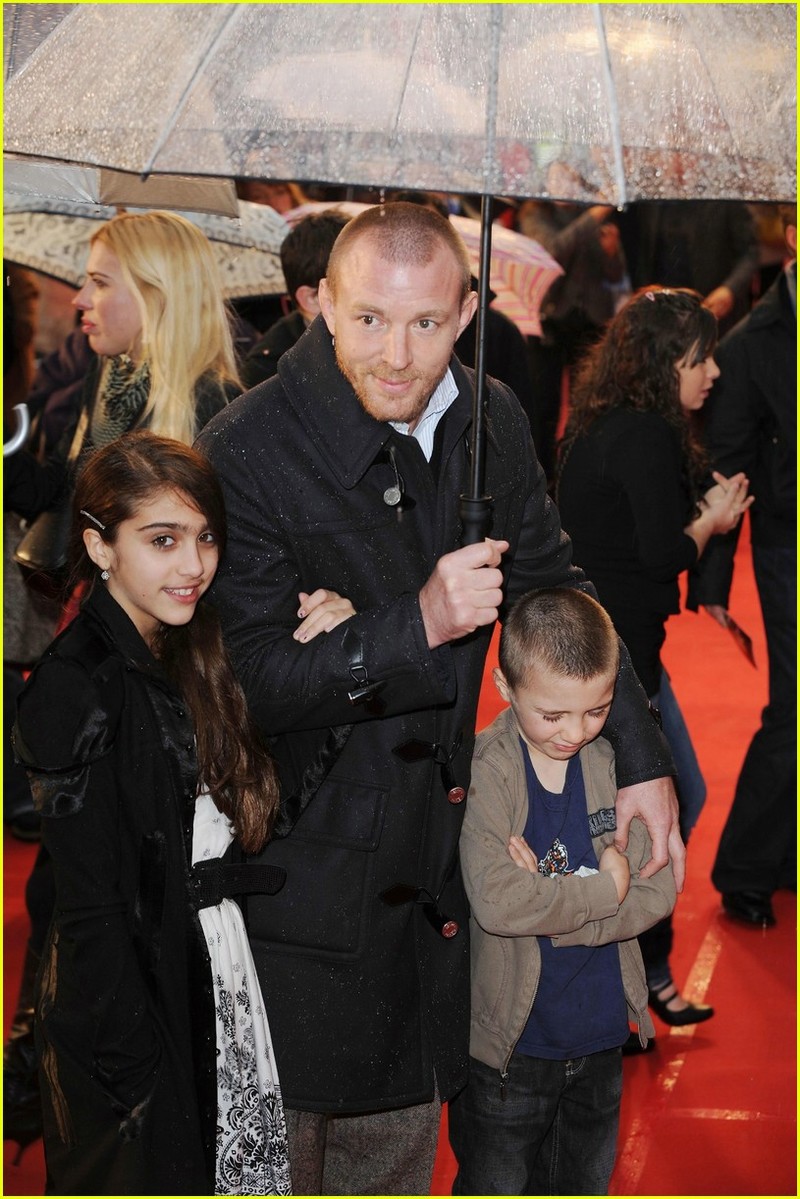 Screenwriter and director Guy Ritchie, 39, took kids Lourdes Maria, 11 ½, and Rocco John, 7 ½, to the UK premiere of Speed Racer on Tuesday evening. The movie premiere was held at London's Empire Leicester Square. The movie opens in theaters on Friday, May 9th.
Guy and his wife Madonna, 49, also have son David Banda, 2 ½. Lourdes' father is Carlos Leon.
To see more pictures of the family at the movie premiere, go to Just Jared.
Source: Just Jared