Daisy Fuentes and Eduardo Verastegui featured in People en Espanol's Most Beautiful People; talk rule-breaking and future families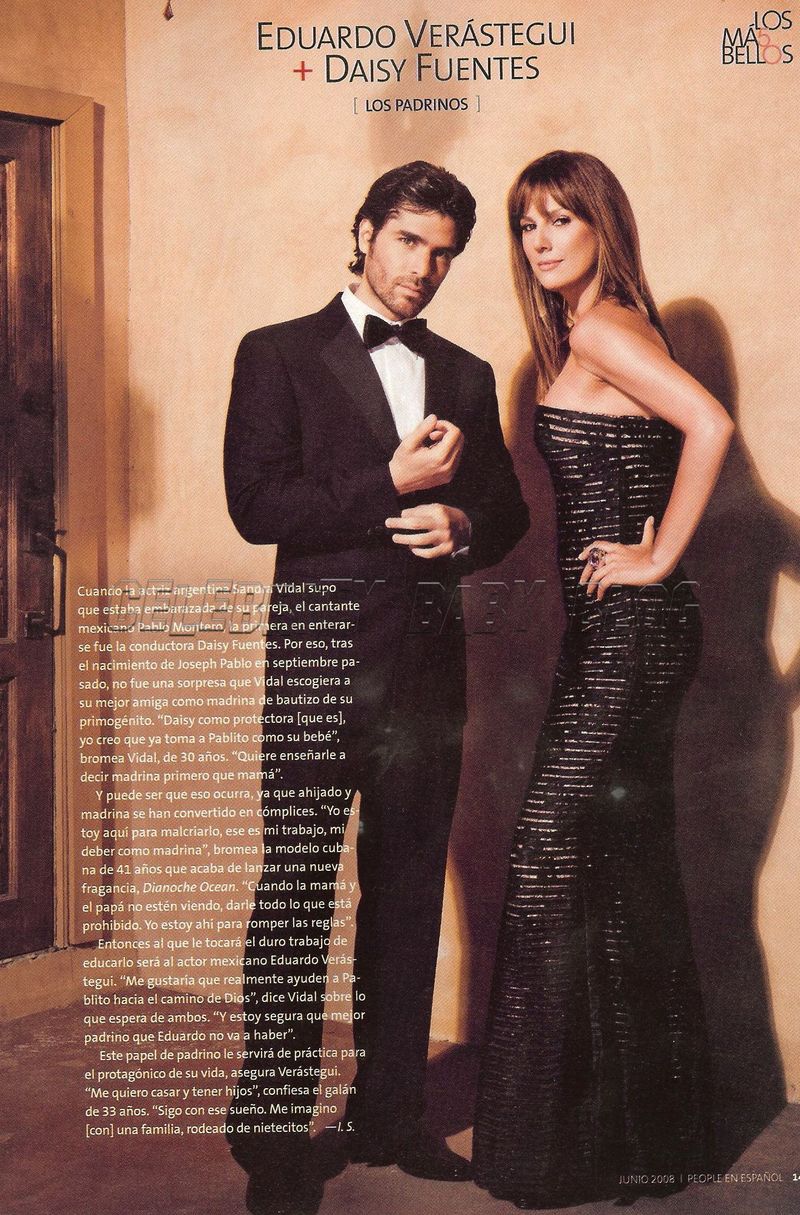 Cuban model/TV personality Daisy Fuentes, 41, and Mexican actor Eduardo Verastegui, 33, have been named People en Espanol's Most Beautiful Godparents in the new June issue. Daisy and Eduardo are godparents to Mexican singer Pablo Montero's son, Joseph Pablo "Pablito," 7 months, with his partner, Sandra Vidal.
Daisy, who was the first person to find out Sandra was expecting, couldn't be more suited for the role of a godmother, according to Sandra and even has high expectations of her godson's first words!
Daisy, like the protector [she is], I think has already taken Pablito like her baby. She wants to teach him how to say godmother before mama!
Daisy, on the other hand, isn't there to be Pablito's mom or to take over any disciplining roles; instead she jokes that she has already become his little sidekick!
I'm here to spoil him, that's my job, my duty as a godmother. When the mom and dad aren't looking, give them everything that is not allowed. I'm here to break the rules.
Continue reading to find out what Sandra hopes they will both teach Pablito and a full size image.
Even though Daisy jokes about being the rule-breaker, Sandra is hopeful that between the two of them, they will teach Pablito the pathway to God.
I would like that they really help Pablito toward the pathway of God. And I'm sure that you won't find a better godfather than Eduardo.
And Eduardo, who is thrilled to take on the role as godfather, thinks that this is the perfect way to practice for his future family!
I want to get married and have kids. I still have that dream. I imagine myself with a family, surrounded with grandkids.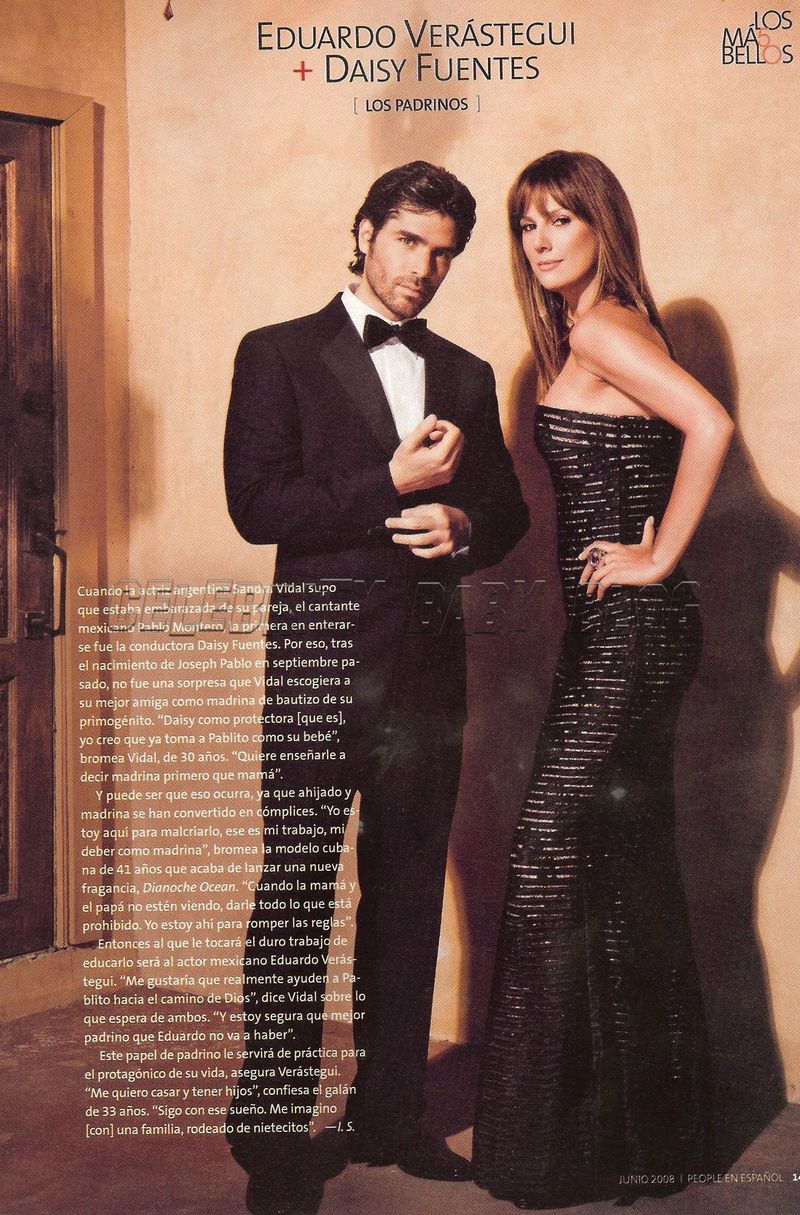 Source: People en Espanol; June issue